With the rise in diesel price putting an additional burden of Rs 3,300 crore (Rs 33 billion) on Railways, its minister P K Bansal on Thursday did not rule out another round of hike in passenger fares.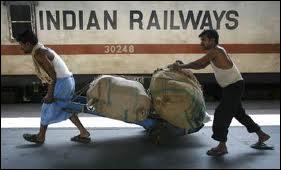 "Wait for another 19 days," said Bansal hinting at the Rail Budget when asked whether passenger fare would be hiked again in view of diesel price increase.
On persistent queries, the minister did not rule out further fare hike and said "wait for the Rail Budget."
He, however, noted that the diesel price hike has put an additional burden of Rs 3,300 crore on Railways.
"We were expecting Rs 6,600 crore (Rs 66 billion) after the recent passenger fare hike. But the Rs 10.80 per litre diesel hike would cost railways Rs 3,300 crore a year," Bansal said.
"Fund is required for laying new lines, development of stations and for ongoing projects," he said while adding "fare is one source but funds can be garnered from other non-traffic avenues which we are exploring."
Railways has 43,000 hectares of vacant land which it is trying for commercial utilisation.
While announcing passenger fare hike in December, Bansal had categorically stated that there would be no fare hike in the Rail Budget 2013-14.
The passenger fares were hiked from December 22 by 21 per cent after 10 years as successive Railway ministers had not touched it for a decade.
Railways is facing loss of Rs 25,000 crore (Rs 250 billion) in passenger segment and it is cross-subsidised from freight earning.