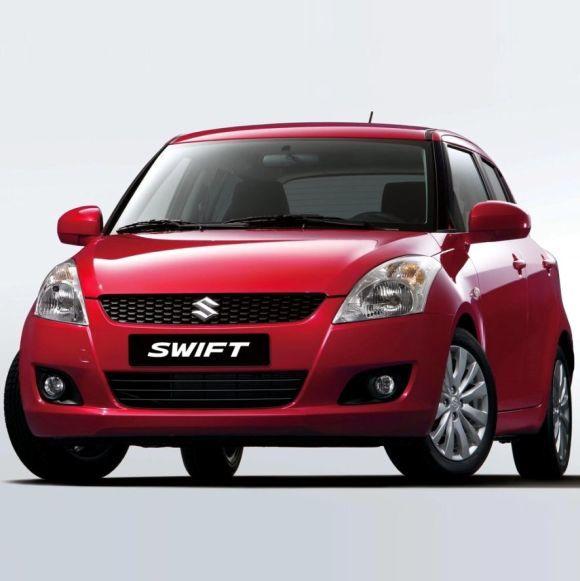 Paris-based international advisory firm Mazars predicts four per cent growth in India's automobile sector this financial year.

A Pricewaterhouse analyst expects growth of 8-10 per cent in the segment in the remaining months of this financial year.
Does this suggest the euphoria generated by auto sales numbers in June (when passenger vehicles sales increased 11 per cent) is a precursor to better days ahead for the sector?
After talking to auto component makers, dealers, market analysts and industry bodies, one feels while the mood is certainly optimistic, a sustainable recovery might be a few months away. And, consecutive months (May and June) of auto sales growth in the passenger vehicle segment has come at a cost.
Here's some data that will hit optimists hard. Exide Industries, whose market share in the battery segment is about 60 per cent, registered a modest four per cent growth in June. For the June quarter, the company posted a mere 0.2 per cent growth. While Exide's growth in the passenger car segment was 1.7 per cent during the quarter, the commercial vehicle segment saw contraction of about 15 per cent.
IndusInd Bank, one of the first banks to report quarterly earnings, registered growth of 24.3 per cent in car loans in the June quarter, 450 basis points lower than in the previous quarter. In the commercial vehicle segment, the bank posted two consecutive quarters of contraction this year.
Experts say what these essentially mean is the data for June is a one-off; sales increased because consumers were uncertain whether excise concessions would be extended, due to which they advanced purchases. Subsequently, excise concessions were extended till December 31 this year. Industry players say the excise concession has, to an extent, blunted the impact of higher interest rates.
Another factor that drove sales in May and June was huge discounts. According to an analyst with a leading broking firm, these discounts were 5-10 per cent more than those offered in the previous quarter.
Pricewaterhouse partner and auto expert Abdul Majeed says automobile companies went for "quick clearance of inventory by offering huge discounts". He adds the discounts will continue for another six-eight months. Discounts mean two-four per cent margin erosion, a sacrifice the sector will have to live with till a recovery is sustainable, he says.
Rakesh Srivastava, senior vice-president (sales and marketing), Hyundai Motor India, says, "To create a positive buying sentiment among customers, we are offering customised solutions to provide higher value and higher benefits. The total benefits on offer could include corporate benefits, exchange schemes and cost-of-ownership packages such as free insurance and extended warranty."
A look at sales data also suggests the good numbers have been due to renewed interest in entry-level cars and new launches. Analysts say India's demography is such that it ensures the entry of many young people in the job market.

"We have noticed first-time buyers are showing interest yet again, as the political instability is gone and an economic recovery looks more certain. They are the ones who are increasing footfalls in showrooms and we are seeing footfalls being converted into sales now," says Gulshan Ahuja, secretary-general, Federation of Automobile Dealers Association.
In June, leading carmaker Maruti posted growth of about 50 per cent in the small-car segment. The company recorded 42 per cent growth in sales of vans such as Omni and Eeco. Compact cars such as Swift and Celerio saw modest growth of six per cent.
Hyundai fared well, riding on new launches such as those of Xcent and Grand.
While companies exude confidence about an impending recovery, following an improvement in sentiment, the deficit monsoon is an imponderable that hasn't been factored in yet.

"Rural sales account for about 20 per cent of total sales. If we include small towns, the figure will be even higher. And, these market segments are clearly monsoon-dependent," says Majeed. "Much more than June sales numbers, I would carefully look at July and August numbers to arrive at a definitive conclusion on a recovery. After that, the festival season will kick in, which is considered good for the sector," says an auto analyst at a broking firm.
Experts say another potential source of pain for the sector is the "forced readjustment" it will have to make following the shrinking price differential in the prices of diesel and petrol.

"When the price differential was huge, many big players went for capacity expansion in the diesel segment. Now, there are very few takers for diesel cars and auto and component makers are sitting on idle capacity," says a senior executive at a leading component manufacturer.
For now, companies are betting on an improved sentiment and increasing footfalls in showrooms. "On the basis of a month of good sales, we cannot say much. But the sentiment has definitely improved," says Vinnie Mehta, executive director, Automotive Component Manufacturers Association of India.
THE MATH BEHIND IT ALL
4% is the growth that Paris-based international advisory firm Mazars predicts for this financial year
8-10% is what Pricewaterhouse analysts expect for the remaining months of this financial year
24.3% is the growth IndusInd Bank registered in terms of car loans
According to industry experts, sales increased in June because consumers were uncertain whether excise concessions would be extended. Hence, they advanced purchases