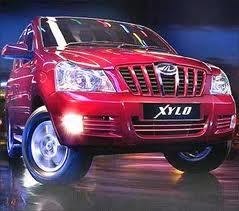 Auto major Mahindra & Mahindra on Thursday said it will increase prices of its passenger and commercial vehicles by up to 2 per cent from next month to offset high input costs.

"This increase would be effective January 1, 2014.

"The price increase is primarily due to rising materials, input and higher freight costs," the company said in a statement.

"We have been holding back prices for a while, but now it has become necessary to raise them to partly compensate the increase in materials, input and freight costs," said Pravin Shah, Chief Executive of
Mahindra's Automotive Division.
The company sells a range of vehicles from three-wheelers to high-end sports utility vehicles.
On Wednesday, French auto major Renault announced it would increase vehicle prices in India from next month to offset higher costs.
The company's wholly owned unit Renault India sells five models in India, including the sports utility vehicle Duster and compact car Pulse.
Earlier, Nissan said prices of its vehicles, including hatchback Micra and sports utility vehicle Terrano in India, would be hiked by up to 4 per cent from next month. Tata Motors, Maruti Suzuki India and Hyundai have also announced price increases from January, joining Mercedes, BMW, Audi and Honda.