As we sit at home and miss live action, the wondrous phenomenon of sport has delivered so many past glories that we will probably never run out of things to see, recalls Dhruv Munjal.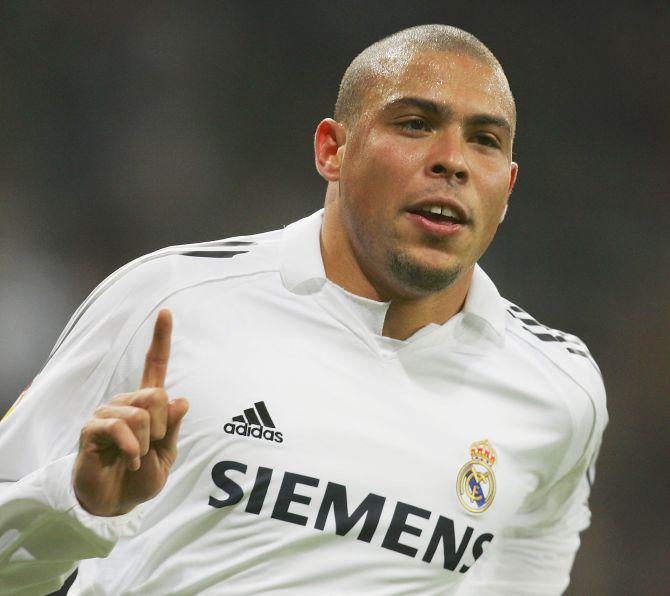 A photo has been going around the past few days. It's a clever juxtaposition: An old picture of the original Ronaldo, in his athletic prime, against a more recent version of him, all paunchy and painful to look at.
The picture is captioned: 'Before self-isolation vs after self-isolation'. It's a funny summarisation of an otherwise grave situation, where many of us privileged folk are binge eating and binge watching.
The second image will instantly resonate with the younger generation, typically those born in the new millennium.
After all, that's how they have always known Ronaldo: Obese, immobile and forever lurking in the ominous shadow of his more famous namesake, a certain CR7.
And who can blame them? The Portuguese Ronaldo has long surpassed the Brazilian in terms of longevity and honours -- a relentless football machine operating at full pelt for the last 15 years.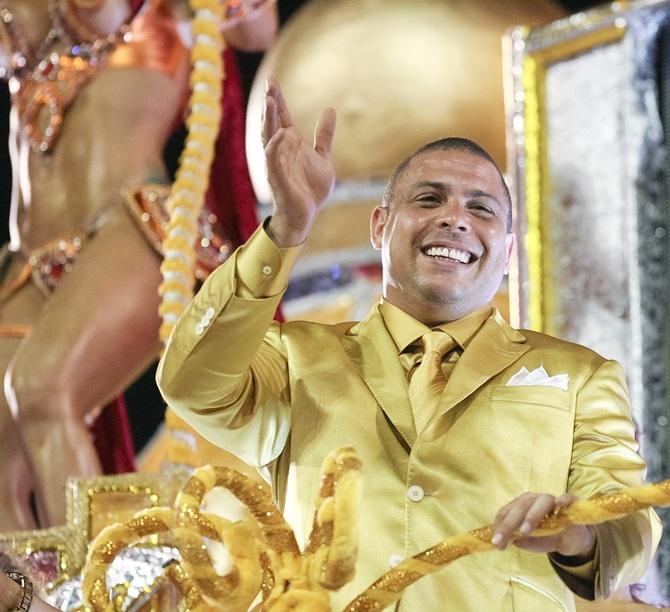 The image on the left, however, is something completely different: The portrait of a footballing beast, a study in sporting genius.
When seen together, you can't help but look at the two pictures with a sense of wistfulness; a kind of dreamy nostalgia football-mad kids -- and adults -- from the 1990s will unfailingly connect with.
How good was he? And whatever happened to him?
I've been entertaining myself with the answer to the first question this last week.
Watching Ronaldo is like witnessing a magic show: Tricks and flicks, feints and fakes, all initiated with the slickness of a pickpocket and finished off with the ruthlessness of a cold-blooded killer.
There's a clip of him playing for Inter Milan against Lazio in the 1998 Uefa Cup final, a performance so thrilling that you can't help but wonder if this is an extraterrestrial roaming among humans.
Another has him holding off and then dribbling past the entire Compostela defence while turning out for Barcelona in 1996.
The goal is a reminder of everything peak Ronaldo -- a blur of speed, strength and precision.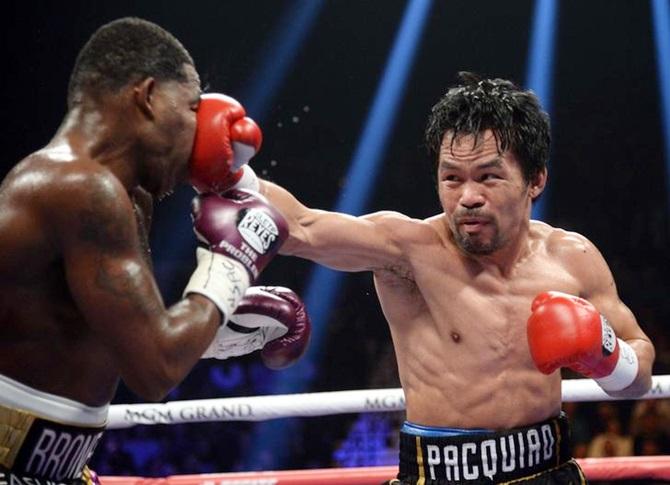 Which is perhaps a good time to mention the other transcendent talent keeping me busy in this time of no live sport: Manny Pacquiao.
The Filipino's story is among the most remarkable ones in all of modern sport.
Pacquiao grew up on the streets of Manila, before becoming the most recognised prizefighter in the world.
For more than 10 years, starting the early 2000s, he took part in the era's most fulminating fights, introducing the sport of boxing to a fearless, high-risk pugilistic style, often flooring opponents with a dizzying combination of speed and accuracy.
And for that reason, the one Pacquiao knockout I keep going back to is his obliteration of Ricky Hatton in 2009. The fight is high-voltage theatre.
Billed as a battle between the East and the West at the time, it had Pacquiao come racing out of the blocks, his Bruce Lee-like limbs rocking Hatton early, before sending the Englishman sprawling on the canvas with a typhoon of a left hand in the second round, a blow so sickening you feel like calling for a doctor just watching it -- even today.
And since we're on about his explosiveness, another fight worth revisiting is Pacquiao's dismantling of Erik Morales in 2006 -- a stunning glimpse into a slightly raw, occasionally reckless Pacquiao annihilating one of boxing's all-time pound-for-pound greats.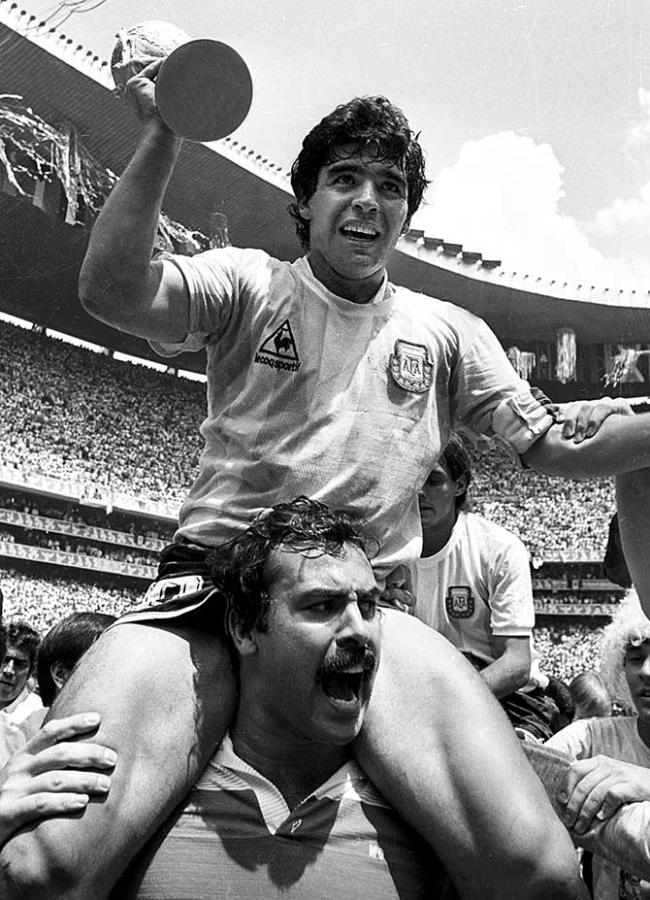 Talking about greats, Diego Maradona remains essential viewing even today, with film-makers still trying to dissect the flawed genius he came to embody.
An eponymous documentary directed by Oscar-winning film-maker Asif Kapadia, which released last year, is perhaps the finest work on the enigmatic Argentinian.
Kapadia's is a monumental effort, offering immaculate insight into the perils of stardom, and the curse that is fame. (Unfortunately, the film isn't streaming on any platform, so you'll have to dig it out from somewhere on the Internet.)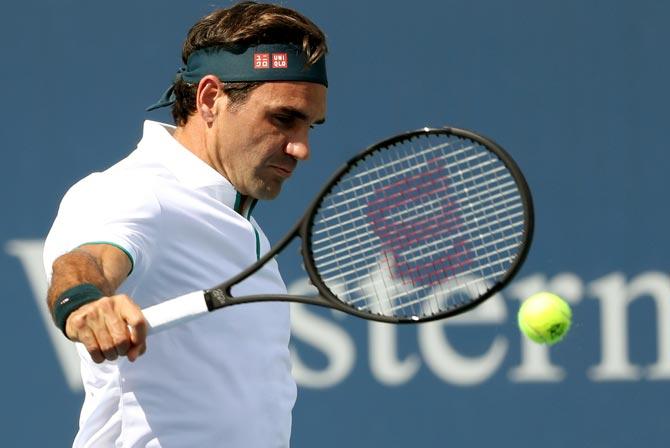 Someone who has dealt with fame quite well is Roger Federer. Now many won't remember this one, but January marked 15 years of Marat Safin overcoming Federer in an epic five-set semi-final at the Australian Open.
He may have lost, but the lifelong Federer fan in me doesn't mind recapping this one.
For one, watching Safin is always such a riot, an eruption of the sublime punctuated by bursts of petulance.
It was an astonishing performance by the Russian on the day, slaying Federer -- already a winner of four Slams -- with eye-popping hitting, all delivered with unusual consistency.
This was one of those nights when Safin truly lived up to his prodigious talent, hypnotising the world with a show so resplendent that for once even the great Roger Federer was like the rest of us -- a mere spectator. Look it up on YouTube.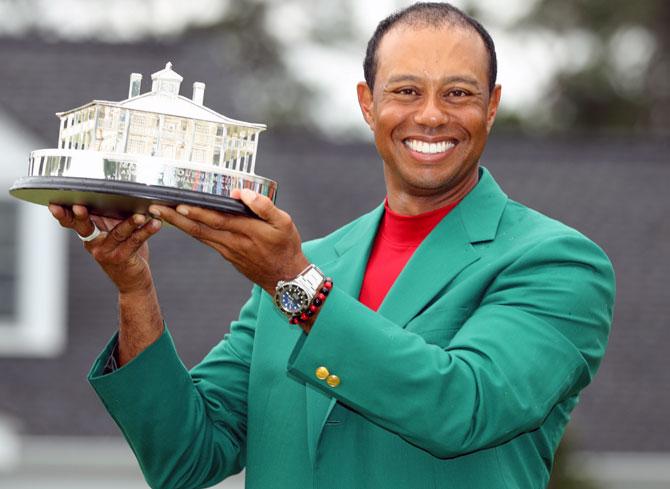 In fact, 2005 produced something else worthy of the YouTube hall of fame as well. Tiger Woods won his fifth Masters last year, but perhaps nothing can quite match the dramatic nature of his win at Augusta in 2005.
Embroiled in a tough final-round playoff with Chris DiMarco, Woods landed his drive on the 16th in the rough.
What followed is the most outrageous thing we will ever see on a golf course. Woods hooked his pitch from left to right, before landing it on the slope, and then somehow managing to wriggle it in -- a hair-raising manifestation of skill-meets-audacity.
It's so good that I can watch it on loop even all these years later.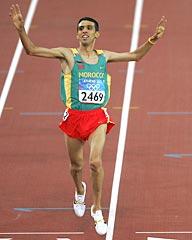 Moving on, from the precocious to the persevering. In this time of seemingly never-ending gloom, you must look up Hicham El Guerrouj; he is the tonic we desperately need.
For almost a decade, El Guerrouj was the unstoppable force in men's middle-distance running.
Leading up to the 2004 Athens Olympics, the Moroccan had participated in 86 races across the 1,500m and the mile, and won a staggering 83 of them.
But two of those losses came at the Olympics: at Atlanta 1996, when he fell in the final lap and finished last; and at Sydney 2000, when he was pipped on the line.
In Athens, El Guerrouj redeemed himself with a run for the ages, accelerating past Kenya's Bernard Lagat in the last few metres to claim his coveted Olympic gold medal.
Four nights later, he achieved the impossible, beating favourite Kenenisa Bekele to the 5,000m and becoming the first man in 80 years to register the 1,500 and 5,000m Olympic double.
The sight of him flashing two fingers and thumping his thighs in utter disbelief at the victory line after the 5,000m will forever make for one of the great images in Olympic history.
Watch those two races and then watch them again.
Needless to say, the aforementioned events don't make for an exhaustive list. There are several special mentions that I couldn't squeeze in: the Kumar Sangakkara cover drive; Herb Brooks's rousing speech as delivered by Kurt Russell in Miracle; Abebe Bikila running the 1960 Rome marathon barefoot and winning; and Russell Crowe as the heavyweight champion James J Braddock in the excellent but underappreciated Cinderella Man.
And while the absence of live action will continue to bite in the coming days and weeks, it is perhaps worth noting that the wondrous phenomenon of sport has delivered so many past glories that we will probably never run out of things to see.
Dip in while you can.