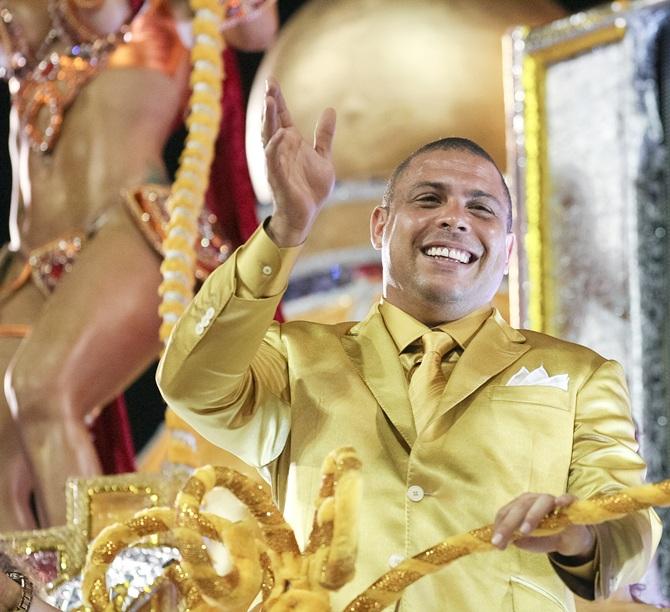 IMAGE: Legendary Brazilian striker Ronaldo. Photograph:

Ricardo Bufolin/Getty Images

.
Describing former Brazil striker Ronaldo as a 'phenomenal' player, Manchester United striker Zlatan Ibrahimovic revealed that he was in awe of the ex-Real Madrid star as a youngster and wanted to be exactly like him in his career.
"As a young player I watched him and said to myself 'I want to be exactly like that'. the player who makes the difference, the shining light, simple as that," the United player was quoted as saying by goal.com.
Ronaldo, in his illustrious career, shined for Barcelona, Real Madrid and Inter Milan besides becoming the top scorer in World Cup history with 15 goals in his account.
Insisting that it is very difficult to find a football player like Ronaldo, Ibrahimovic said that the Brazilian star has the ability to make the difficult things look easy.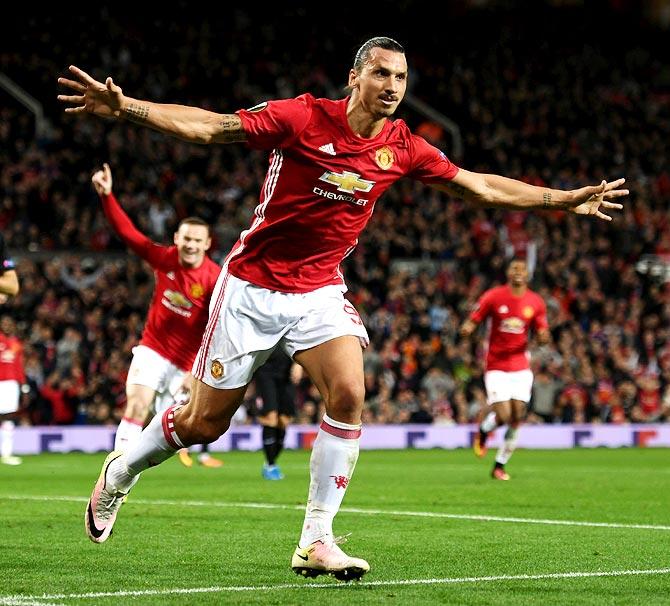 IMAGE: Zlatan Ibrahimovic of Manchester United celebrates after scoring the opening goal against FC Zorya. Photograph: Laurence Griffiths/Getty Images.
"He could do a difficult thing and it became magic. He would take the ball and it was like him saying 'I'll take care of it now'. You didn't have that kind of football player before and you don't have it today. He doesn't exist," Ibrahimovic stated.
He also revealed that the best match he has ever watched as a spectator was Brazil's 1998 World Cup final defeat to a Zinedine Zidane-inspired France.
"It's all about the balance but if I can choose one maybe the World Cup when France won against Brazil because Ronaldo was playing obviously so you want to watch and Zidane was playing so you want to watch. These are the kind of players you want to watch," he said.