'I have grown up in an environment where the dominant narrative of Indian sporting achievement was -- We can't.'
'These achievers have fought hard, built on each other's body of work and knowledge, and have today changed the script to -- We can,' notes Rahul Dravid, cricketing legend.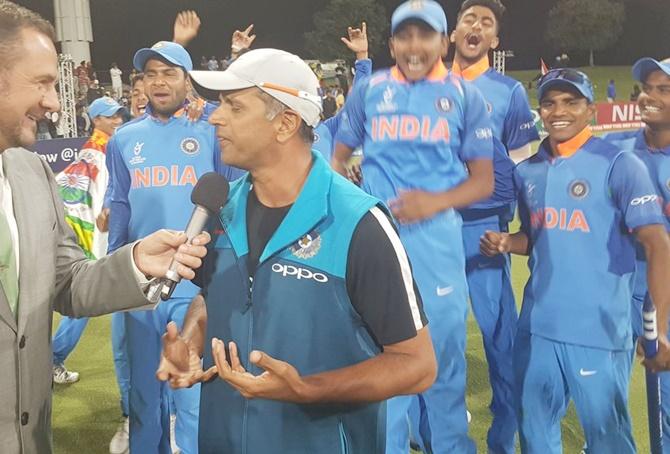 Around 2008, I was in the middle of a lean patch. The runs had dried up and I was on the wrong side of thirty -- not ideal territory in Indian cricket. I needed to pick myself up. I wanted to. I knew I had at least another couple of years of cricket left in me.
Around this time, I watched with glee as Abhinav Bindra shot his way to an Olympic gold in Beijing. I still remember the adrenaline rush that I felt at the time.
Watching the Indian flag go up and listening to the national anthem moved me. Reading Abhinav's autobiography was fascinating for me. I think his story must be read by anyone on the quest for excellence.
His obsession with perfection stood out. He did absolutely everything in his power to seek perfection.
No compromises, no shortcuts! He had a good team around him who could match his obsession. They made sure everything was perfect, even small things, such as shaving a millimetre off the sole of one of his shoes to achieve the right stance.
It had to be perfect, and it was! Abhinav could have easily sat back and enjoyed being good at his sport, but he was able to push himself to be great. He found and took all the support he could get to learn about his art and give it his best shot.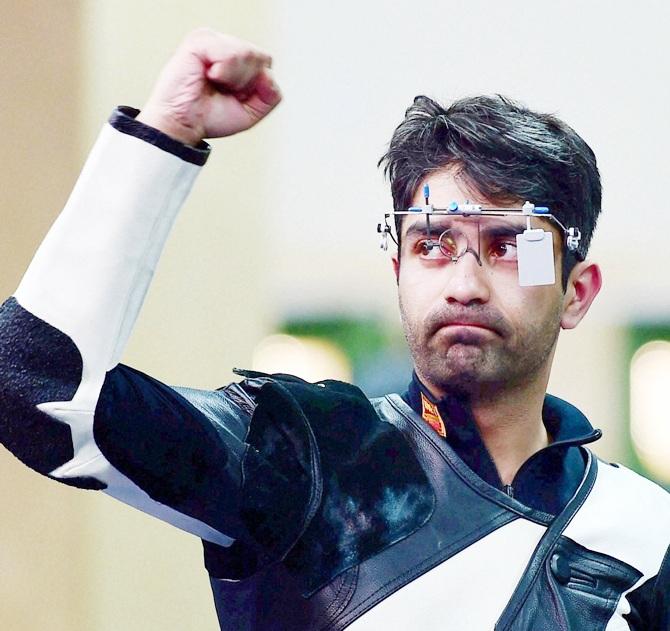 Abhinav's achievement emboldened me to give my own career that last push, to dig deep again and do whatever it took, as difficult as it might seem.
His 'no shortcuts, no excuses' approach is something we can all aspire for, in whatever tasks, big or small, that we undertake.
If I had a daughter, I would definitely tell her the story of M C Mary Kom. I have two young sons, and they too have heard her story from me.
Every time I think of Mary, I am astounded by the way she has defied so many odds to go on and be an Olympic medallist. In her journey, I believe that she has broken down so many barriers for young Indian girls, or for that matter, for anyone fighting the odds.
Mary, Sania Mirza, Saina Nehwal, Dipa Karmakar and P V Sindhu, among others, have redefined what this generation's girls and their parents think about sport. No doubt they stand on the shoulders of the P Ushas, Shiny Abrahams and M D Valsammas, who fought the early battles.
As each breaks down these barriers, the next generation watches eagerly.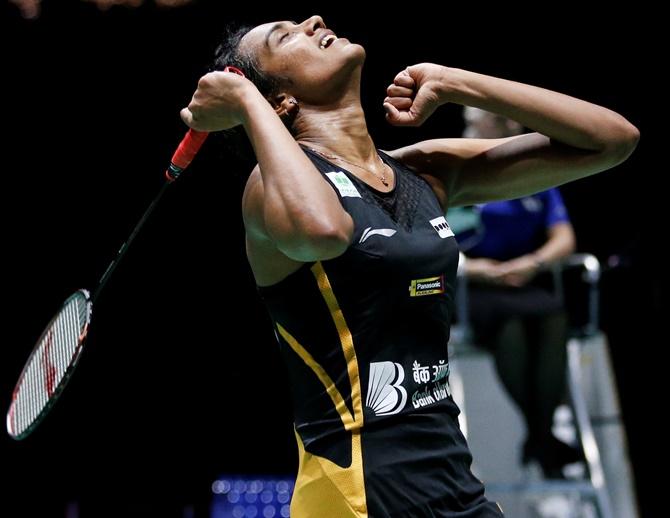 In 2014, I began working closely with a few of our country's junior athletes who aspire to achieve at the Olympics and Paralympics, through the GoSports Foundation.
I work with the athletes on their goals and approaches, and the team grants financial scholarships to assist them with their sporting expenses. A couple of years later, I took on the fascinating role of being the coach for the India A and India U-19 cricket teams.
I have been very impressed with the poise and confidence with which our young athletes carry themselves, and have learnt a lot from our interactions.
You may ask why I tell the stories of these athletes. To me, these are more than stories, these are dots that are beginning to join to create a larger picture and explain this confidence and poise.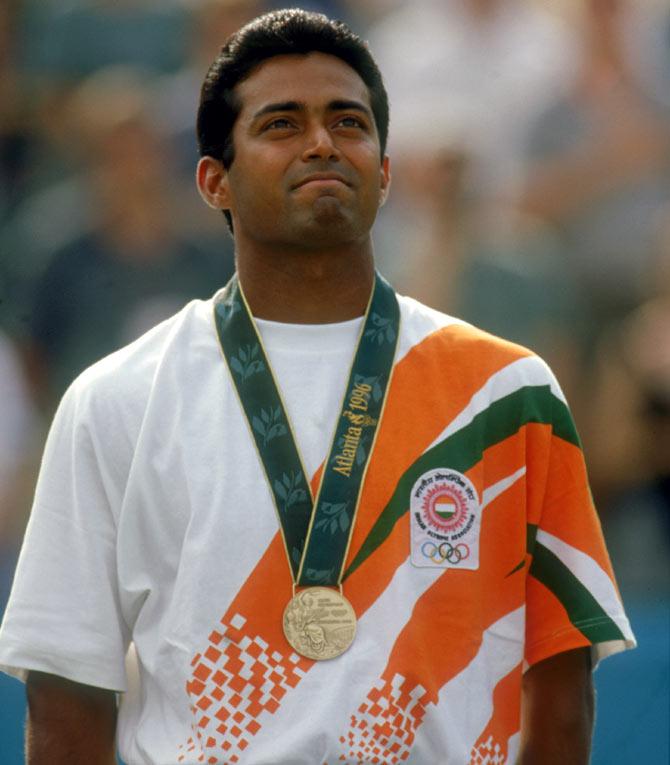 Many others like Leander Paes, Prakash Padukone, Geet Sethi, Pullela Gopichand, 'Vishy' Anand, Sushil Kumar, Pankaj Advani, to name only a few, have permanently changed the narrative of Indian sport. Some are still playing and others are giving back in different capacities.
Their achievements are no longer anecdotal, and there are more and more people joining them in support every day.
I have grown up in an environment where the dominant narrative of Indian sporting achievement was -- We can't. These achievers have fought hard, built on each other's body of work and knowledge, and have today changed the script to -- We can.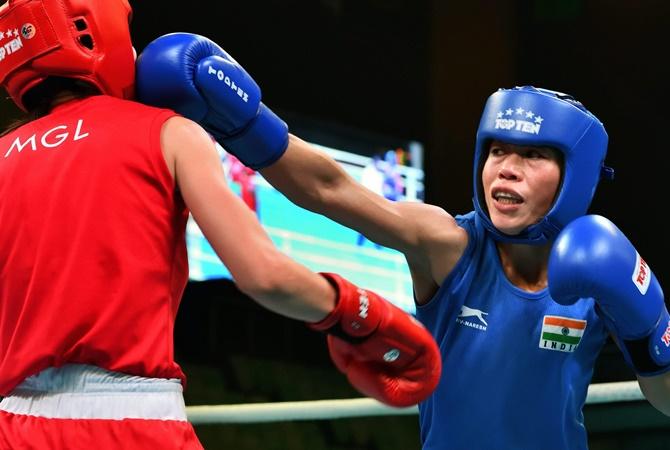 Working with the next generation of these achievers, I am constantly amazed to see the long way we have come.
The prevailing belief is -- We can and we will.
This self-belief is exhilarating, and yet it needs to be tempered and paired with the requisite skills and attitudes that are essential ingredients of sustained excellence.
We take our confidence in certain sports almost for granted today because our earlier sporting heroes have eaten away at practically every stereotype or excuse one can think of over the years.
It is a gift we have been given and the We can now needs to feed into an I can attitude for every Indian who has the aptitude and desire to weave the fabric of sport into their lives.
Whether urban or rural, boy or girl, wealthy or not, able-bodied or not, regardless of region, caste or religion.
Talent is agnostic. And aspiration is free.
Just how do we go about delivering the value and joy of 'Sport for All'? I cannot say I have all the answers, but I do have a wish list to get us started.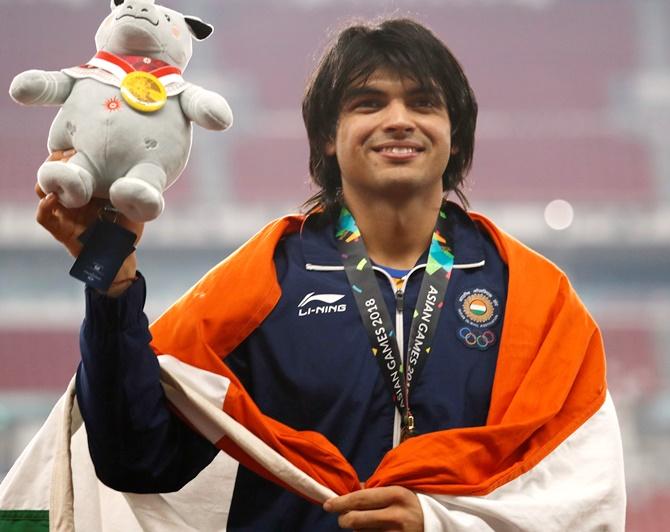 First, we must continue to support our elite athletes and their journeys. This must be done wholeheartedly and not grudgingly, with a full understanding of the value they bring to us as fellow Indians.
Let us be more positive, generous, and give credit where it is due. The pipeline of talent is exciting and each of us can play a role in their success. Ultimately, we all benefit from their progress.
Next, while elite sport sets the standard, it cannot be the be-all and end-all of sports policy and development. The net needs to be widened and systems need to be put in place, so the benefits of these elite achievements can be captured and delivered to all.
In my view, while the government continues to support the elite talent, the attention of our sporting federations must be shifted to establishing junior sports systems and facilitating community sport through more accessible public facilities, equipment, coaching and competitions that anyone with an interest can access, sample and adopt.
Sport is a public good and there is no reason at all for it to be a privilege of the elite athletes. Federations must work to expand the impact and reach of sports for all.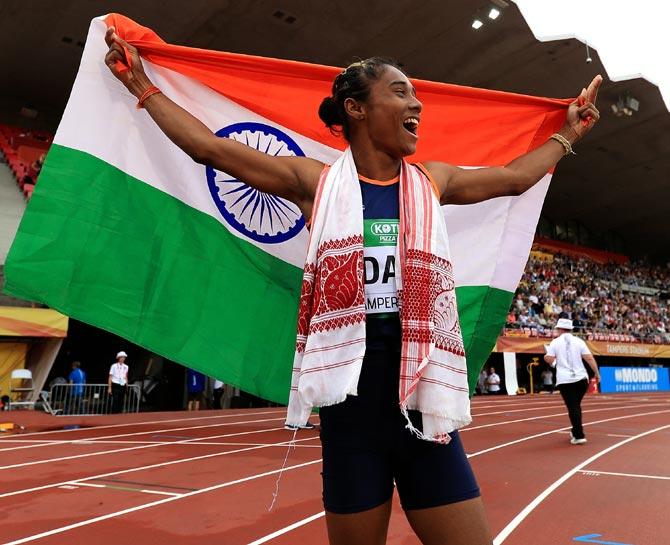 Third, we need to bring together and integrate the concepts of sport and education.
At one end, children must sample sports of different sorts in every school in the country, either as part of their syllabus or in after-school programmes. It is a universal language and a wonderful teacher.
At the other end, both elite and community sports require a talented and educated set of facilitators, coaches, support staff and administrators. The time is right to also focus on building the human resources that will support and grow our system.
As much as we have seen the impact of the IITs, IIMs and other institutions, sports education must be prioritised through upgrading and building the institutions of sports learning and operating them at world-class levels.
This will also give sustainable second-career opportunities to athletes whose careers tend to be short and risky. All in all, this could be a game-changer if executed well.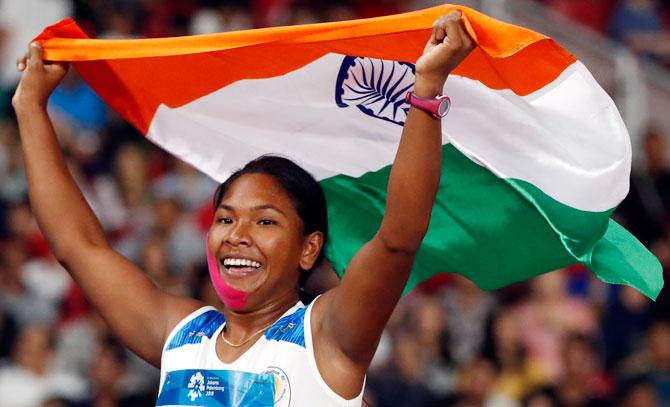 Fourth, we must focus our programmes on women's participation in sport.
The 2011 census told us that we have 270 million girls under 25, comprising 20 per cent of our population. The number would certainly have increased today.
The Rio 2016 Olympics were an illustration of the fact that our girls hold the key to our country's future, certainly in sports and -- I firmly believe --in other areas as well.
They undoubtedly make up a significant portion (if not all) of our influencers, doctors, teachers and mothers, among other things, and will comprise a good percentage of our future leaders as well. They are helping shape what India looks like and what being Indian means.
Can we give them the best possible chance of bringing sport into their lives?
Can we remove the various barriers that stand in the way of our girls playing sport, helping them to continue playing and achieving sporting success?
A deeper understanding of societal barriers is the need of the hour, be it safety, perception, bias or otherwise; these need to be understood with sensitivity and addressed with aggression.
Finally, our sporting universe will not be complete if we do not focus equal attention on those participating in Paralympic or Special Olympic disciplines, whether at the elite or competitive levels.
Every Indian truly deserves a chance to enjoy the thrill of sporting achievement, regardless of inherent differences.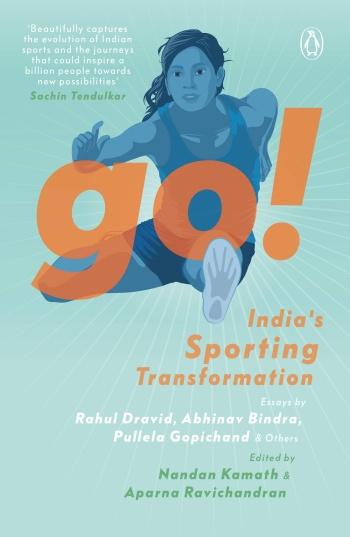 In 2016, the Indian contingent at the Special Olympics brought back 173 medals and ranked third on the overall medal tally.
In the same year, our Paralympics contingent of 19 brought back India's best-ever haul of four medals, including two golds.
It is heartening that we, as a country, are learning to understand and appreciate the context of these performances better.
Over the years, India has produced many an illustrious champion in the world of Para sport, one of whom is Devendra Jhajharia.
His exploits with the javelin beggar belief -- not only did he land the gold medal with a world record-winning throw at the 2004 Paralympics, he went right back and trained undeterred for 12 whole years -- three Paralympic cycles! --before his event was included at the Games again.
He took the field as a 35 year old in 2016, only to better his previous throw and bring back another gold medal, with another world record to boot! What a story! He recently became the first-ever Para athlete to be named for India's highest sporting honour, the Khel Ratna.
I would like the Paralympic and Special Olympics movements to receive special attention from the government, and sustained plaudits and encouragement from all of us.
---
Excerpted from Go! India's Sporting Transformation, edited by Nandan Kamath and Aparna Ravichandran, with the kind permission of the publishers, Penguin Random House India.