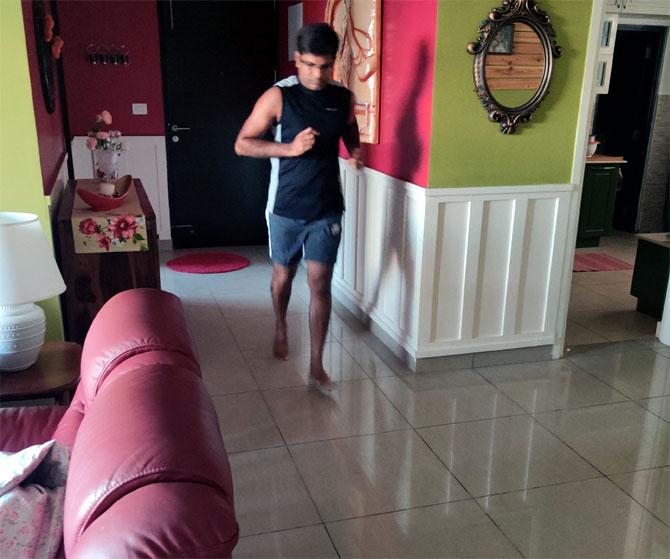 The forced lockdown due to the coronavirus outbreak has brought out the innovative side of Indian sports fans.
While some fans are busy catching up on movies or reading or playing board games like ludo. A few have taken to playing cricket indoors and amazingly one of our readers finished a 10k run within the four walls of his house.
We asked readers on how they are filling the void created by the lack of sport on the telly and below are some of their innovative ideas:
Capt Venkataraman suggests spending some time with plants to get our minds away from the coronavirus pandemic.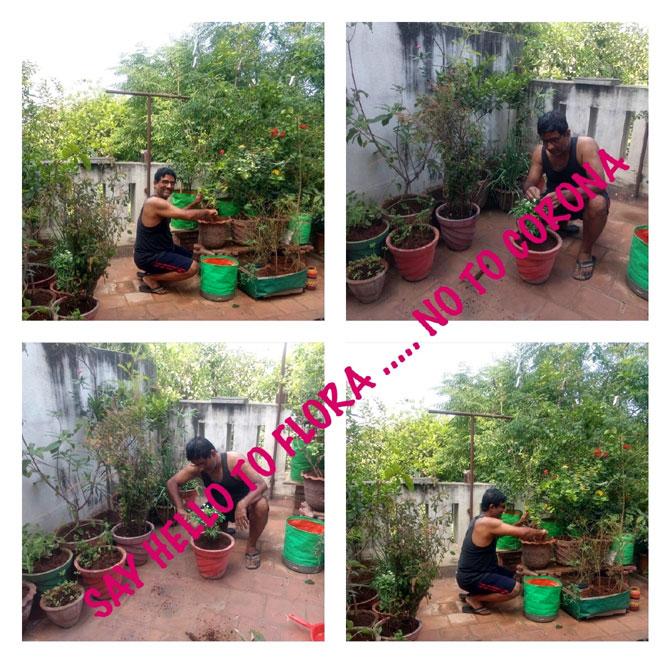 "During this lockdown, i play & spend time in my terrace. I spend time with my folks doing Yoga and also tending plants... Spending time with plants helps you relax and take your mind away from the Corona that has engulfed our lives," he says.
Siva Pagadala made up for his love of running by completing a 10k run within the four walls of his apartment. Amazingly, he is next targetting running a 'half marathon' at home.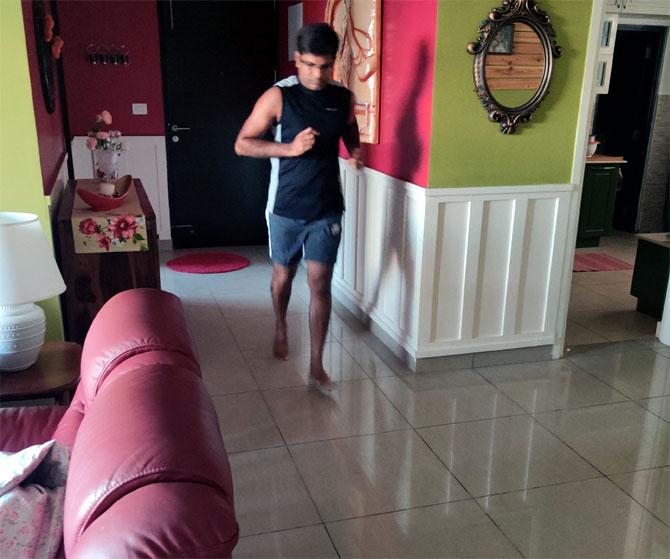 "I am an avid runner. With the lockdown feeling crazy as not being able to run. Thought of trying a run inside the home. Surprisingly, it is possible! I just finished a 10K run within the 4 walls. The residents living my apartment were also quite supportive in spite of the noise it creates! That is the spirit! Next target is a Half Marathon!," he says.
Tarapada Pradhan sent a video of kids playing cricket inside their house. Check out the video below.
Rajeev Gupta from Hyderabad is passing time by playing table tennis on his dining table.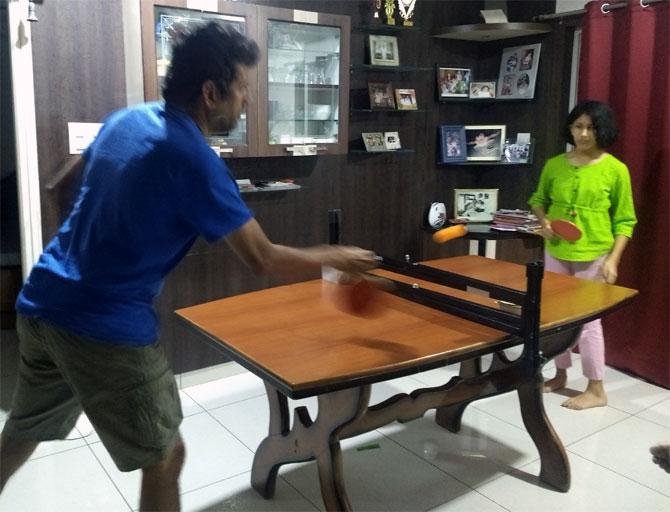 "We played table tennis: Using the dining table and synth stand as the net," he says.
Thank you Capt Venkataraman, Siva, Tarapada and Rajeev for sharing your pictures and videos.
---
You can also share your stories with us, along with your photos and videos and we will put up the best ones right here on Rediff.com.
And until we win this battle against the coronavirus, stay safe.