In 2019, World Champion Magnus Carlsen was asked to guess the nationality of the reigning world champion in 2050. He responded: 'India will have had many by then!'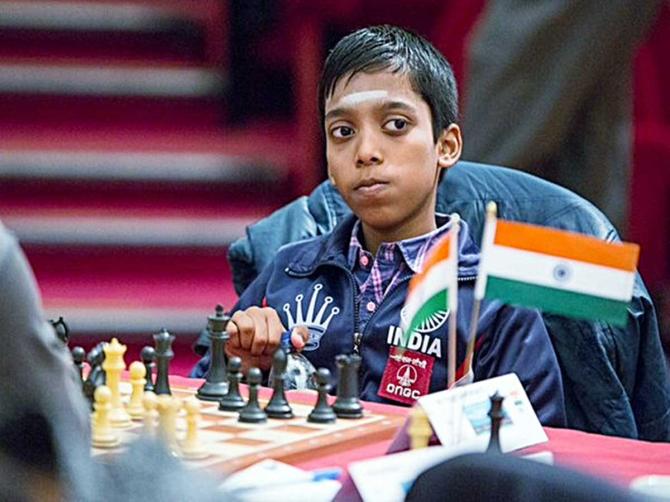 Recently, 16-year-old Grandmaster Rameshbabu Praggnanandhaa beat World Champion Magnus Carlsen and world No 6 Levon Aronian at the Airthings Masters. It made the headlines, and deservedly so.
Pragg (as he is called) is the youngest player to have beaten the world champion in an official game.
In chess circles though, there was little surprise at the upsets. Pragg is one of the leaders in a pack of young Indians tipped as potential world champions.
The strength of Indian chess can perhaps be illustrated by the muted domestic response to another achievement.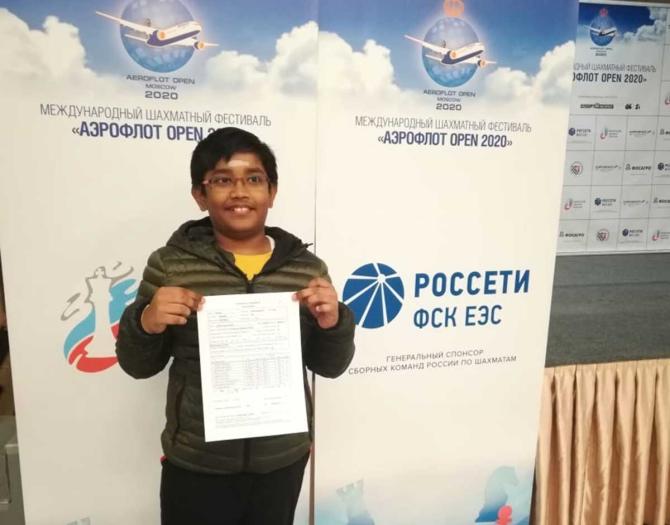 A few weeks ago, Bharath Subramaniyam achieved the exalted title of Grandmaster. The Chennai-based Subramaniyam is a cheerful teenager who celebrated his 14th birthday last December.
In another era, and in most countries, he would have been headlined.
He barely made the news. The lack of excitement was because Subramaniyam is India's 73rd Grandmaster, and he's one of a bunch of 22 Juniors (players under 20) ranked among the World Top 100 Juniors.
These two 'football teams' are all-GM, and five are in the Top 20.
Two -- Arjun Erigaisi and Nihal Sarin -- are in the World Top 100. Sarin has also beaten Carlsen in a public challenge match.
Many, if not most, of India's GMs are under 30. The India No 3 and the World No 21, Vidit Gujrathi, who's 28, is considered an elder statesman and a veteran.
In 2021, the Indians grabbed gold at the Chess Olympiad in an online edition imposed by the pandemic.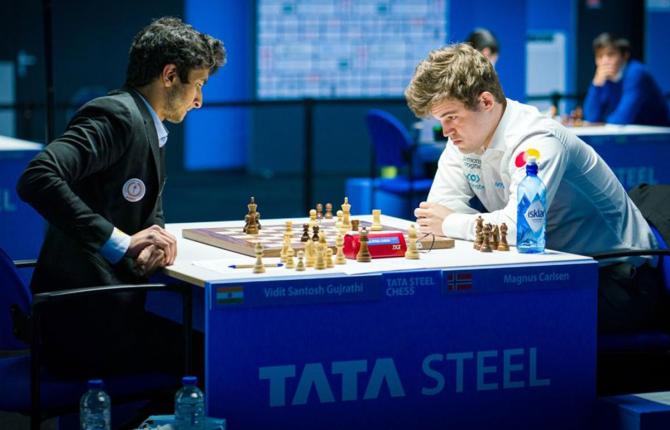 What sparked this explosion of talent?
It started with Viswanathan Anand, the former world champion, who is, at 52, still the strongest player in India and World No 16.
When Anand won the World Junior title way back in 1987, and became India's first GM the same year, he made chess respectable.
Anand was the quintessential nice guy who finished first. He came from a solidly-grounded, middle-class family and he showed that it was possible to make a respectable living from what was then considered an esoteric sport.
Inspired by Anand, many children took to chess and their parents actively supported them.
An ecosystem developed with home-grown coaches and strong local events.
Over the next two decades India produced a steady stream of strong players, who made it to the higher echelons of the game.
By the early 2000s, India was a regular medal contender at the Olympiads with a medal finish in 2014.
Apart from coaching, the online proliferation of chess and easy access to material on the internet led to exponential growth in popularity.
You can play chess online 24x7 on multiple Web sites, with strong opposition.
You can watch Grandmaster tournaments in real time and download massive databases of games.
You can analyse using programmes ('Engines') stronger than any human being.
Indian children took to this like proverbial ducks to the water.
Indians started winning medals galore at age-group events.
A huge crop of youngsters has made it to Grandmaster in the last five years.
Most have won medals at junior levels and, perhaps, half-a-dozen are talented enough to potentially make it to the very top.
They are fast, dedicated, hard-working students of the game, hungry and fearlessly competitive.
Pragg and Gukesh D are from Chennai; Nihal is from Thrissur; Raunak Sadhwani is from Nagpur; and Erigaisi is from Warangal.
There are others from all over -- the key factors are supportive families, understanding schools, a decent local coach and acceptable Internet access.
Sporting talent, or genius for that matter, can appear anywhere, anytime, out of the blue -- Anand and Carlsen are themselves living examples of that. But it certainly helps if there is a solid ecosystem and a big pyramid of players to nurture, hone and 'lift' the big talents to the top.
In January 2021 (the latest official rating list), the top 10 active Indian chess players had an average rating (2670), which was the fourth highest behind Russia, United States and China.
The top 10 Indian women had an average rating of 2405, third highest behind China and Russia. There are 73 Indian GMs (including two women), 125 International Masters, 18 Women Grandmasters.
Most amazingly, an incredible 33,028 Indians are in the world rating lists. That's the ecosystem and that pyramid with its base of 33,000 is by far the largest in the world.
There are a multitude of coaching centres.
One of the best would be Chess Gurukul in Chennai, which is run by GM R B Ramesh (it trains Pragg, among others). There's also WACA -- the Westbridge Anand Chess Academy headed by you-know-who.
India has its own chess-specific Web sites including Chessbase India, a local subsidiary of the European giant, which sells the most commonly used software.
Streamers like stand-up comic Samay Raina and International Master Sagar Shah (who runs ChessBase India) often team up to provide live commentary to events.
The pandemic may, in some senses, have impacted the game because formal physical play was disrupted and still is. (Carlsen played the Airthings despite asymptomatic or mild Covid). But Covid also triggered a huge number of online events, played at fast controls.
Those helped bring more youngsters into the limelight.
Pragg won against Carlsen -- it's likely that several of the other young men on that list will soon notch up wins as well.
Circa 2019, Carlsen was asked to guess the nationality of the reigning world champion in 2050. He responded: 'India will have had many by then!'
Feature Presentation: Ashish Narsale/Rediff.com