Priyanka Goswami's timing of 1:28:45 broke the national record by over a minute.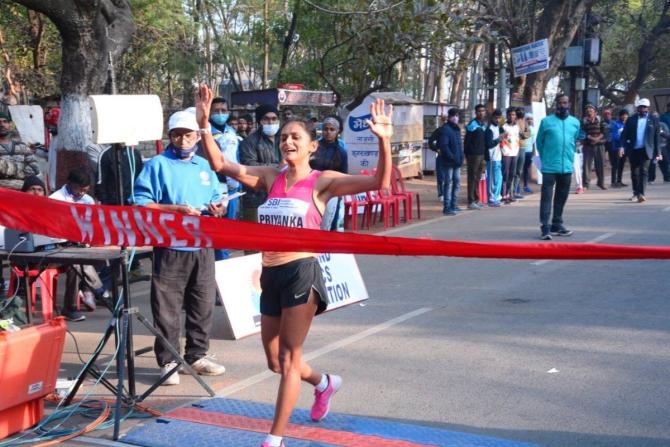 Priyanka Goswami, 25, qualified for the Tokyo Olympics and the World Athletic Championship in Oregon, USA, on February 13, 2021.
She also broke the National record in the 20 km walk in the process.
This happened at the Open National and International race walking championship in Ranchi on February 13.
Her timing of 1:28:45 broke the national record by over a minute.
Her father Madan Goswami is a bus conductor in Uttar Pradesh.
Priyanka is originally from Sagdi village in Muzaffarnagar; the family currently lives in Meerut.
Priyanka is an Arts graduate and is currently attending the Sports Authority of India's training camp in Bengaluru where she is hard at training.
Even a possible cancellation of the Olympics in the wake of the yet to subside coronavirus pandemic doesn't faze her. In that case she will prepare for the next competition, she says. "We cannot do anything about what we cannot control," she says sagely.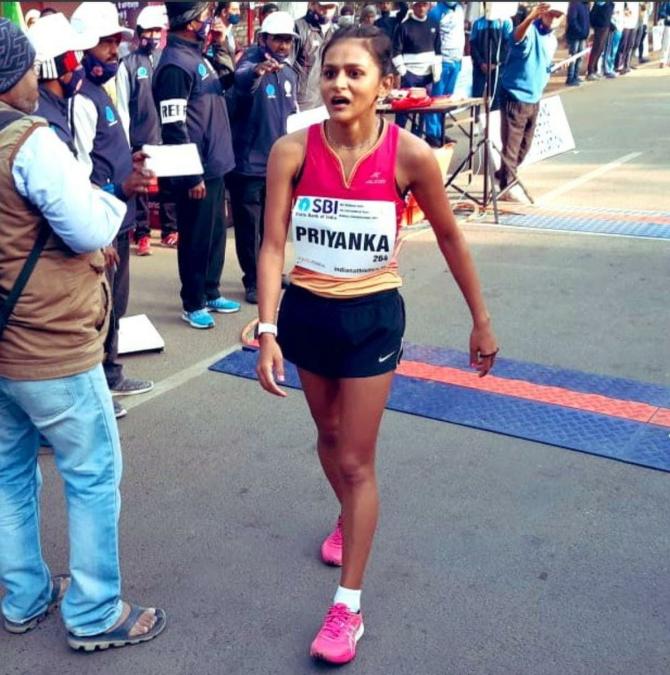 "In 2007 I first started taking an interest in gymnastics as I had a flexible body, I also realised that I had good stamina when I won an 800 metre race in my school days so I switched to track events."
Her younger brother Kapil Goswami was a state level boxer.
"He must have boxed for a couple of years, but gave it up and is now working in a private company," she says.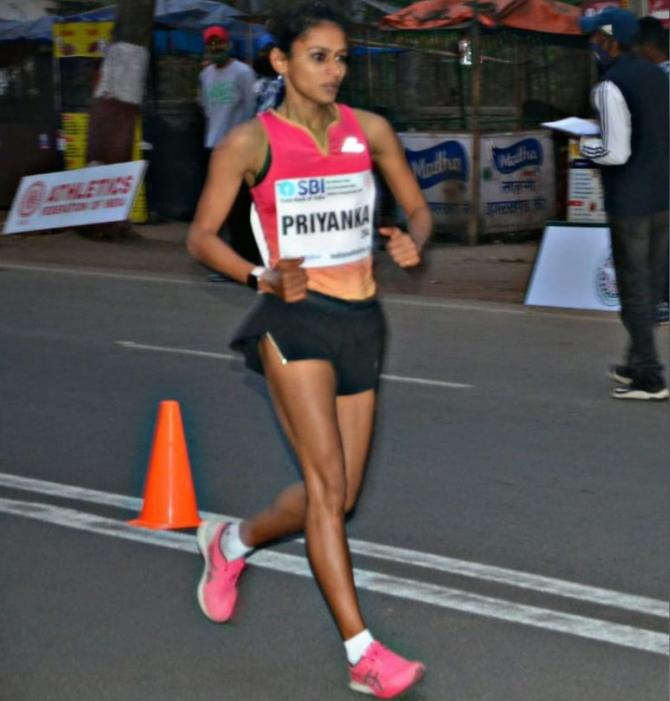 "The third prize was a bag," she laughs at the memory.
But it also served as her inspiration to concentrate on race walking.
She took part in her first race walking event when she was in the 12th standard.
She saYS her coach at that time suggested that she take part in the walking event.
"My inter-college (junior college) Principal Usha at the Seth B K Maheshwari Inter-college, Meerut, encouraged me a lot. She used to allow me to miss classes to train," she recalls.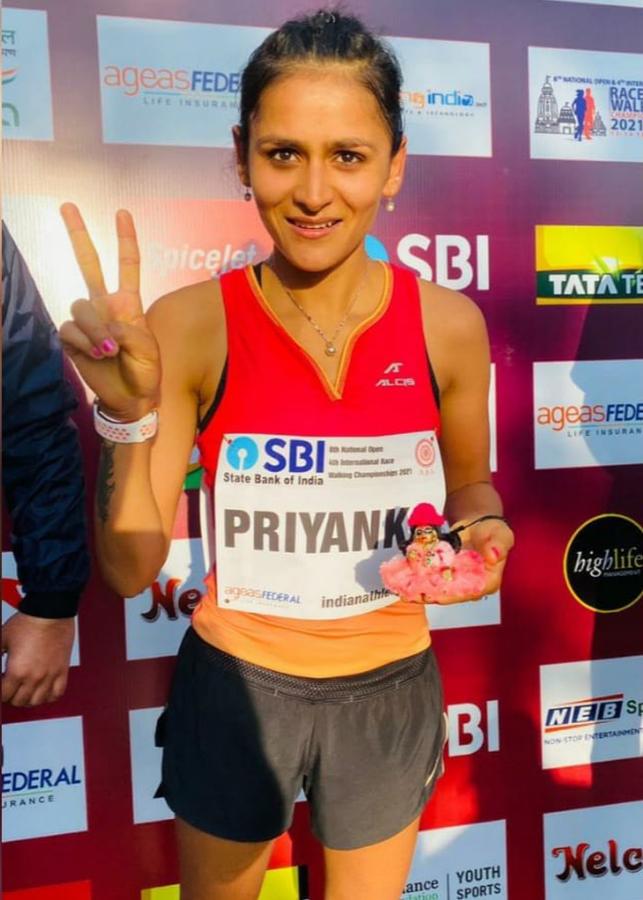 "My best timing is 1:27, but it will depend on the weather (in Tokyo), whether it is hot or cold," she says.
She has won a staggering 60 medals in walking at Junior, Senior and National meets.
Among the 60 are two silver medals at the national level in 2017-2018.
She also won a gold medal in the all-India railways competition in 2018.
She has also participated in international meets in Italy in 2016, Japan and Taipei.
She will be visiting Japan for a second time when she participates in the Olympics.
Priyanka works as a clerk in the Indian Railways, after getting the job through the sports quota.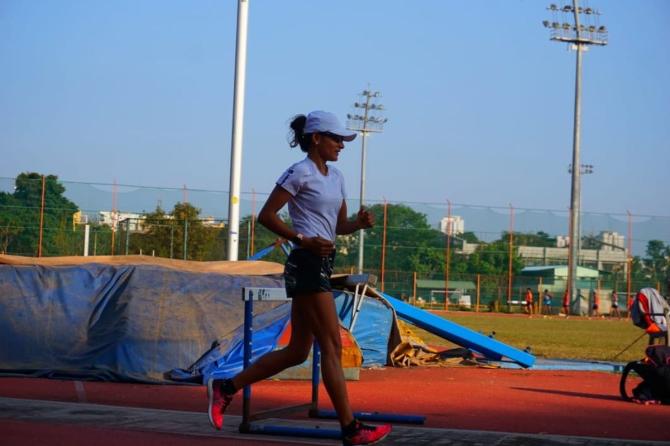 After warm-up exercises, the team practises race walking from 6 am to 9 am, or maybe even longer.
They repeat the training from 4 pm to 7 pm.
"I mostly eat boiled vegetables," she says with a laugh. If she does go to a meat-eating nation like Japan, she says, she is clear about what she will eat.
"I have been to Japan earlier for the Asian meet. Vegetarian food is available there and I also cook for myself. We also have a nutritionist with us who advises us as to what to eat and how to manage."