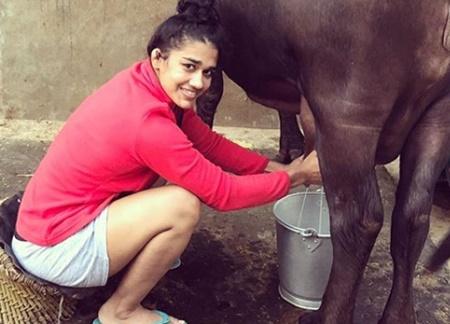 Wrestler Babita Phogat recently shared a stunning picture on Instagram.
Babita and Geeta Phogat, both Commonwealth Games medallists who became household names after their life story was brought alive on the silver screen in blockbuster 'Dangal'.
Her photograph of milking their buffalo is breaking the internet. She shared the photograph with a caption, "Buffalo milk."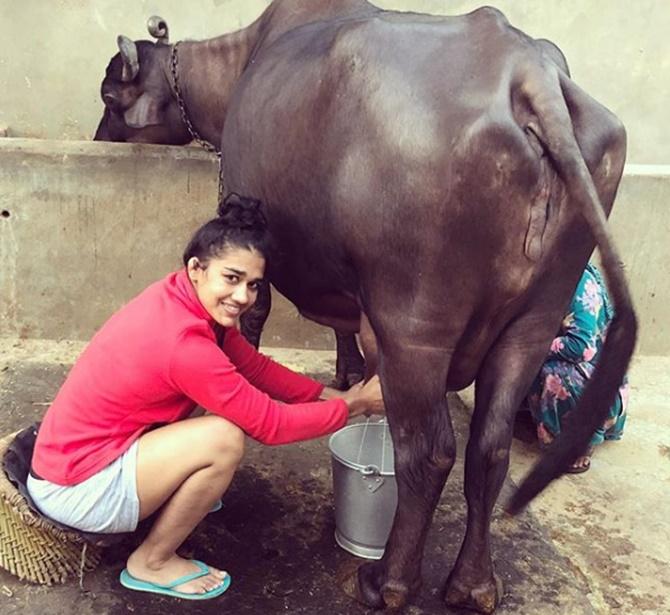 It is so cute that you would want to see it again and again.
Babita also clinched a gold medal in the 2014 Glasgow CWG and claimed a silver at Gold Coast's edition of the Games.
Geeta won a stunning gold in 2010 Commonwealth Games. Besides, she was also the first Indian woman wrestler to qualify for Olympics in 2012.