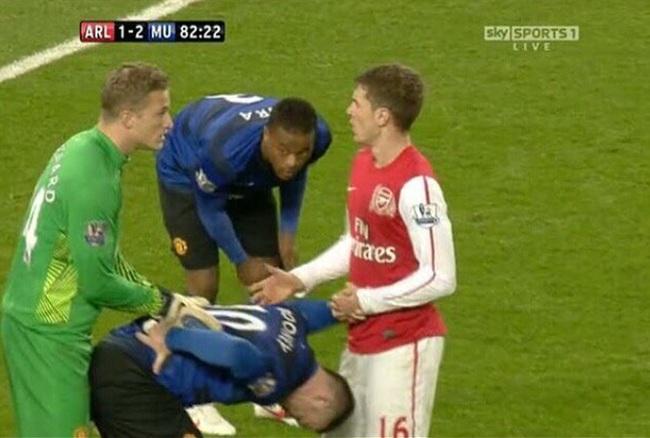 West Bromwich Albion's goalkeeper Anders Lindegaard took to social media to hit back at his former Manchester United teammate, Wayne Rooney.
Last week Rooney responded in an interview with a sports magazine: "Who would be the worst team-mate to be stuck in a lift with?" To which the England striker jokingly replied: "Anders Lindegaard. He's just annoying."
Lindegaard didn't take kindly to the answer could find himself in hot water after a tweet appeared on his verified page with picture of the pair from a match where Rooney is bent over in front of the keeper and wrote: 'That's why you don't wanna be stuck in an elevator with me lad? @WayneRooney.' #happytoseeyoustillgots***banter
This is not the first time the Danish international has posted a crude image of a team mate.
In 2013 it was another former United teammate Rio Ferdinand.
Along with the picture he tweeted, "@rioferdy5 who's your daddy? Best capture wins a pair of used signed gloves,#5cap & a signed Rio shirt."
Despite staying at Old Trafford for close to five years, Lindegaard made only 19 appearances, 10 of them coming in the 2012-13 Premier League winning campaign, which also happened to be Sir Alex Ferguson's final season as manager.