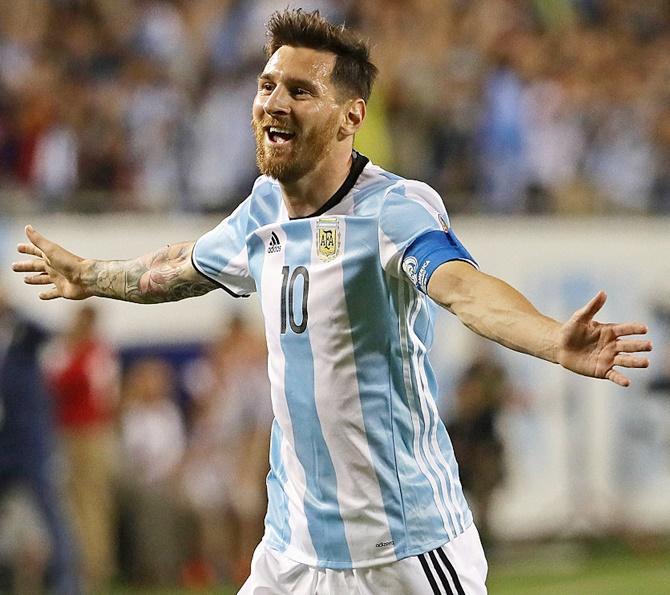 A self confessed football buff, former India captain Sourav Ganguly will be rooting for his favourite team Brazil but at the same time wants to be captivated by Lionel Messi's artistry.
"I am looking forward to Messi magic. He's yet to win a World Cup. It's going to be a big World Cup for him," said Ganguly, who has plans to watch the finals.
He further picked Brazil Argentina and Germany as the teams to watch out for in Russia 2018.
"Brazil is my favourite team but I am a Messi fan," he conceded with a smile.
Spain players to get big monetary boost if they win WC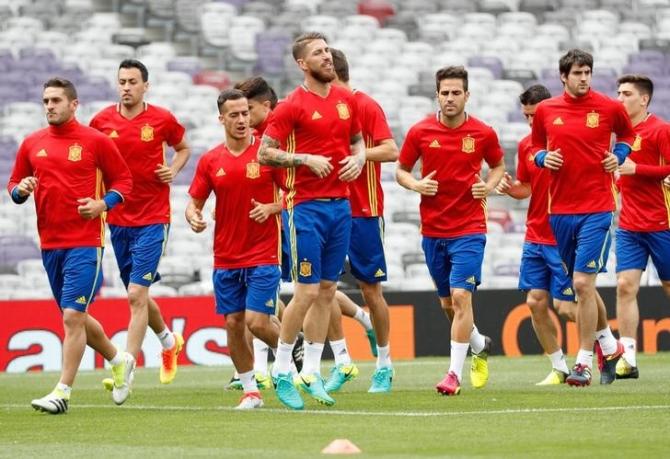 Each member of the Spain squad will take home a win bonus of 825,000 euros ($970,200) should they lift the World Cup in Russia, a Spanish newspaper has said.
Madrid-based Sports daily Marca reports that the Spanish Football Federation (RFEF) has incentivised the squad by offering them more than double what reigning champions Germany (350,000 euros) would give their players. They would also be entitled to more than favourites Brazil (800,000 euros).
It is a significant increase on the 600,000 euros that was given to each member of Spain's World Cup winning squad in 2010. It also represents a larger incentive than the reported 720,000 offered four years ago when they were eliminated in the group stage in Brazil.
The report continues that no members of Julen Lopetegui's squad will receive any form of bonus should they fail to make the quarter-finals. It adds that new RFEF President Luis Rubiales has ensured that each federation employee will receive a bonus should La Roja emerge victorious on July 15.
Moscow students make rare protest against World Cup
Construction of the World Cup fan zone outside Moscow's top university is fuelling a rare protest in Russia as students worry thousands of partying football fans will destroy one of the capital's few green spaces.
According to AFP, the row pits students at MoscowStateUniversity against a recently re-elected President Vladimir Putin whose administration does not easily brook dissent and has gone all out to ensure the month-long football extravaganza goes off without a hitch.
The area will have concerts and entertainment for up to 25,000 fans as well a giant interactive screen for those without tickets to watch matches.
It is being built in the park below the main building of MoscowStateUniversity -- one of the city's seven Stalinist skyscrapers -- which overlooks the Luzhniki stadium where the opening match will be played on June 14 as well as the final on July 15.
Many of the university's over 6,000 students and employees are not thrilled about their campus hosting the fan zone because of the disruption and damage it will cause.
"We started the protest when they told us last year our semester would be cut short because of the fan zone," said Maria Shekoshkhina, a 26 year-old PhD student.
Security services, she said, maintain that the university labs have to close for the World Cup period because of their work with radioactive materials.
"There was also a risk that students will be moved out of their dorms to make way for the National Guard, like in other World Cup cities," she added.