The catch here is that one has to buy the season tickets to get the discount of "about 60 per cent".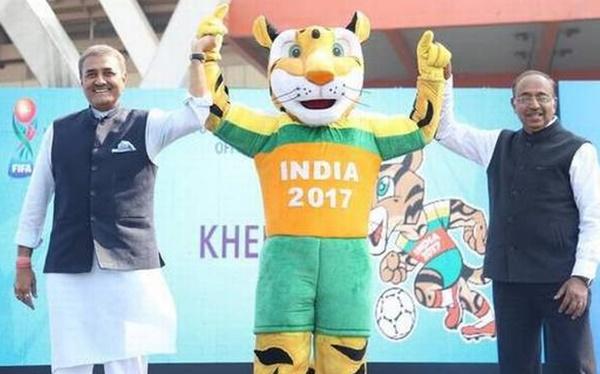 The price of a ticket for the FIFA U-17 World Cup final to be played in Kolkata on October 28 will be less than Rs 50, local organisers disclosed on Sunday.
The ticket price of the final or any other match will be Rs 48. There will be tickets for two other denominations of Rs 96 and 192 available.
The catch here is that one has to buy the season tickets to get the discount of "about 60 per cent".
For instance, to watch the final match, which will be held at the Vivekananda Yuva Bharati Krirangan on October 28, one has to buy the season tickets of 10 matches costing Rs 480, Rs 960 and Rs 1920.
Kolkata will be home to Group F teams and will host one round of 16, one quarter-final, the third place play-off and the final match.
Tournament director of the Local Organising Committee, Javier Ceppi said this discount was unheard of in a football World Cup.
"You can actually see a World Cup final in less than 50 rupees, when you're buying it for 10 matches. It's amazing. We will open the venue packages initially. Effectively for the 10 matches in Kolkata, not individual matches," Ceppi said on Sunday.
"It will be limited inventory that will open up now. It will be at 60 per cent discount of the original price of the tickets when the tournament begins. It's for rewarding the people who are buying first," he said.
By doing this, the LOC hopes to assess the football fervour among the six cities.
"It's a competition to gauge which city has the most passionate fans. It will give a sense which city likes football most. It's easy for us to see us then. I've been told that Bengalis like football, so it should reflect on ticket sales. It's a call for all football lovers because you don't know the teams, who will play here," Ceppi said.
"You need to be at the stadium regardless of who are playing to see a high quality football World Cup match."
As it was earlier announced, the ticket sale will start on May 16 at 1911 hours in a tribute to the Mohun Bagan icons who had clinched a historic win over Britain's East Yorkshire Regiment in the IFA Shield final.
The FIFA U-17 World Cup will be held across six cities across India from October 6-28.
IMAGE: Union Sports Minister Vijay Goyal with All India Football Federation AIFF President Praful Patel during the launch of logo for U-17 FIFA World Cup (Image used for representational purposes)
Photograph: AIFF Media