Former world number one golfer Tiger Woods, who made a comeback from a 16-month injury lay-off at this week's Dubai Desert Classic, has said that he is looking to old friend and Swiss tennis star Roger Federer for some inspiration.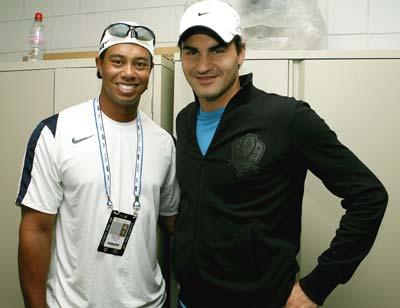 While the 40-year-old American golfer has not clinched a major since 2008, 35-year-old Federer won his 18th Grand Slam title at the recently-concluded Australian Open.
Federer, who was playing his first tournament following a six-month injury lay-off, kept his nerves in check to fend off 14-time Grand Slam champion Rafael Nadal 6-4, 3-6, 6-1, 3-6, 6-3 in a pulsating summit clash of the first Major of the season.
Lavishing praise on Federer, Woods said that the tennis star has truly proved himself by winning a Grand Slam title at this age.
"What Rog has done is he's been dominant for so long. To compete against (Novak) Djokovic, to compete against Rafa, and now Andy (Murray) is playing well. He's had a litany of guys who have won slams. And no one wins slams at his age," Sport24 quoted Woods as saying.
"And for him to come back, after having to take that much time off, and for him to get the timing, that's the hardest part," he added.
Woods, who has 14 majors in his account, has dropped from No.1 in the world to No. 666 since losing in US Open in 2008.
However, Woods is now aiming to emulate Federer and get back to winning ways after undergoing three back surgeries in the last few years.
"As you get older, you change your game and you do things slightly differently, and he did that," Woods said of Federer.
The Dubai Desert Classic is the final leg of the European Tour's Desert Swing. Woods has been paired with Masters champion Danny Willett and World Tour Championship winner Matthew Fitzpatrick for the first two days.
Image:A file picture of Tiger Woods and Roger Federer