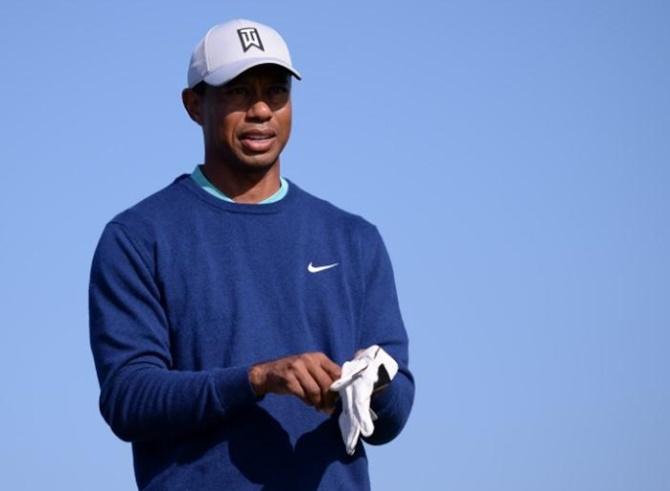 Tiger Woods said, on Monday, he has always respected US law enforcement but that their use of force on George Floyd, the 46-year-old African-American man who died while in police custody, clearly crossed a line.
Derek Chauvin, a 44-year-old white Minneapolis police officer, was arrested on third-degree murder and second-degree manslaughter charges, after cellphone footage showed him kneeling on Floyd's neck.
"I have always had the utmost respect for our law enforcement. They train so diligently to understand how, when and where to use force," 15-times major champion Woods said in a post on Twitter Monday. "This shocking tragedy clearly crossed that line."
Numerous prominent athletes, including NBA great Michael Jordan, have spoken out as anti-police brutality marches and rallies boiled over across the country.
"I remember the LA riots and learned that education is the best path forward," said Woods, 44, referring to six days of civil disturbances in 1992 after four white police officers were acquitted of beating African-American man Rodney King.
"We can make our points without burning the very neighborhoods that we live in. I hope that through constructive, honest conversations we can build a safer, unified society," added Woods, who at 21 became the first black golfer to win the Masters in 1997.
Mayweather offers to cover funeral costs for George Floyd
Boxing great Floyd Mayweather has offered to cover the funeral expenses for George Floyd, the 46-year-old African-American man whose death while in police custody in Minneapolis prompted protests across the United States.
The former five-division world champion's promotional company, Mayweather Productions, confirmed on Twitter that he had made the offer, and several local media reports have said the family have accepted.
Mayweather Productions and the boxer's agency have yet to respond to a request for comment.
NBA's Poirier joins Floyd protests with teammates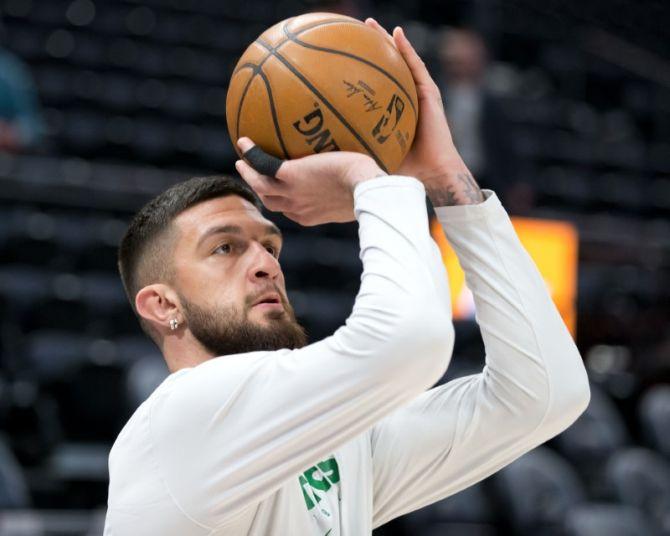 Boston Celtics center Vincent Poirier says he took part in a protest with NBA teammates Marcus Smart and Enes Kanter in Boston on Sunday over the killing of George Floyd, an unarmed black man who died in police custody in Minneapolis last week.
"Even as someone who is white this must concern me," Poirier told French sports daily L'Equipe on Tuesday.
"It touches me since I have black teammates, black friends, my wife is of mixed race.
"I can walk the streets freely and I want it to be the case for everyone. It bothers me that it's not the case," the Frenchman added.
Video footage showed a white Minneapolis police officer kneeling on the neck of Floyd, 46, for nearly nine minutes before he died on May 25, triggering outrage and protests across the United States.
Poirier added that there had been similar issues in France, highlighting the case of 24-year-old black man Adama Traore, who died in 2016 while being driven to a police station following his arrest over an altercation.
The circumstances of Traore's death are still under investigation by justice authorities.
Poirier, who signed for the Celtics in 2019, said he wanted to use his standing in the sports world to bring attention to such issues.
"At the time of Adama Traore, I did not have this recognition but now that I have it, I try to use it. The fact that I play for Celtics has an extra impact," he said.