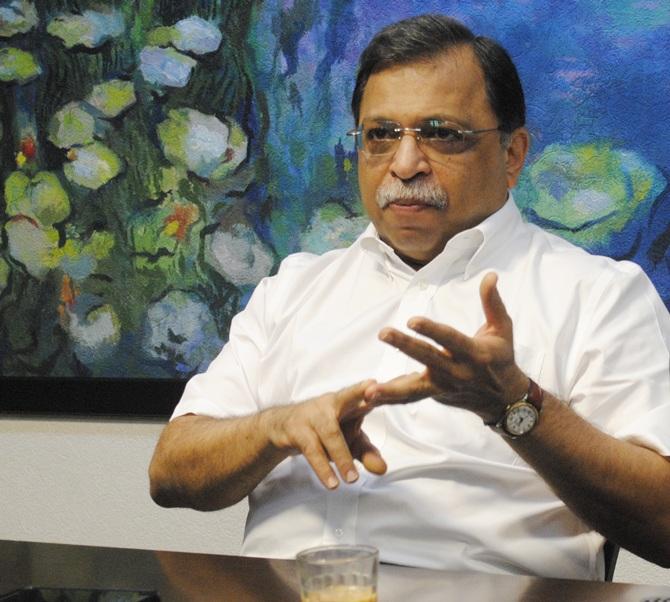 Adille Sumariwalla was re-elected unopposed as the president of Athletics Federation of India (AFI) for a second term at its Annual General Body Meeting in New Delhi on Friday.
Sumariwalla was the lone nomination received for the top post and was declared elected president for the term 2016-2020 by the returning officer Justice (Retd) Kailash Gambhir on the first day of the AFI AGM. The AGM will continue on Saturday.
Sumariwalla, a 11-time 100m national champion and 1980 Moscow Games Olympian and now a member of the prestigious governing council of the IAAF, was elected for his first term as AFI chief in 2012.
"The elections were a mere formality as all the three top officials were re-elected uncontested," a top AFI official said.
Observers from the Indian Olympic Association and Sports Ministry were present at the AGM.
Sumariwalla said, "I'm extremely gratified that the members of the AFI House have reposed their faith in me and I thank each one of them for supporting the initiatives taken to promote athletics in the past four years. I'm hopeful that with the encouragement from all the office bearers and the affiliated units we will be able to further improve the athletics eco-system for our athletes and coaches to help them attain dizzy heights."
The AFI Office Bearers (2016-2020):
President: Adille Sumariwalla
Senior Vice-President: Kunwar Fateh Bahadur
Vice-Presidents: K Ranga Rao, Sunny Joshua, Ravinder Chaudhary, Prasun Mukherjee, H S Bhadu.
Secretary: Cuddi Kotta Valson
Treasurer: Pradeep Kumar Srivastava
Senior Joint Secretary: Mumtaz Khan
Joint Secretaries: Madhu Kant Pathak, Tony Daniel, Pramod Kumar Jadam, Suman Rawat, Adhip Das, Sandeep Sharma.
Executive Committee Members: N Chandra Shekar Rai, Raj Kumar, Pradeep Nunisa, Radhakrishna Pillai, V A Shiyad, L V Karanjgaokar, M Velayudhankutty, Paresh Kamat, C Latha, A V Raghavendra, Kamal Kumar Maitra.
Image: Adille Sumariwalla
Photograph: Reuben NV/Rediff.com