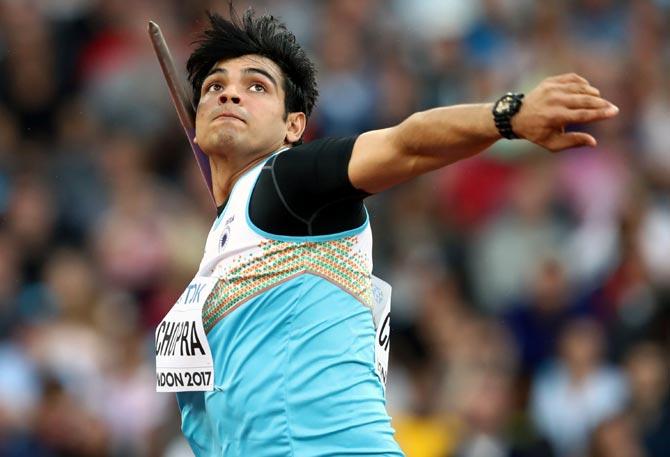 India's star javelin thrower Neeraj Chopra has qualified for the prestigious Diamond League Final, which will be held here on August 30.
Reigning Commonwealth Games champion, Chopra, finished fifth in the Rabat (Morocco) leg of the Diamond League series earlier this month, with a best throw of 83.32m.
He collected four Diamond League points from there and made it to the Final along with five other athletes.
Besides Chopra, current world champion Johannes Vetter, Olympic champion Thomas Rohler, 2017 IAAF Diamond League champion Jakub Vadlejch, German champion Andreas Hofmann and Estonian record holder Magnus Kirt have also qualified.
Before Rabat, Chopra has taken part in two other Diamond League Meetings. He finished fourth while collecting five points in Doha on May 4 and sixth, with 3 points, in Eugene (USA) on May 25.
The 20-year-old's first competition saw him finish fourth in the Doha Diamond League with a throw of 87.43 metres.
The 14-leg Diamond League Meetings are prestigious events competed among elite athletes of the world. The top eight finishers in each leg get prize money. The eighth-place finisher gets $ 1000 while the winner pockets $ 10,000.
For the Diamond League Final in Zurich and Brussels, the prize money has been enhanced with the eighth-place finisher getting $ 2,000 and the winner pocketing $ 50,000.
US blocks IOC request to send sports equipment to North Korea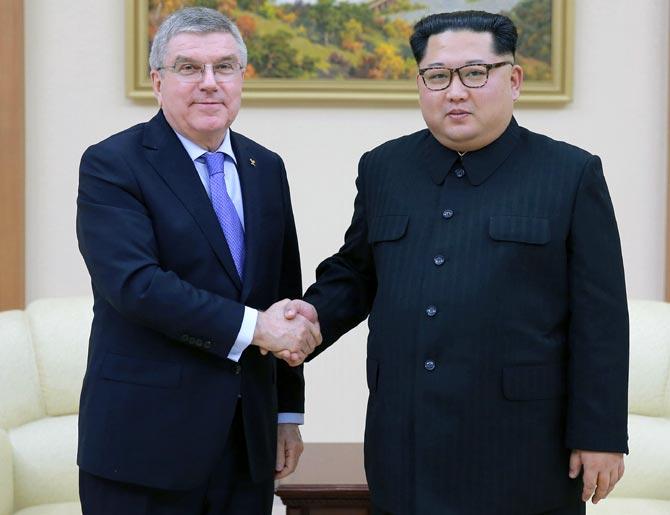 The United States has blocked a request by the International Olympic Committee (IOC) to transfer sports equipment to North Korea so its athletes can prepare, qualify and participate in the Olympic Games, United Nations diplomats said on Thursday.

IOC President Thomas Bach asked the UN Security Council North Korea sanctions committee, in a July 3 letter, for an exemption to allow the transfer. The United States on Wednesday told the committee, which operates by consensus, it objected.
A US official declined to comment on confidential committee deliberations, but added: "We remain upbeat about the prospects of denuclearisation of North Korea, but it will take full enforcement of sanctions to get us there."

US President Donald Trump and North Korean leader Kim Jong Un met for the first time in Singapore in June and US Secretary of State Mike Pompeo followed up with inconclusive talks with North Korea this month.

After briefing Security Council envoys last week, Pompeo and US Ambassador Nikki Haley warned against loosening sanctions on Pyongyang after Russia and China suggested the council could discuss such a move.

The IOC did not immediately respond to a request for comment on the US objection to transferring sports equipment. Tokyo will host the next Summer Olympics in 2020.

The UN Security Council has unanimously boosted sanctions on North Korea since 2006 in a bid to choke off funding for Pyongyang's nuclear and ballistic missile programs. The council has banned luxury goods, a somewhat grey area although it has said that this includes recreational sports equipment.

Bach said in May that the IOC, at the request of North and South Korea, would support peace talks on the Korean peninsula with sports initiatives.

The countries marched under a unified flag at the opening and closing ceremonies of February's Winter Olympics in South Korea's Pyeongchang as tense relations between the countries started to thaw. Bach then visited North Korea in March and met Kim.

Philippines pull out of Asian Games basketball after brawl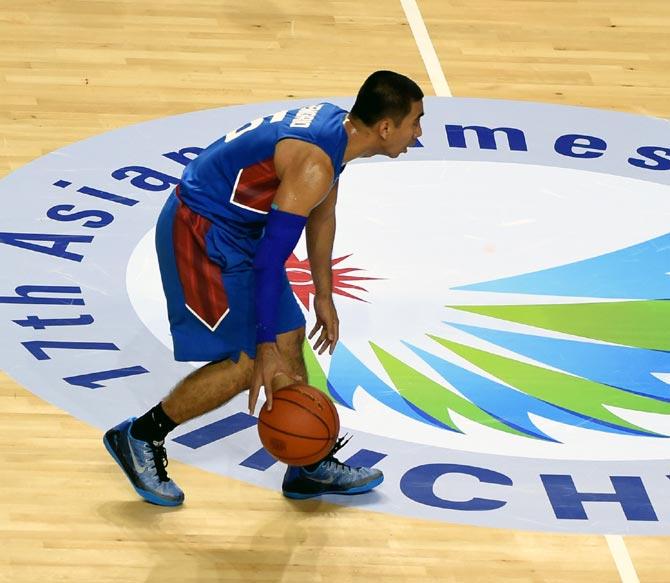 The Philippines have withdrawn from the basketball tournament at the Asian Games with its governing body saying it needed to focus on its appeal against punishment levied on it for the on-court brawl during a World Cup qualifier this month.

Thirteen players from the Australia and Philippines teams, as well as two Filipino coaches, were suspended for their role in the fight during the game in Bulacan on July 2, which was abandoned when the hosts had only one player left on court.

The International Basketball Federation (FIBA) also fined the Samahang Basketbol ng Pilipinas (SBP), which runs basketball in the country, 250,000 Swiss francs ($250,000).

The SBP said in a statement that the national team and governing body needed time to "regroup" and prepare for the process of appealing the FIBA decision.

"We have reached the conclusion that, with the forgoing considered and after consulting with the basketball community, the time and chance to participate in the 2018 Asian Games would not be optimal," it continued.

"We apologize to the Asian Games organizers, to the fans of the Philippine team, and to the Asian basketball community for this withdrawal."

The Philippines, Asian Games bronze medallists in 1998, had been seeded seventh for the 15-team tournament and were drawn in Group B along with Iran, Syria and the United Arab Emirates.

The basketball competition at the Asian Games takes place from August 19 to September 1 in Jakarta.

Murray, Azarenka handed wild cards for Cincinnati Open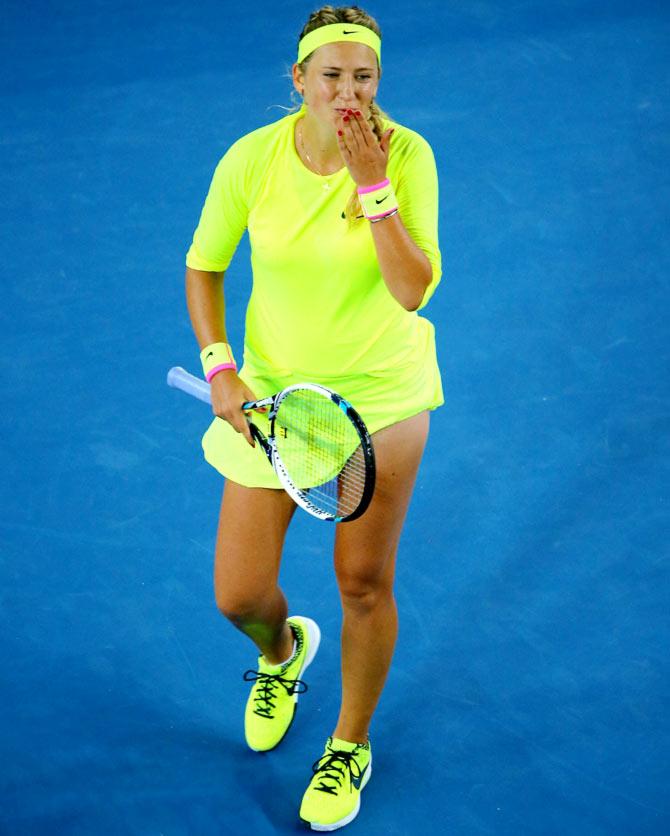 Former world number ones Andy Murray and Victoria Azarenka have been handed wild cards to compete at the Cincinnati Open next month, the tournament's organisers have said.

Murray pulled out of this year's Wimbledon saying his right hip was still not ready for the demands of a Grand Slam. That was after the Scot made a comeback in June at Queen's Club following almost a year out with the injury that required surgery in Australia in January.

Two-times Grand Slam winner Azarenka, who won the Cincinnati Open in 2013, will return to the women's draw for the first time since 2016 as she continues her comeback following a prolonged legal battle over the custody of her son Leo last year.

"The resumes for Vika and Andy really speak for themselves," tournament Director Andre Silva told the organisers' website.

"I think many tennis fans are eager to see each of them back on the court, and we are pleased to offer them both wild cards to play the Western & Southern Open."

A further seven players - three men and four women - will be handed wild cards for the tournament, which begins on Aug. 11, around two weeks before the U.S. open starts on Aug. 27.
Mayer downs Schwartzman to reach Hamburg semis
Two-time champion Leonardo Mayer overpowered his fellow Argentine Diego Schwartzman 6-3, 4-6, 6-3 to reach the semi-finals of the German Tennis Championships.
The decider saw six breaks of serve but it was the 2014 and 2017 winner Mayer who took control to secure a victory in two hours and 14 minutes.
Second seed Schwartzman, who struggled to find his serving rhythm and recorded eight double faults, fell short at the quarter-finals stage in Hamburg for a second consecutive year.
Mayer will next meet Slovakian qualifier Jozef Kovalik, who fended off Brazilian Thiago Monteiro 3-6, 6-3, 6-2 earlier in the day.
Top seed Dominic Thiem's bid for a third claycourt title of the season came to a halt after he suffered a shock 7-6(5), 7-6(7) defeat by Chilean power-hitter Nicolas Jarry.
Young firebrand Jarry's incredible tally of 35 winners came at a cost of 51 unforced errors but it was his ability to claim points under high-pressure situations that proved decisive in two intense tiebreaks.
Jarry, ranked 69 in the world, saved three set points in the second set tiebreak before closing out his first victory over a top-10 opponent.
Sourabh, Mithiun and Kuhoo-Rohan enter semis of Russian Open
Indian shuttlers Sourabh Verma and Mithun Manjunath progressed to the semifinals of the men's singles competition at the USD 75,000 Russian Open BWF Tour Super 100 tournament in Vladivostock, Russia.
Eighth seed Sourabh, who qualified for the Asian games after recovering from injuries, defeated Israel's third seed Misha Zilberman 21-14, 21-16 in 36 minutes.
Mithun also dispatched Malaysia's Satheishtharan Ramachandran 21-18 21-12 in another quarter-final. It will be an all-Indian semifinal as Mithun takes on Sourabh on Saturday.
Second seeded Indian mixed doubles pair of Rohan Kapoor and Kuhoo Garg also entered the semifinals after brushing aside local hopes Andrej Loginov and Liliia Abibulaeva 21-13, 21-9.
They will face Malaysian combo of Chen Tang Jie and Yen Wei Peck tomorrow. The Malaysian combo had defeated third seeded Indian pair of Saurabh Sharma and Anoushka Parikh 21-15, 21-8 in under 30 minutes.
Indian women's compound archery team creates history ahead of Asian Games
The Indian women's compound archery team created history by scaling to the top of the world rankings in the recently published chart, a development which is bound to give a big boost ahead of next month's Asian Games in Indonesia.
With their twin silver medal winning effort in the Antalya and Berlin World Cups, the Indian women's compound team lead the chart with 342.6 points, six points ahead of second-placed Chinese Taipei.
Jyothi Surekha Vennam and Muskan Kirar are two regulars in the women's team in both the World Cup stages, while Divya Dhayal (Antalya) and Trisha Deb (Berlin) were the third members.
This is a first for the women's compound team while women's recurve archer Deepika Kumari had been a former world number one in the past.
Deepika and Abhishek Verma are the only Indians in top 10 in the individual categories, both enjoying the seventh position in the recurve and compound sections respectively.