Summary of sports events and persons who made news on Friday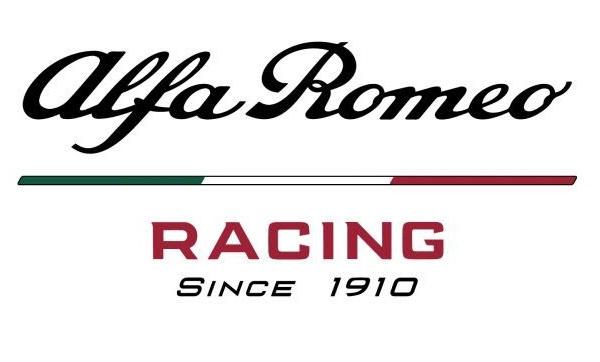 The Sauber name will disappear from the Formula One grid this season after the Swiss-based team announced on Friday it had been renamed Alfa Romeo Racing as part of an extended sponsorship deal.
The team, who finished eighth out of 10 in the constructors' championship last year, will remain under the same independent ownership and management with Frenchman Frederic Vasseur as principal.
Sauber made their Formula One debut as a privately-owned team in 1993, taking their sole victory at the 2008 Canadian Grand Prix while racing as BMW's factory team.
They have been partnered by Fiat Chrysler brand Alfa Romeo since last year.
The team use the same engines as Ferrari, with whom they have close ties, and have Finland's 2007 world champion Kimi Raikkonen and Italian Antonio Giovinazzi in an all-new driver lineup for 2019.
Alfa Romeo has a strong heritage in Formula One with the first two world championships in 1950 and 1951 won by Italian Giuseppe "Nino" Farina and Argentine Juan Manuel Fangio in cars carrying the four-leaf clover emblem.
Ferrari's late founder Enzo also started out racing and managing a team for Alfa Romeo, before setting up on his own in the late 1930s.
Founded in 1910, Alfa Romeo supplied Formula One engines in the 1960s and 1970s and returned as a constructor in 1979 before again withdrawing at the end of 1985.
Saudi International: Bhullar makes cut, Shubhankar misses
Gaganjeet Bhullar waged a terrific battle to make the cut while the talented Shubhankar Sharma had a forgettable week at the inaugural Saudi International.
Ruing a bunch of missed putts at the new Royal Greens Golf Club, where the greens have been rather bumpy and grainy, Bhullar had five bogeys and one birdie in his first nine after starting from the tenth.
He was two-over and outside the cutline but three birdies on back nine kept him for the weekend at Tied-58th.
For Sharma, the dismal rounds of 77 and 73 became his undoing as he bowed alongside another Indian Reyhan Thomas (67 and 77) was also shown exit door.
A tenth tee starter Bhullar's 72 had two contrasting stretches. The first between the 13th and 18th when he dropped four shots in six holes to turn in four-over. He turned his fortunes over on the front nine, his second nine, with birdies on second, fourth and fifth, but dropped a shot in between on third.
Bhullar said: "I hit the ball beautifully, but just didn't get the putts to fall. It was not the 10-12 footers that were a problem, because they somehow seemed to their find way in after a turn or two, but it was the shorter four and five-footers that were a hassle. They would just veer off after looking to be on the way in."
He added:"Having just made it to the weekend, a couple of good rounds should help in moving up."
Sharma on his part said:"I thought a fast start might give me some chance, but it was not to be. I did hit well at times, but by and large nothing went right."
There was a lot of drama around the top-three. As World No. 3 Dustin Johnson (68-61) crushed the course with a 61 to take sole lead at 11-under, world No 1 Justin Rose (70-72) crashed out while No. 2 Brooks Koepka (69-70) flirted with danger and even found his ball under a rock in the wasteland once. He finally squeezed in to live another two days.
Johnson was two clear of South African Zander Lombard (65-67) and Li Haotong (65-67). Fabrizio Zanotti (67-66) and Scott Hend, who had two holes to play were tied for fourth at seven-under.
Michelle Catherina posts win over Uuriintuya
India's P Michelle Catherina and Olga Babiy of Ukraine caught up with overnight leader Divya Deshmukh with hard fought wins in the seventh round against Guliskhan Nakhbayeva of Kazakshtan in the Velammal-AICF WGM round-robin chess tournament in Chennai.
India's Woman international master Deshmukh (5 points) was held to a draw by Guliskhan Nakhbayeva of Kazakshtan, The result enabled Chennai's Catherina and Babiy draw level on the points table with Deshmukh, with wins over Uuriintuya Uurtsaikh (Mongolia) and Chandreyee Hajra respectively.
The Divya-Nakhbayeva game saw the Kazakh player capitalise on an error on the 50th move to force a draw.
Catherina put it across Uuriintuya to join her compatriot Deshmukh and Babiy at the top.
Babiy defeated tail-ender Chandreyee Hajra in a Sicilian game after 52 moves.
With four rounds to go, Deshmukh and Catherina stand a good chance to achieve Woman Grand Master norms.
Results: Round 7 (Indians unless specified): Aakanksha Hagawane (4) drew with Osmak Iulija (Ukr) 4.5, Chandreyee Hajra (1.5) lost to Olga Babiy (Ukr) 5, Michelle Catherina (5) bt Uuriintuya Uurtsaikh (Mon) 3. Divya Deshmukh (5) drew with Nakhbayeva Guliskhan (Kaz) 3.5, Saloni Sapae (2.5) drew with Franco Valencia Angela (Col) 1.5, Munguntuul Batkhuyag (Mon) 4.5 beat V Varshini (2).