Fourteen years after they began their romance, Xisca and Rafa continue to set couple goals.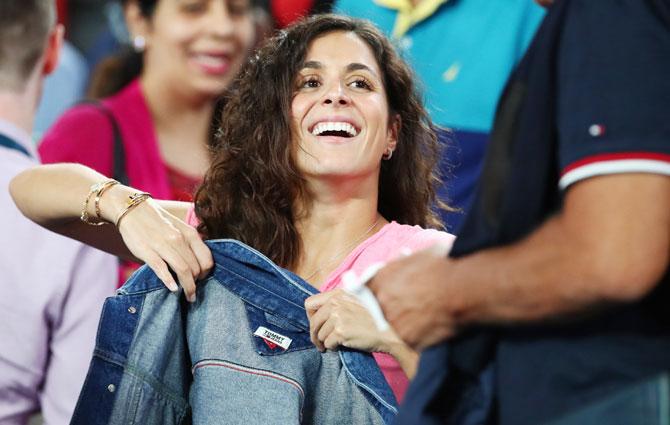 Rafael Nadal is engaged to Maria Francisca Perello, his girlfriend of 14 years, and the two are set to wed in the fall of 2019.
Xisca, as Maria is known, has over the years been spotted at some of Rafa's matches, but is known to shun the spotlight.
Xisca was born on the Spanish island of Majorca on July 7, 1988. After high school she studied for an MBA in London.
MBA in hand, Xisca got her first job at Mapfre, a sports endorsement company, which was then looking after Rafa's promotions after he won his first Grand Slam, the 2005 French Open.
She left the company after colleagues said she had got the job because of her friendship with Nadal.
She then worked for an insurance firm in Majorca before joining the Rafael Nadal Foundation. She serves as projects director at the foundation.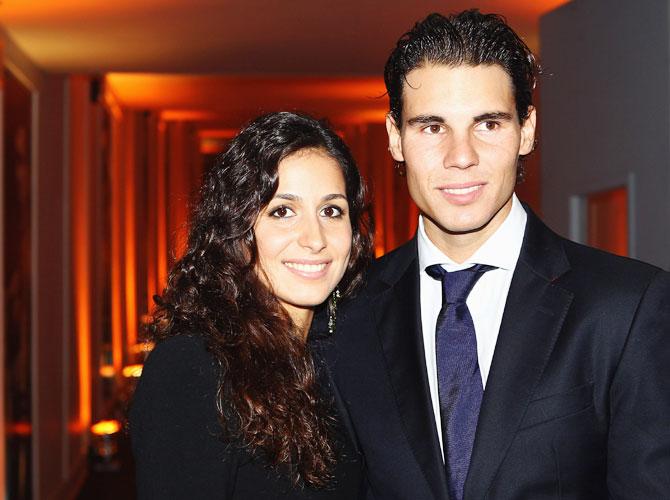 'Even if my family asks me about Rafael, I prefer not to say much. The fact is that I just don't feel comfortable talking about these things, even in private. It is what works for me, and what works for Rafael and me as a couple. We wouldn't have it any other way,' she said in an interview in 2011.
Rafa and Xisca have known each other since school, but only started dating in 2005. It was only after she joined his foundation in 2008 that they began making appearances together and she started attending his matches at major events.
In that rare 2011 interview, Xisca revealed that she chooses not to attend most of Rafa's matches in order to preserve their relationship.
'He needs his space when he is competing, and just the idea of me hanging around and waiting on his needs all day tires me out,' Xisca told The Telegraph.
'It would asphyxiate me. And then he would have to be worrying about me... No. If I followed him everywhere, I think there's a risk we might stop getting along.'
She remembers a time when they were in Paris and he had to go to a dinner hosted by one of his sponsors. 'He asked me if I wanted to go, but I chose not to,' she says. 'I stayed in our hotel.'
'When Rafael got back he said, 'Thank God you didn't come.' The place had been swarming with photographers. For me to have gone would have meant stepping into that celebrity world.'
'It's not a world I want to be part of nor do I think Rafa would have chosen to be with a woman who looked for that in life.'
Fourteen years after they began their romance, Xisca and Rafa continue to set couple goals.