A summary of sports events and persons who made news on Tuesday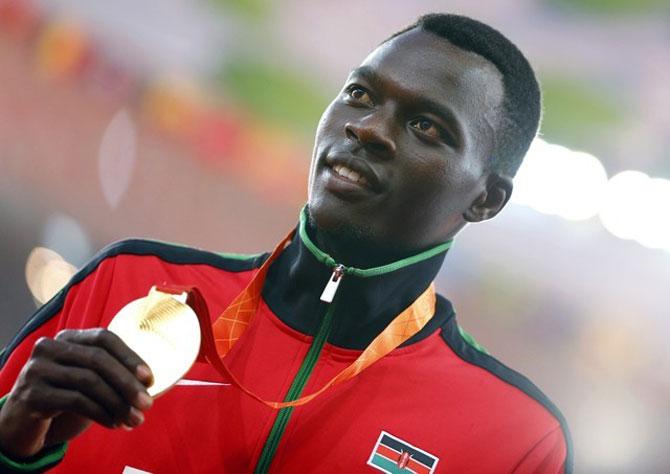 Kenya's former 400m hurdles world champion Nicholas Bett has died in a road accident aged 28, the country's ministry of sports and heritage said on Wednesday.
Bett died in Nandi county, north west Kenya after his car hit bumps and rolled into a ditch. He had returned home from the Africa Championships in Nigeria on Tuesday.
"Former 400m hurdles World Champion Nicholas Bett has died in a road accident... On behalf of the sporting fraternity and @moscakenya I convey my sincerest condolences to his family. Rest in peace," Kenya sports cabinet secretary Rashid Echesa said on Twitter.
The ministry of sports and heritage later retweeted the message from their official handle. Athletics Kenya also confirmed the news.
Bett won the 400m hurdles at the 2015 world championships in Beijing to give Kenya their first gold medal at a distance shorter than 800m.
His twin brother Haron Koech is also a hurdler.
Disappointing start for India at Jr NBA World Championships
In a dismal start for country at the inaugural Junior NBA World Championships, the Indian boys and girls teams lost their respective pool matches on the opening day of the Under-13 and Under-14 basketball tournament, in Orlando.
The Indian girls, representing the city of Bengaluru, were hammered 11-57 and 28-75 by Asia Pacific and Europe respectively in their two pool matches of the international category at the ESPN Wide World of Sports Complex inside the Walt Disney Resort.
The Indian boys from New Delhi fared much better but they also ended up on the losing side in both their pool matches.
The Indian boys lost 34-75 to the combined team from Europe in their first match before succumbing to a 43-80 defeat against the Asia Pacific side later in the day.
The presence of NBA star Brook Lopez and his family, who were there to cheer for the Indians, failed to inspire the Indians as they failed to match their rivals both in terms of quality and physical fitness.
However, the Indians, both the girls and boys, put on display some fast moves and occasional shooting but it was not enough to save them from defeats.
Both the Indian boys and girls teams will take on the combined team from South America respectively in their last pool matches on Thursday.
But the sheer exposure to be part of the global event in basketball's heartland will do a world of good in lifting the confidence of the young Indian cagers.