Summary of sports events and persons who made news on Friday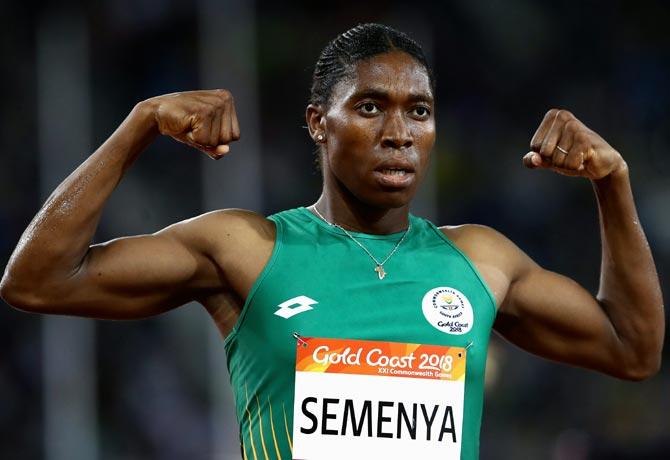 The Court of Arbitration for Sport (CAS) said on Thursday it would postpone its decision on Caster Semenya's appeal hearing against the International Association of Athletics Federations (IAAF) until the end of April.
South African 800-metres double Olympic champion Semenya is seeking to overturn a new set of IAAF regulations that are aimed at lowering the testosterone levels of hyperandrogenic athletes.
The IAAF contend that Semenya and other female athletes that are classed as having differences in sexual development (DSDs) gain an unfair advantage due to their higher testosterone levels, but only in races between 400 and 1,000-metres.
Under its new rules, athletes classed as having DSDs must reduce their blood testosterone level to below five (5) nmol/L for a continuous period of six months before they can compete. They must then maintain it below that level continuously.
CAS have called the hearing "one of the most pivotal CAS cases" that could have a wide reaching consequence not just for the future of athletics, but sport in general.
The body had been expected to announce its decision on March 26, six months prior to the World Championships in Doha.
It said on Thursday that since the Feb. 18-22 hearing, the parties have filed additional submissions and materials. No specific date for the decision has been set.
The IAAF said that, given the delay, it would alter the six-month rule for the world championships in Qatar in September and introduce a "special transitional period" so that affected athletes could still compete.
"The IAAF has decided that the delay should not prejudice the affected athletes," it said in a statement.
It added that, assuming its new regulations were upheld, affected athletes who comply with the new limit from one week after the final CAS decision until the start of the world championships in September would be allowed to take part.
Russian race walker to be stripped of medals over doping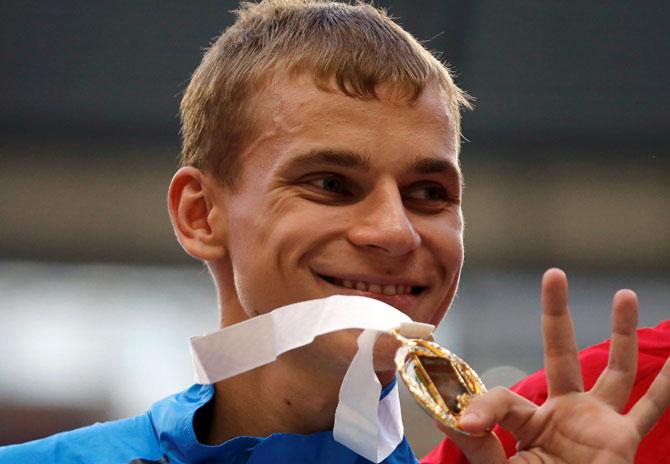 Russian race walker Aleksandr Ivanov has been disqualified for three years for doping and is set to be stripped of his gold medal at the 2013 world championships in Moscow, the Russian athletics federation said on Friday.

Ivanov will lose all the medals he won between June 2012 and August 2014, the federation said. He is disqualified for a three-year period that began on May 2, 2017, the date of his earlier suspension, it said.

Ivanov, whose blood contained abnormalities, according to the federation -- won gold in the 20km race walk at the IAAF World Championships in 2013, beating China's Ding Cheng and Spain's Miguel Angel Lopez.

Russia's athletics federation has been suspended since a 2015 report commissioned by the World Anti-Doping Agency (WADA) found evidence of state-sponsored doping in the sport.

The IAAF global athletics ruling body has still authorised some Russians, including 2015 world champion hurdler Sergey Shubenkov, to compete as neutrals after having demonstrated they are competing in a doping-free environment.
Jamaica's Campbell had 'died' after collapse in New York
Jamaican distance runner Kemoy Campbell, who collapsed during the men's 3,000m at last month's Millrose Games, was told by doctors he had "died" on the track, the 28-year-old said.
Campbell, who collapsed while acting as a pacesetter, was given medical treatment on site and later taken by a stretcher for further treatment. He spent 17 days in a hospital.
"I have no recollection of it. The doctors said my heart stopped and I basically died. It was a scary moment for me," Campbell, who underwent surgery to implant an internal defibrillator, told the BBC.
"When I woke up it was Monday morning (two days after the race) and I was in hospital. I didn't know where I was and how I got there. It was scary to know I missed almost a whole two days and couldn't recall what happened."
Campbell said that his doctors have not been able to diagnose his condition after weeks of testing but he is determined to return to the track.
"In my mind I should be back on the track. Doctors say I should take some time off then do some tests, then maybe I can start slowly and build back up. If I can't, it'll be the end of my career," Campbell added.
Aus PM slams social media 'grubs' after Aussie Rules player abused
Australia's prime minister Scott Morrison has described social media users who posted abusive comments beneath a photograph of Australian Rules player Tayla Harris as "cowardly grubs".
Harris, who plays for Carlton in the Australian Football League Women's (AFLW) competition, was pictured with her leg fully extended as she kicked a goal in a photograph posted online by a broadcaster on Tuesday.
The post was pulled after a rash of comments that Harris described as "repulsive" and "sexual abuse" appeared underneath it, although the broadcaster later put it up again with an apology.
The Prime Minister waded in on Thursday, saying that while social media attacks were nothing new, they did appear to to be disproportionately aimed at women.
Leaning heavily on the Australian vernacular, Morrison utilised the local word for a person indulging in disgusting behaviour to describe the online abusers.
"I think they're grubs," he told reporters in Melbourne. "I think they're cowardly grubs, who need to wake up to themselves.
"They're acting out some kind of hatred in a way that lessens them as people. We should give them no quarter and we should treat them as the grubs they are."
Harris, who also boxes professionally, described the online abusers as "animals" and received backing from around the world on social media.
The 21-year-old Queenslander said on Wednesday she would not be issuing a complaint to police but hoped the widespread coverage of the incident would make abusers think twice.
"I'm fine with people commenting on and critiquing my football ... but it's the comments that are severely inappropriate, comments that my family will read," she said.
"The support that has come from this has been phenomenal. I think that has shut down anyone who would have made a comment ... I hope they'd be thinking 'I've mucked up here' and hopefully they won't do it again."
Harris, listed as an All-Australian in AFLW's inaugural season in 2017, has helped Carlton to the last four of this year's edition. They play Fremantle Dockers in Melbourne on Sunday for a place in the final.