Summary of sports events and persons who made news on Sunday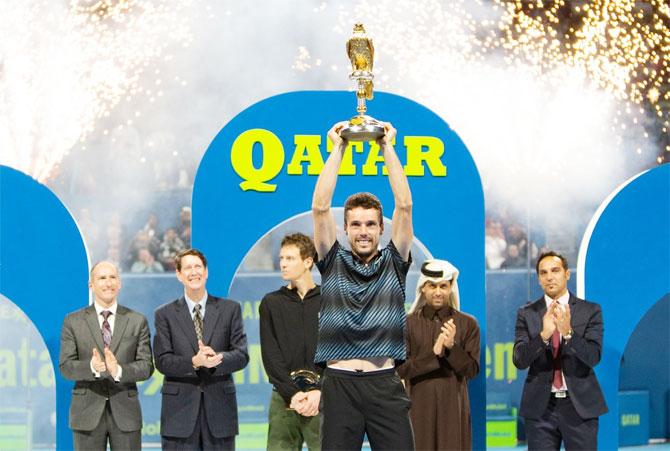 Spain's Roberto Bautista Agut overcame a mid-match scare to overcome Tomas Berdych 6-4, 3-6, 6-3 in the Qatar Open final on Saturday for his ninth career title.
A day after outclassing World No 1 Novak Djokovic in the semi-finals of the season-opening event, Bautista Agut came through another three-setter for his first title in Doha.
The World No 24 saved five out of six break points and converted two of his own in a tight final to see off Berdych, who was seeking his first ATP title since 2016, in a little under two hours.
"It's been a fantastic week for me," Bautista Agut, who endured some nervy moments in the decider, said. "Today it wasn't easy to manage the emotions I had on court."
The 30-year-old will look to carry the momentum forward to the Auckland Classic next week in his final warm-up event before the Australian Open which begins in Melbourne on Jan. 14.
Bautista Agut is looking to avoid another early exit in the season's first Grand Slam, having lost to compatriot Fernando Verdasco in the opening round last year.
Berdych, fighting fit again after a back injury, was pleased with his effort in his first tournament since the Queen's Club championships in London last June.
"Roberto was too good, so well done for the title today, but I am happy for the week," the world number 71 added.
NY Knicks' Kanter says he fears for his life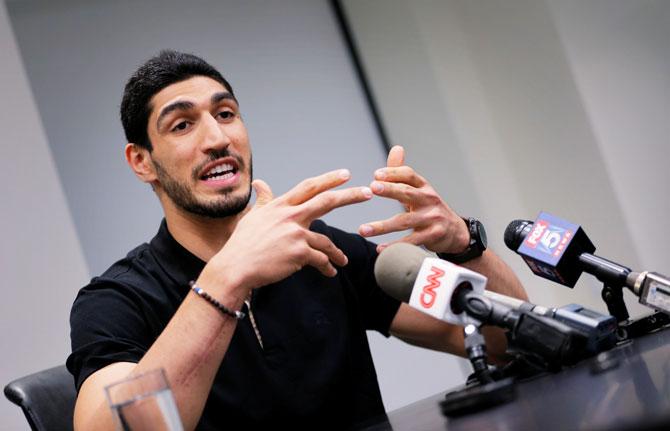 New York Knicks center Enes Kanter says he will not go to London for a game with his NBA team because he fears he could be assassinated for criticising Turkish President Tayyip Erdogan.
Kanter, who is Turkish, expressed his fear after the Knicks' victory over the Los Angeles Lakers on Friday night. A video of his remarks was posted on Twitter.
The Knicks are scheduled to play the Washington Wizards in London on January 17.
"There is a chance I could get killed out there," Kanter, a longtime critic of Erdogan, told reporters.
"It's pretty sad that all the stuff affects my career and basketball because I want to be out there and help my team win."
A Knicks official later said that Kanter was not traveling to London because of a visa issue, the New York Times reported.
Turkey has revoked Kanter's passport, and a Turkish court has declared him a fugitive for his support of US-based Islamic preacher Fethullah Gulen, whom Ankara accuses of orchestrating an attempted coup in July 2016 -- an accusation Gulen denies.
Since the putsch attempt, more than 50,000 people have been jailed in Turkey pending trial and 150,000 state workers including teachers, judges and soldiers have been suspended or dismissed in a crackdown on alleged supporters of Gulen.
The Turkish state-run Anadolu news agency reported in December 2017 that a Turkish prosecutor had asked for Kanter to be jailed for up to four years for insulting Erdogan.
Kanter holds a US green card that allows him to live and work in the country on a permanent basis.