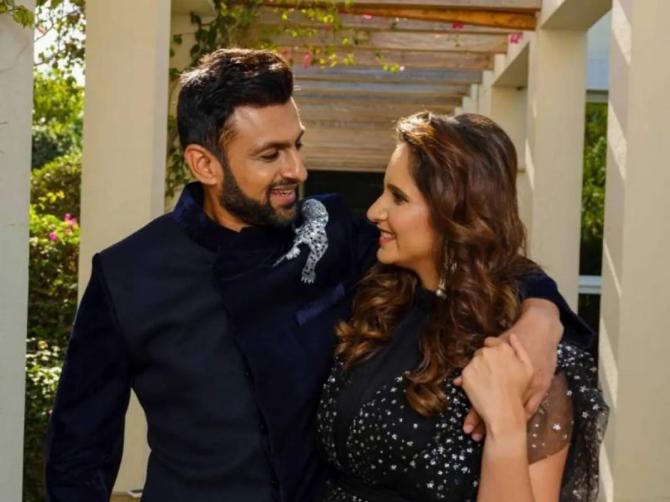 Shoaib Malik, the former Pakistan cricket captain and Indian tennis great Sania Mirza's husband, has finally addressed the speculation that their relationship has soured.
During an appearance on the Geo News programme Score, Malik was asked about the rumours that they had split.
'On Eid I would like to say that had we been together it would have been great. But she has got commitments in IPL. She is doing shows in IPL. That's why we are not together. We share love like always. I miss her a lot, that I can say,' Malik said.
'There are (professional) commitments. But Eid is a day when you miss a lot the people who are close to you.'
Malik said neither he nor Sania heed such rumours, and that is why they don't say anything about it.