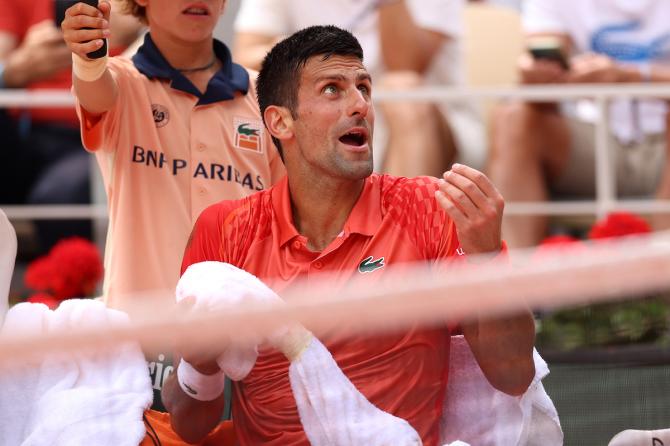 Novak Djokovic complained to the French Open final umpire that he was too quick to start the clock at changeovers in the first set on Sunday.
The Serbian, chasing a record-breaking 23rd men's singles Grand Slam title at Roland Garros, expressed his frustration with Benoit Dumusois after losing a game that put his opponent Casper Ruud 6-5 up.
Players have 90 seconds to recover at change of ends every two games.
"You start (the clock), I've not even come to the bench, why are you rushing?" Djokovic asked Dumusois.
"You can wait for us to sit down and call the score (and then start the clock). We're playing one hour and 10 minutes, it's a (possible) five setter in Grand Slam on clay."
See Pix! Djoko engaged in discussion with the umpire: