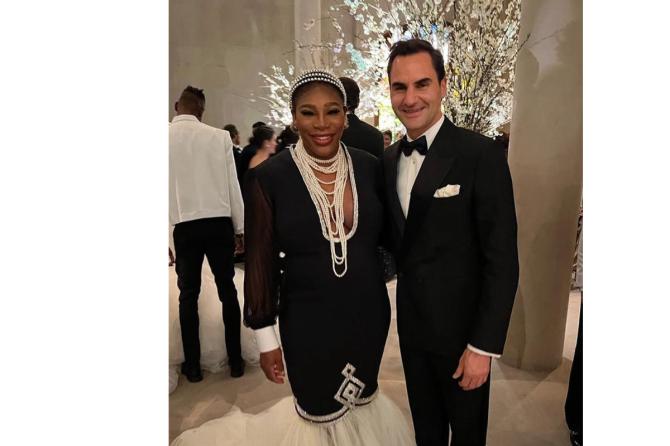 As we, mere mortals, watch in awe as a number of stars from the galaxy of celebrity descend on the Met Gala, it was a reunion of tennis legends at the Metropolitan Museum of Art in New York on Monday night.
Between Roger Federer and Serena Williams, 43 Grand Slam titles were present on the glittering evening at the Met Ball.
Federer, who looked dapper and a sure shot contender to play the next James Bond, caught up with fellow tennis legend, Williams -- in all her pregnant glory!
"I think sports people are becoming more and more fashionable," Federer told Associated Press.
"We're lucky enough to do covers a lot more frequently these days. Before, it was always the models, the beautiful people, not the athletes.
"Life has been so intertwined between sport and fashion for the past few years, so it's nice to step out on a type of red carpet like this," he said on the red carpet.
Federer was chairman of this year's extravaganza.
Both stars and their respective spouses were invitees of old friend and top designer Anna Wintour.