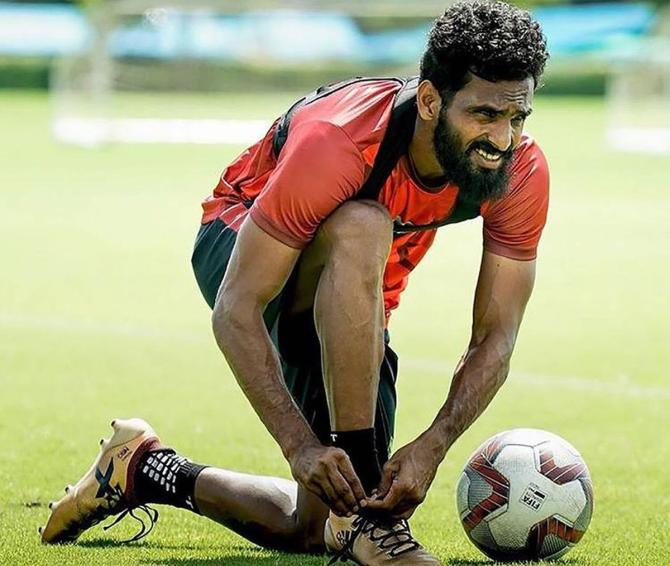 C K Vineeth has enjoyed his share of glory on the soccer pitch, but now the India and East Bengal footballer is taking centre stage for a cause that needs more attention that ever.
#SaveLakshadweep has become a trending topic and, in a series of tweets, Vineeth turned the spotlight on what he calls the 'administrative injustices' being done to inhabitants of the Union Territory.
Vineeth tweeted about how Praful Patel, who took charge as Lakshadweep's administrator in December, has introduced a series of policies which are incompatible with the largely Muslim population in the UT.
'Does anyone really know about everything that's going on in Lakshadweep now? The little island off the coast is one of the most beautiful places I have been to, but administrative injustices have served the citizens a taste of bad fortune. A thread. #SaveLakshadweep
'Ever since the sudden death of Dineshwar Sharma, the former Administrator of Lakshadweep, and the Modi Government's appointment of Praful Khoda Patel as his successor, it has been one problem after another for the people of Lakshadweep,' Vineeth tweeted.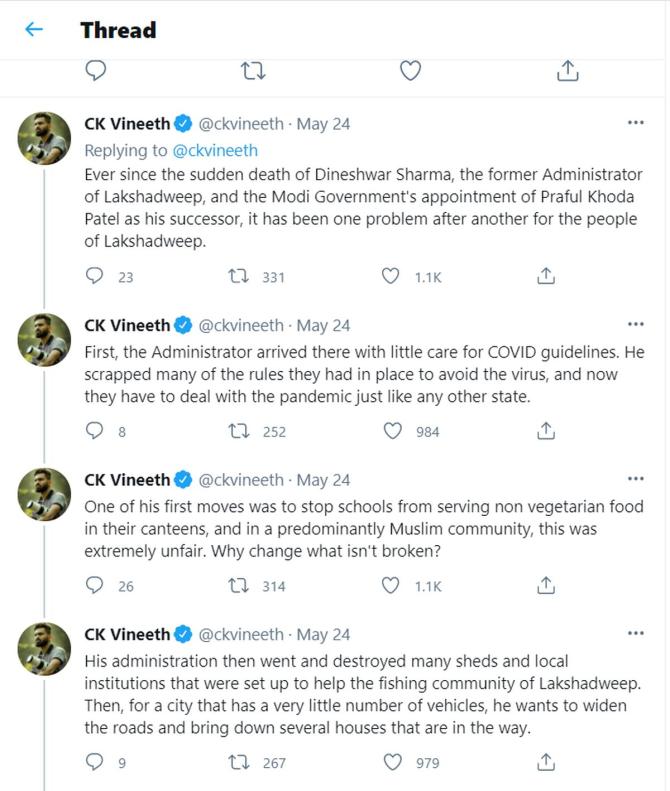 'What are we going to do about this? Do we turn a blind eye? Or do we step back and take notice. Of all the places I've traveled to, Lakshadweep has some of the nicest people I've met. They do not deserve this'.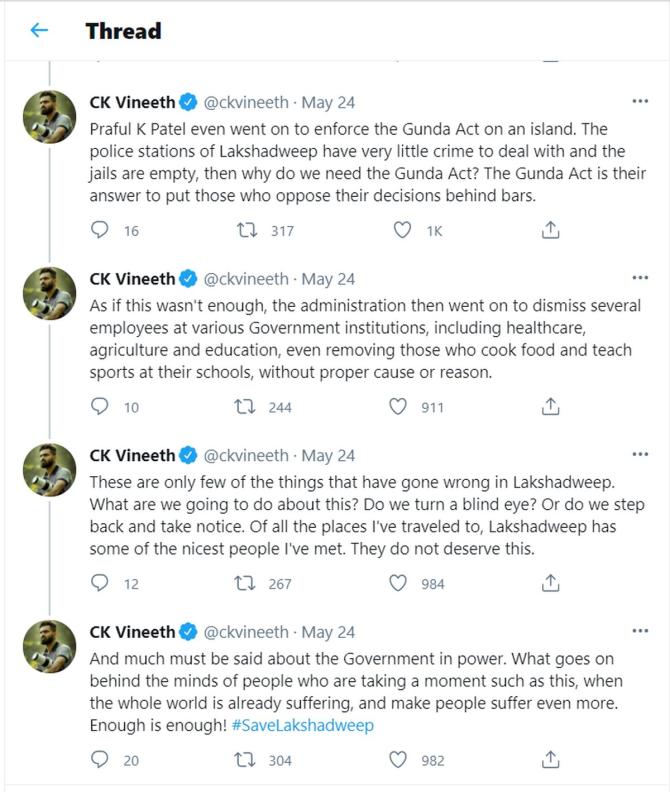 Last year, Vineeth had helped residents in his hometown Kannur in Kerala, by joining a government helpline centre for COVID relief.