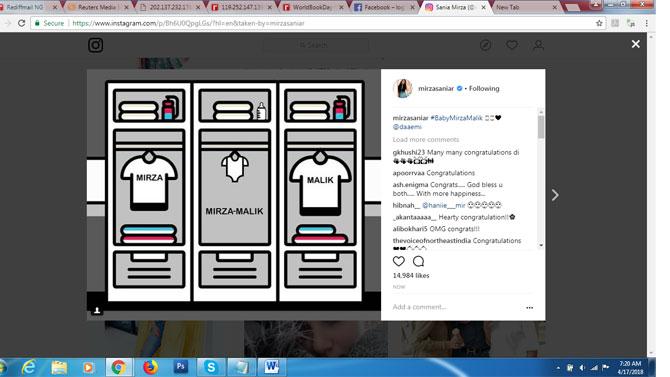 A stork is on the way for sporting couple Sania Mirza and Shoaib Malik.
India tennis doubles ace Sania presented a big hint on her Instagram page with the words #BabyMirzaMalik <3 and a cutesy picture --a design depicting a locker room with three cabinets with the names 'Mirza', 'Malik' and 'Mirza-Malik' inscribed on them.
Sania's Instagram was flooded with congratulatory messages from fans as well as former players, including Australian Mark Philippoussis.
Sania's father and coach Imran confirmed the news to PTI.
"Yes, it's true," Imran told PTI, adding that the baby is due in October.
Indian tennis star Sania married Pakistan cricketer Shoaib in 2010.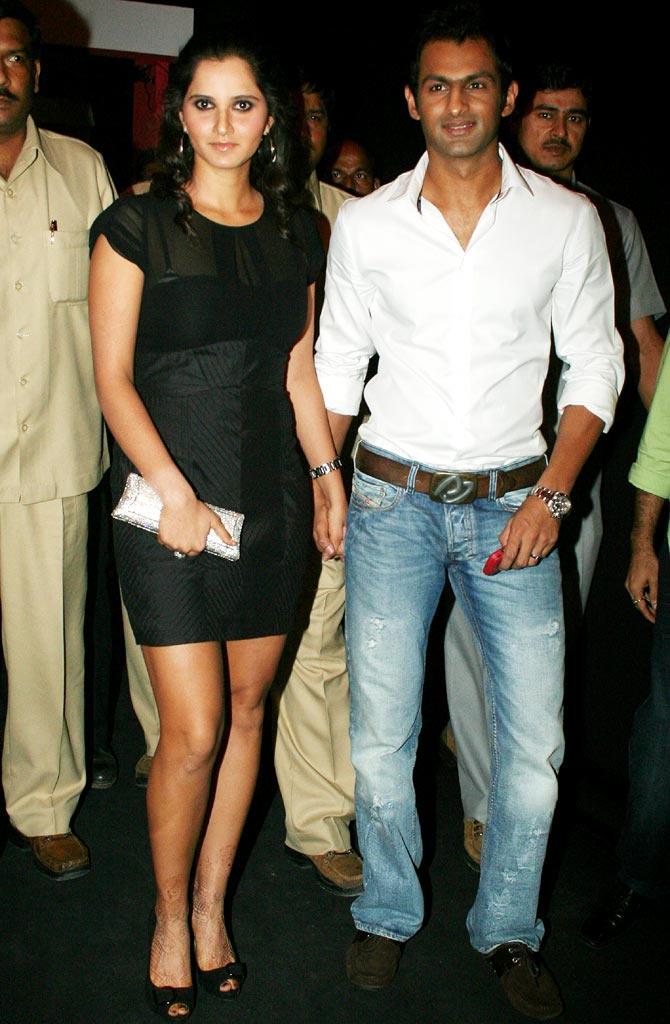 Sania is currently on the sidelines and hasn't played tennis in a while, recuperating from knee injury.
Earlier this month the 31-year-old had spoken about naming her child 'Mirza Malik'
"Today, I will tell you a secret. My husband and I have spoken about it and we have decided that whenever we have a child, the child will have Mirza Malik as a surname and not just Malik. So that's where we stand as a family including my husband. He actually wants a daughter," Sania said during a panel discussion on 'Gender Bias' at the 'Goa Fest 2018'.