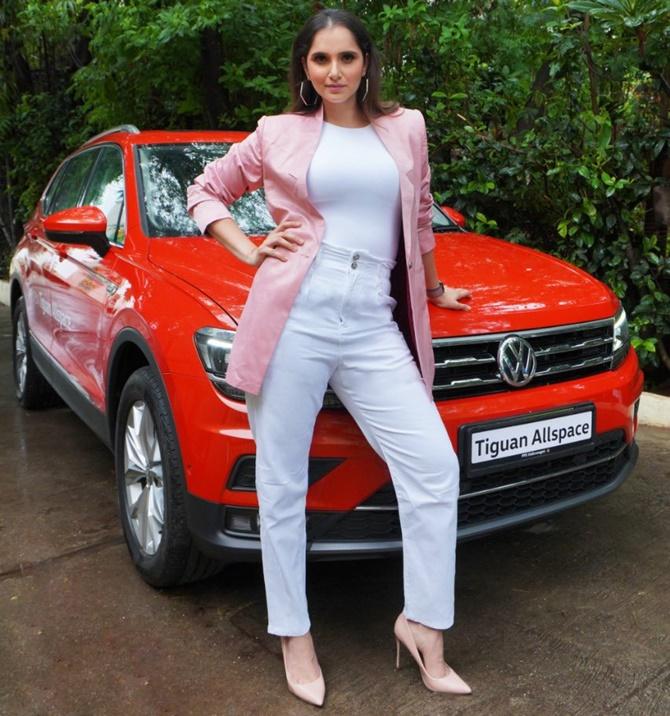 Is Sania Mirza planning a post-tennis career in fashion?
After looking gorgeous last week (do check out the link alongside), the former doubles world No 1 shared a pic with a swank automobile.
Sorry Sania -- turned out as you are in a pink blazer, matching heels, hoop earrings, high waisted white pant and tee -- we didn't even notice the jalopy!
'Look at this beauty by @volkswagenindia. Love the vibrant colour & elegant design of the spacious #TiguanAllSpace. Got a chance to experience this stylish #SUVW today and I'm impressed,' the six-time Grand Slam champ says in what appears to be an influencer post.
Dunno about the vehicle, Sania, but we are very impressed by your on point fashion avatar.