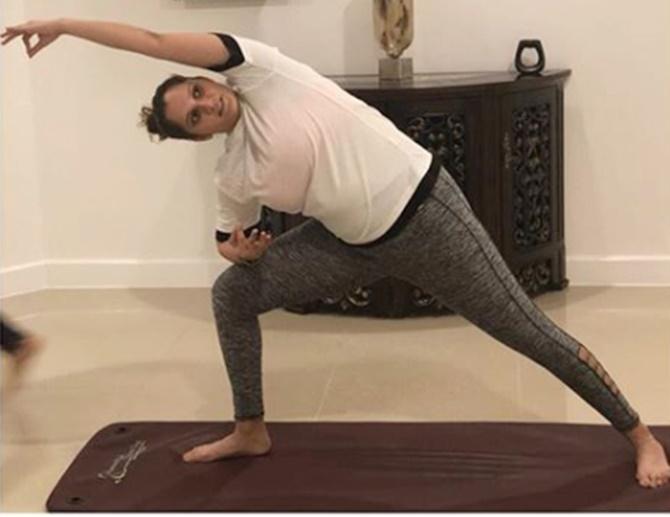 Pregnancy was once a thing where stars went into hiding for months.
These days, star moms-to-be are staying fit and show how it is done.
On Instagram, tennis star Sania Mirza's sister, Anam showed off her working out.
She wrote, "Super Api, Super Mom-to-be , Super Woman!!! #fitnessandhow."
So, heads up, new moms and moms-to-be.