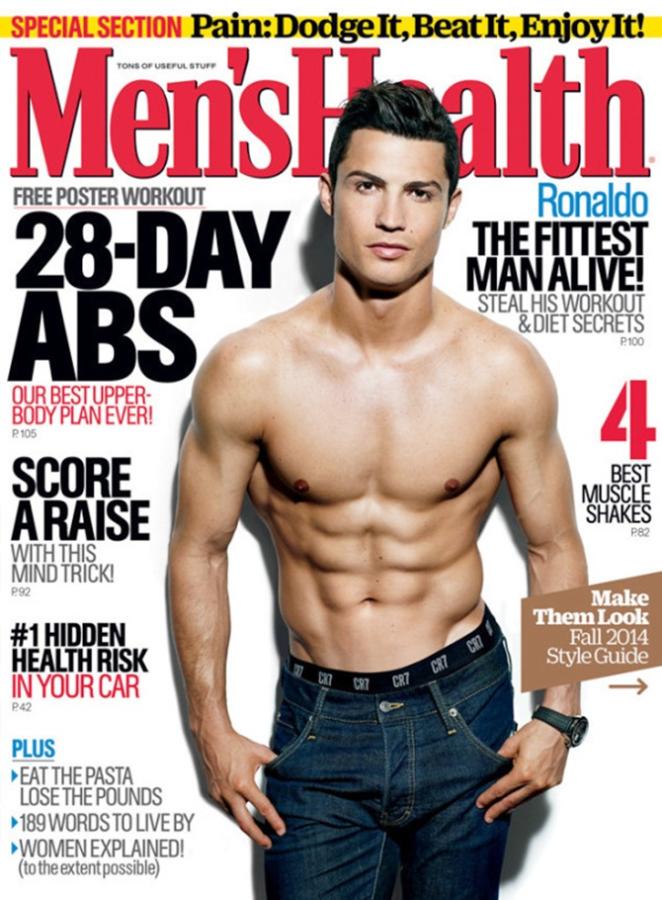 Cristiano Ronaldo. Photograph: COurtesy: Men's Health
Portugal football team captain Cristiano Ronaldo has been voted as the No 1 footballer in the world overtaking Argentina skipper Lionel Messi for the top spot.
The Guardian reportedly revealed it's top 100 footballers' list in the world 2014 in its entirety and the battle for the top spot was once again between Ronaldo and Messi.
It turned in Ronaldo's favour as 74 per cent of 73 judges drawn from 28 countries, which included Hernan Crespo, Didi Hamann, Slaven Bilic and Gilberto Silva among the expert panel, voted for the Real Madrid star.
Ronaldo emerged as the No 1 footballer of the world being the single dominant figure, a phenomenal influence in the world's champion club team, with 56 goals in 51 matches overall, along with league title, Champions League and Club World Club medals for Real Madrid.
In 2012 Messi was the No 1 pick by a 100 per cent monopoly vote and last year the Argentine won the top spot by a 60 per cent majority.
However, this year the Barcelona forward got just 12 per cent of the vote, despite continuing to perform miracles of incision in La Liga and being enthroned as player of the 2014 World Cup finals, the report added.