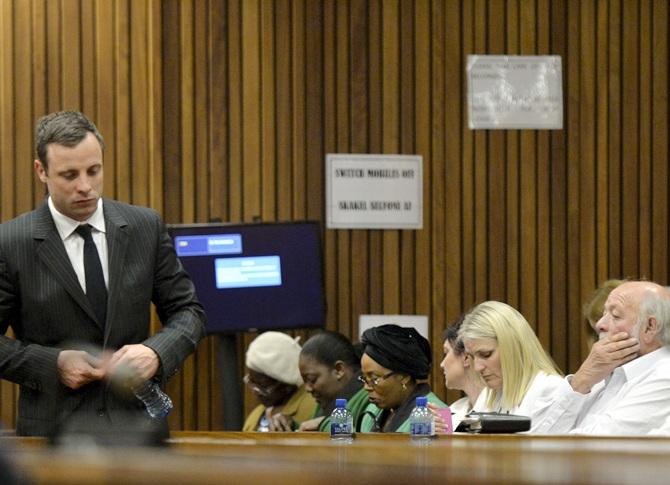 Image: Oscar Pistorius walks past Reeva Steenkamp's parents in the Pretoria High Court. Photograph: Herman Verwey - Pool/Foto24/Gallo Images/Getty Images
Paralympic runner Oscar Pistorius' late girlfriend Reeva Steenkamp's parents said in an interview after the verdict of their daughter's murder case that they would only come to terms with their tragic loss after talking to Pistorius face to face.
Reeva Steenkamp's mother June Steenkamp said that she might have vocalised her forgiveness for Oscar Pistorius, reported the BBC.
She also said that there would never be a closure for this and that they were only left with the option of moving on.
The father wants an opportunity to question the athlete himself soon. He also said that Pistorius was ready to talk to them some time back but the parents were not ready then.
Pistorius is presently out on bail and will hear his sentence in Pretoria, South Africa on 13 October.
Also Read: