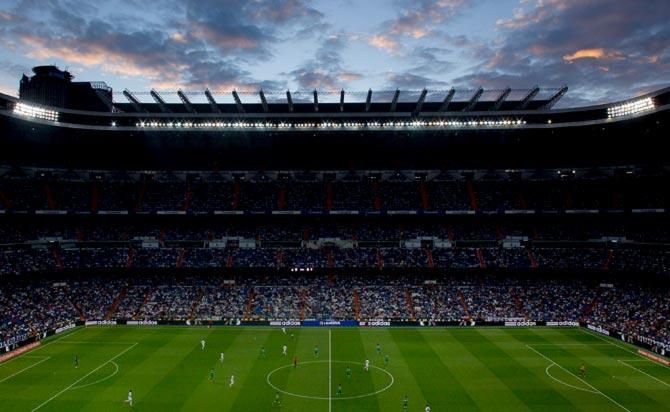 The Santiago Bernabeu stadium in Madrid. Photograph: Gonzalo Arroyo Moreno/Getty Images
Real Madrid agreed a "long-term strategic partnership" with Abu Dhabi fund International Petroleum Investment Co (IPIC) that will strengthen the club's status as the world's richest, and help fund a planned stadium overhaul.

The agreement includes setting up Real museums and expanding their soccer schools around the world, as well as creating content for digital media platforms, IPIC, which is owned by the Abu Dhabi government, said on their website (www.ipic.ae) on Tuesday.

"The commercial arrangements will enable Real Madrid to meet one of its most fundamental future challenges, to convert the (Bernabeu) stadium into the best sporting venue in the world," they added.

Both parties had agreed not to divulge the length or the value of the deal, IPIC said.

Real became the first soccer club to amass annual revenues of more than 500 million euros (635 million US dollars) in the 2011-12 season and president Florentino Perez announced last month that income had surged to 604 million in 2013-14.

The European champions last year agreed a five-year shirt sponsorship deal with Dubai-based airline Emirates that Spanish media reported was worth 30 million euros a season.

Real chose a design led by German architects GMP for the remodelling of the Bernabeu, which was opened in the 1950s and holds just over 80,000 spectators, at an estimated cost of 400 million euros.

The club hopes the work, which would see a striking new roof and exterior added to the current structure and include a hotel and a shopping centre, can be completed by 2017.

However, a Madrid court has thrown the plans into doubt by ruling that a deal between Real and the Madrid council, which would allow land adjacent to the stadium to be incorporated into the project, should be suspended because the European Commission is examining it for possible illegal state aid.

NAMING RIGHTS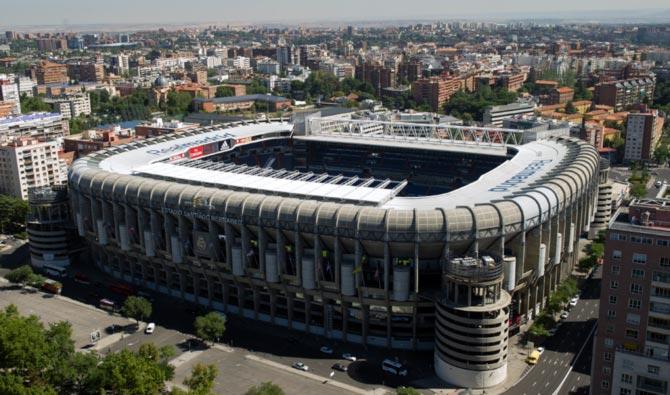 An exterior view of Real Madrid's Santiago Bernabeu stadium. Photograph: Denis Doyle/Getty Images
Spanish media have speculated that IPIC could buy the naming rights for the revamped arena and Perez said the deal announced on Tuesday marked "the start of a long journey and the beginning of a strong partnership".

It "will no doubt prove to be vital for meeting one of our biggest challenges: turning the Santiago Bernabeu stadium into one of the best stadiums in the world, into a unique architectural landmark for the city of Madrid and a symbol of innovation for our country," the construction magnate told a news conference.

"As of today, IPIC will become a key partner that shares our values and will help us promote and strengthen the Real Madrid brand throughout every continent," he added.

"From now on, as one of our most important sponsors, they will be instrumental in carrying out a series of crucial projects for Real Madrid's future."