As fans head toward Flushing Meadows, tennis stars come up with ground-breaking styles to rule the courts.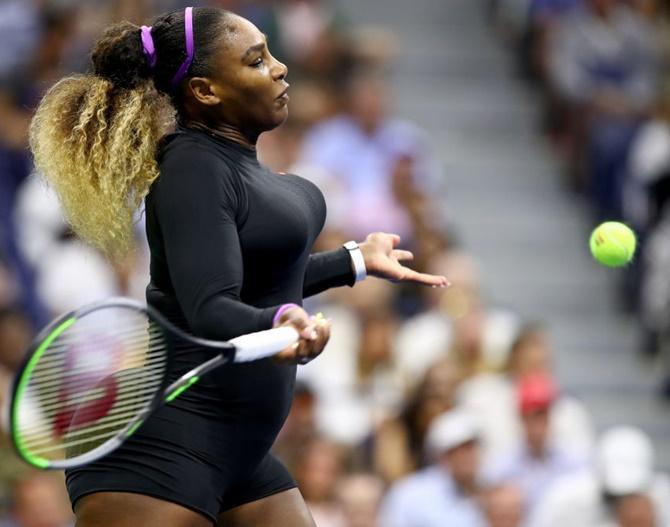 Serena Williams is not only a tennis star; she's also a fashion queen.
The fashion-conscious 23 Grand Slam singles winner wore a personalized Nike shortened black bodysuit during her 6-1, 6-1 first round demolition of old foe Maria Sharapova at the US Open. As expected, it quickly became a hit among fans.
It seemed inspired from the 'catsuit' she wore at the French Open in 2018
Her outfit could be considered daring... and she pulled it off in style.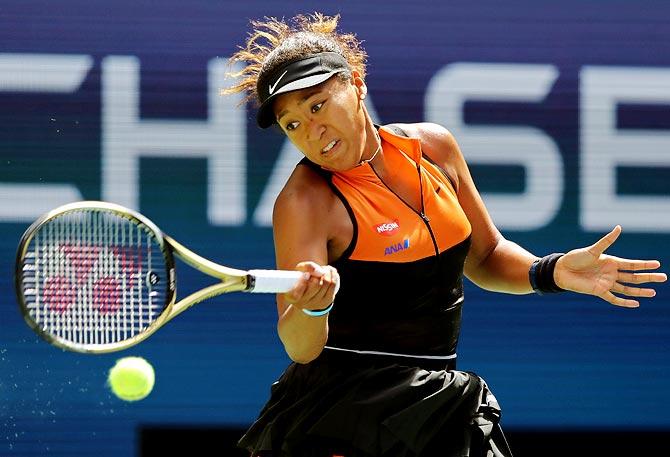 Naomi Osaka returned to the place of her first Grand Slam triumph in a custom Nike body-hugging top and bi-layer pleated skirt.
Nike players were mostly seen attired in purple separates influenced from the essence of New York City.
Simona Halep's outfit was all about celebrating the streets of the city.
Despite her ouster, we highlight Maria Sharapova's US Open dress; it was so elegant that it could be worn on special occasions.
The outfit had a defined waist, as the fabric is gathered for a fitted look inspired by dresses worn in New York's posh club, the historic Studio 54.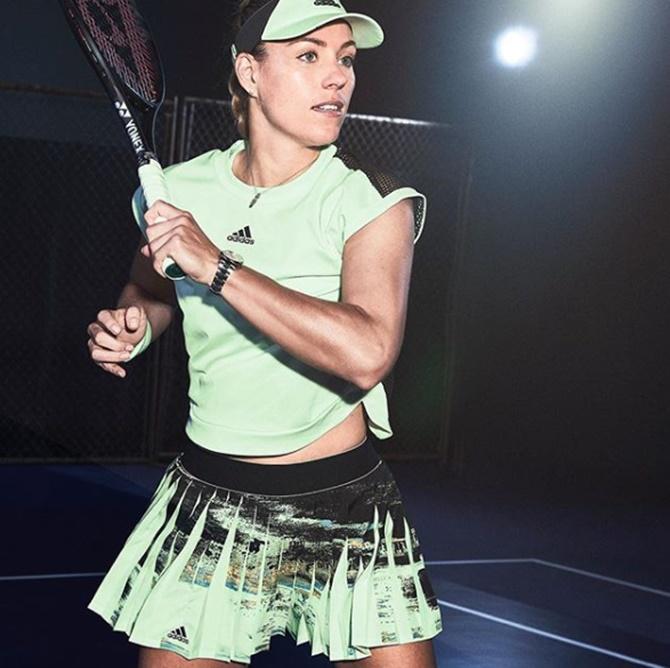 Angelique Kerber's pleated adidas skirt and top was made up of vibrant neon greens and blacks, featuring the skyscrapers of New York.
The German three-time major champion paired it with a top that had an open elongated mesh back that exposed a coordinating sports bra.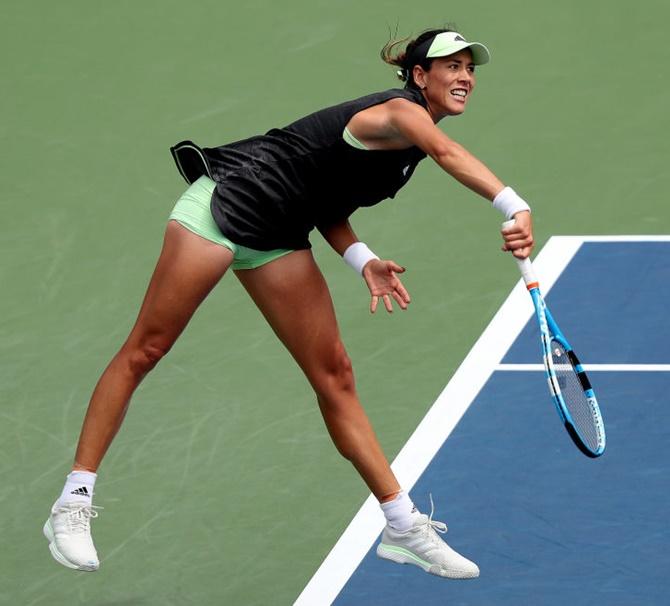 Garbine Muguruza's climalite-equipped Adidas outfit is a 3-in-1 piece with a glow green sports bra and shortie included.
The black fabric features an NYC-inspired pattern.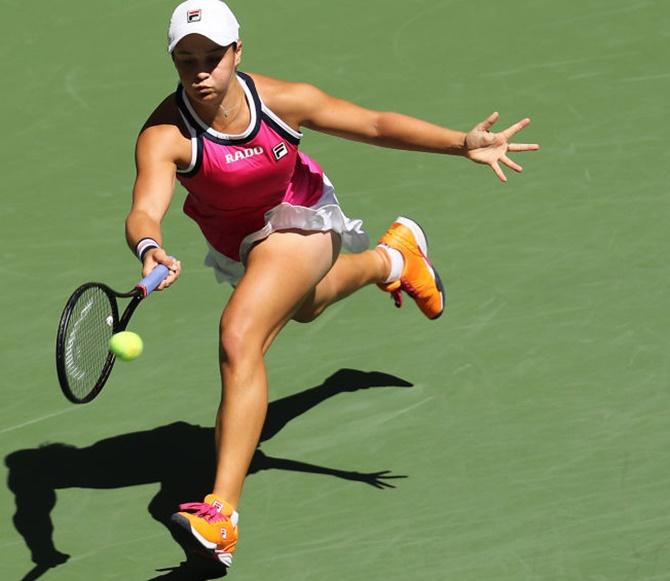 Ashleigh Barty sported Fila's collection that combines pops of fuchsia purple and orange peel, offset by traditional navy.
To complete her look, Barty coverd up with the navy blue Jacket. With those popping colors, she'll be hard to miss.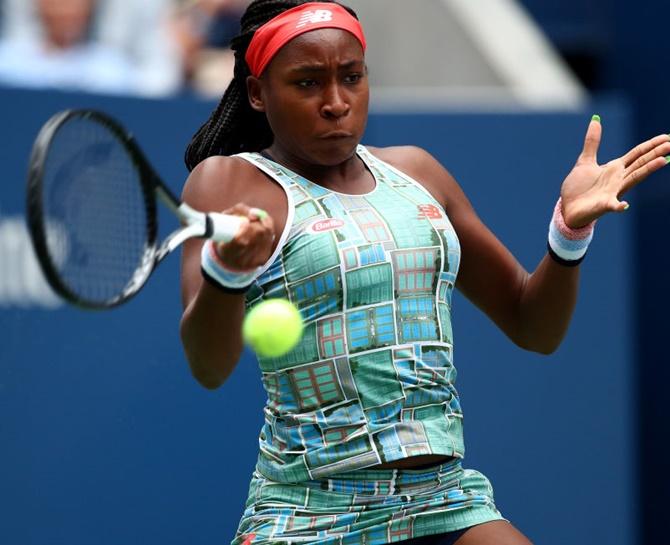 Cori Gauff's Wimbledon debut was the talk of the tennis town.
With a wild card into the US Open, she walked in with a women's printed rally court tennis tank and skirt. Both feature an aerial view of New York City's tennis courts.