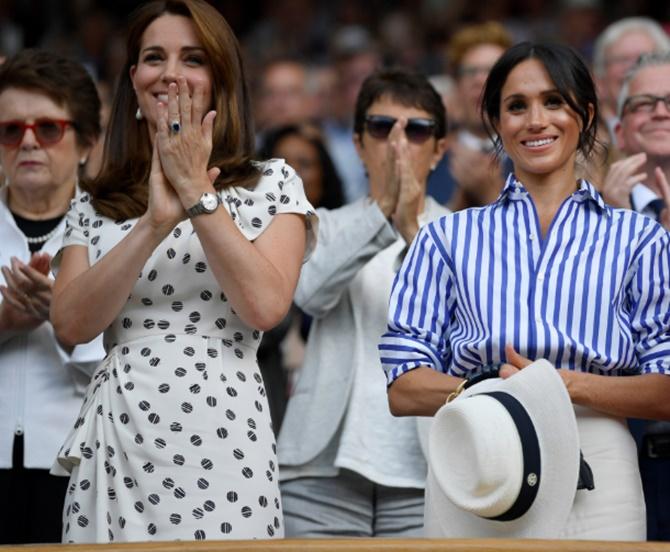 Serena Williams came up short against Angelique Kerber at Wimbledon.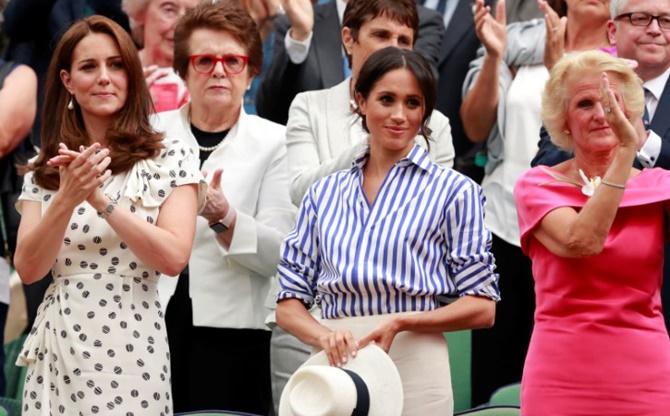 But all was not gloomy as Meghan Markle and Kate Middleton were spotted chatting and giggled as they took center stage at the match.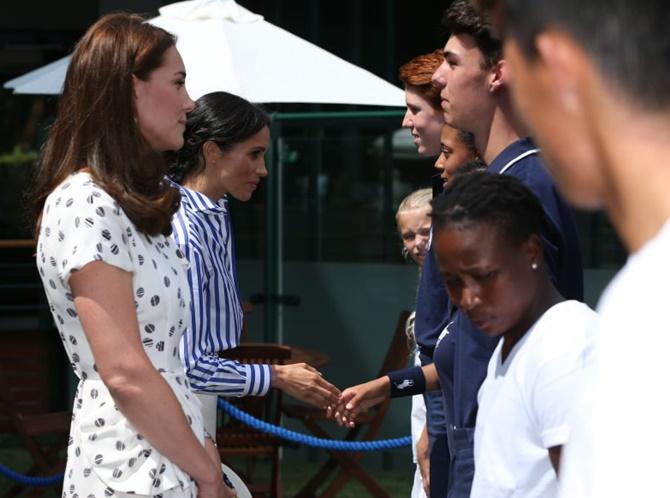 It was their first public engagement together without their husbands.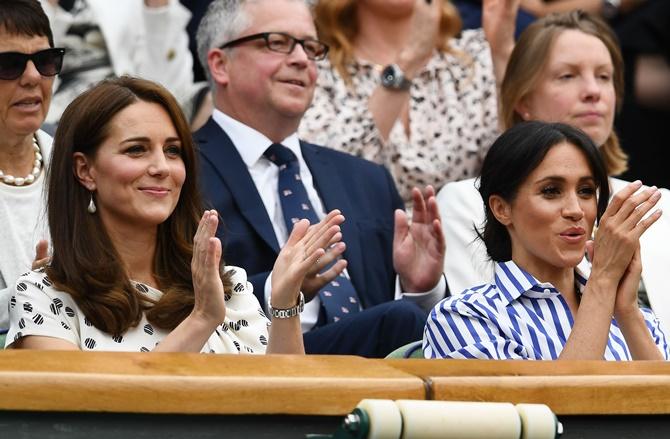 Both the Duchesses looked elegant. Meghan sported a loose-fitted blue and white-striped shirt with wide-legged, high-waisted white pants and Kate opted for an elegant white dress with ruffle detail.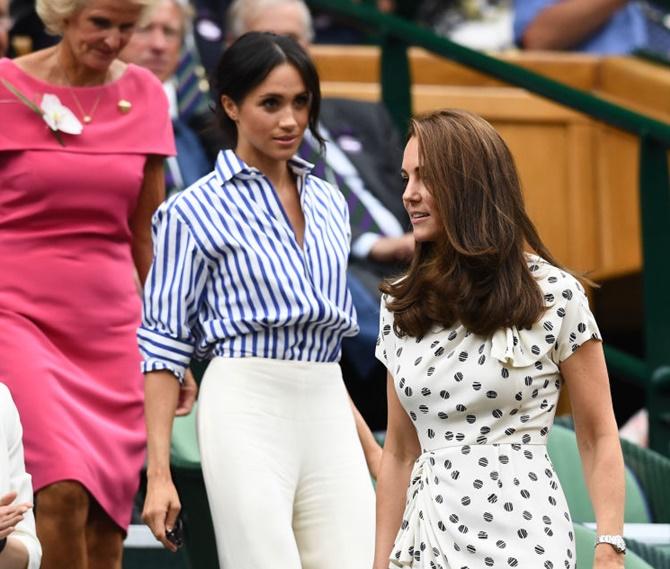 A guest at Prince Harry and Meghan's lavish nuptials in May, Serena and Meghan, also 36, are thick friends.
Kate is an avid tennis fan who regularly attends Wimbledon with William and her sister Pippa Middleton.