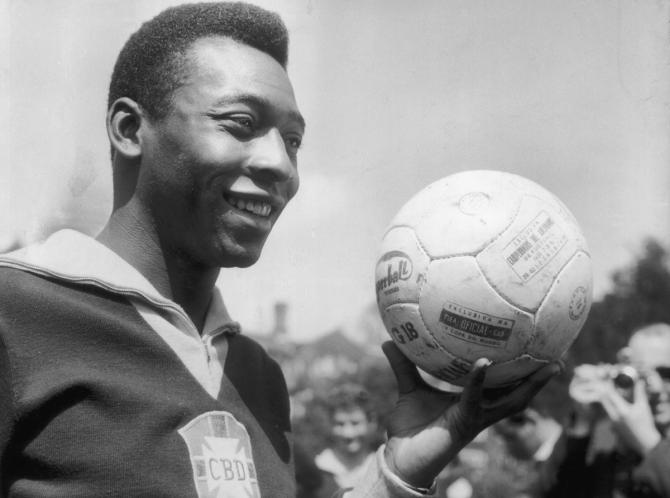 Brazilian football great Pele celebrated his 80th birthday confined to his home in Brazil because of the pandemic. The man with 'golden feet' told his fans he was happy and healthy and pleased to be reaching the landmark with his lucid mental state.
In his career, Pele played in four World Championships, three of which he brought home. He scored 12 goals in 14 World Cup matches. He ended his illustrious career with 1,283 goals.
Here's what you must know about the youngest scorer, youngest hat-trick scorer, youngest final player and youngest final scorer in World Cup history.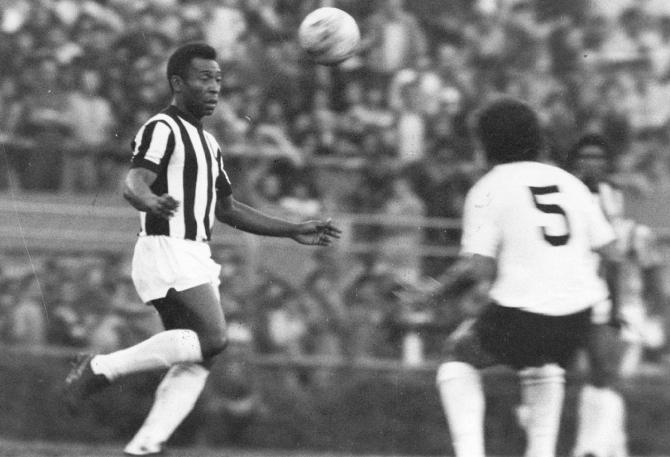 Pele was named after American inventor Thomas Edison -- His real name is Edson Arantes do Nascimento.
- Was born on October 23, 1940, into a poor family; as a young boy, he helped alleviate the family's financials woes by cleaning shoes at the local train station.
- In Brazil he is fondly called 'Pérola Negra' or Black Pearl.
- Pele's first football team was formed with a bunch of friends from his neighbourhood. They called themselves 'The Shoeless Ones'. His legend began by playing football in the streets, using a stocking stuffed with rags and paper as a ball.
- He was signed by Santos when he was 15 and scored four goals on his league debut in a match against FC Corinthians on 7 September, 1956.
- Noted English football writer Geoffrey Green once declared: 'Di Stefano was manufactured on earth, Pele was made in heaven.'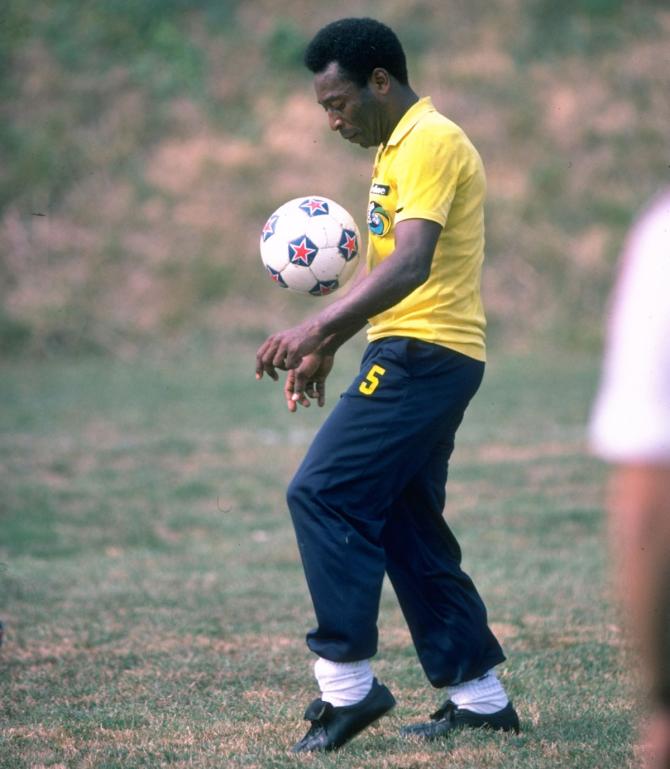 His first World Cup goal came against Wales in the 1958 quarter-final. Brazil won 1-0.
- The youngest ever winner of a World Cup, he also scored twice in the 1958 final against home side Sweden.
- In 1967, a 48-hour ceasefire was declared in Nigeria so that Federal and Rebel troops could watch Pele play on a visit to the war-torn nation.
- When he met Pope Paul VI, the Pontiff reportedly said, 'Don't be nervous my son. I am more nervous than you. I have been waiting to meet Pele personally for a long time.'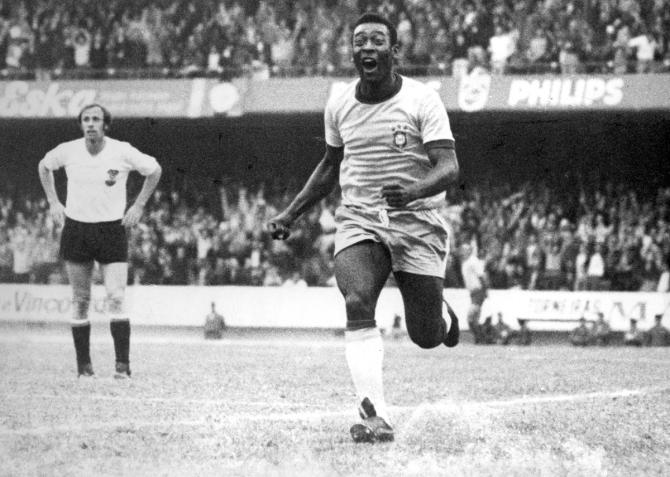 Pele made his first appearance for New York Cosmos on June 5, 1975, against Dallas Tornadoes. He scored on debut, with the game ending in a 2-2 draw.
- Pele came out of international retirement to play one last game for Brazil on October 6, 1976, against club side Flamengo, who won the match 2-0. His last international game for Brazil, however, was a 2-2 draw with Yugoslavia on July 18, 1971.
- As he prepared to kick-off in a game during the 1970 World Cup in Mexico, Pele gestured to the referee that he needed to tie his laces. The cameras panned in to reveal the forward's Puma boots -- the company subsequently experienced a huge sales boost.
- Pele is the only player to be part of three World Cup-winning teams.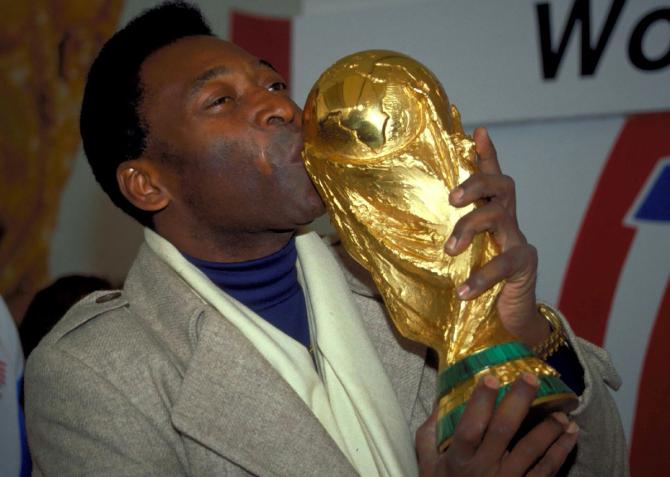 The Brazilian government declared Pele an official national treasure in 1961 to prevent him from being transferred out of the country.

- On October 1, 1977, he played his last game as a footballer for Santos against New York Cosmos at the Giants Stadium. He played the first half of the game for the American club, and the second half for Santos.
- In 1981, Pele starred in Escape to Victory, a World War II drama about a team of prisoners of war who play their Nazi captors in a football match. Unsurprisingly, he played the team's star attacker, Corporal Luis Fernandez, who hailed from Trinidad and Tobago.
- He was voted Athlete of the Century by the International Olympic Committee (IOC) in 1999. The world's National Olympic Committees voted him as No. 1 in their top five 'Athletes of the last Century' even though he's the only one of the five who didn't take part in the Olympics.
- In 2000, Pelé was named second in the BBC's 'Sportsman of the Century' award. Boxing legend Muhammad Ali beat him to the first spot.

- In 2005, Pele was the face of an advertising campaign for the drug Viagra, and was widely credited for breaking the taboo about speaking or receiving treatment for erectile dysfunction.