Pele's 80th birthday marked by street mural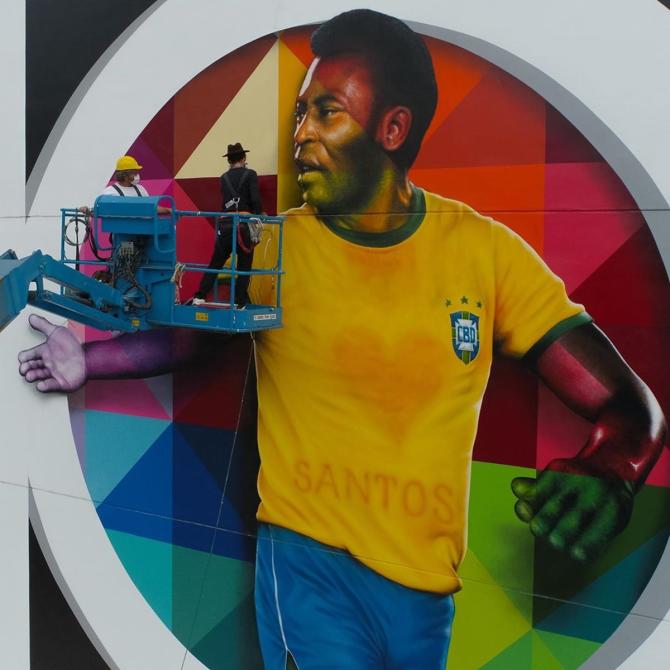 Brazilian graffiti artist Eduardo 'Kobra' paid tribute to football legend Pele with a mural in Santos, ahead of the sporting legend's 80th birthday on Friday.
After two months of research and 45 days painting, Kobra finished the 800 metre square painting last week.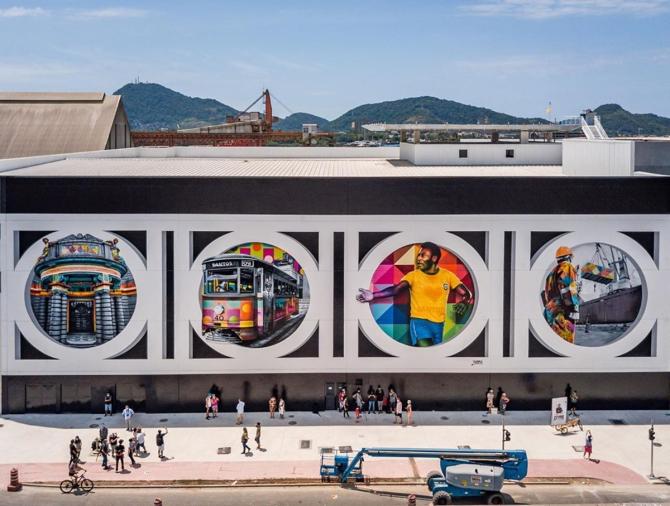 The mural is part of Santos' revitalisation project and represents the city's symbols, including the coffee, stock market, the port, a tram, and the biggest icon, Pele.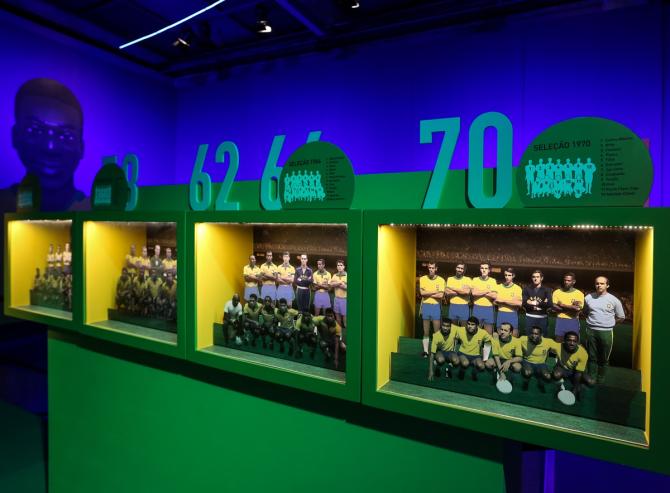 In his career, Pele played in four World Championships. Three of which he brought home. Leading from the front, he had scored 12 goals in 14 World Cup matches.
The man with the `golden feet', Pele scored a total of 1,283 goals in his illustrious career.
Titled the King, Pele made football and Brazil a household name and Brazilian football, a benchmark. Pele's power and prestige was such that the Nigerian-Biafran war was halted for a day to allow Pele and his teammates to play a game and then depart without incident for more peaceful surroundings.
In 1960, the government of Brazil declared him a national asset making it impossible for him to leave Brazil without official permission. His legs were so valuable they were insured for hundreds of thousands of dollars.