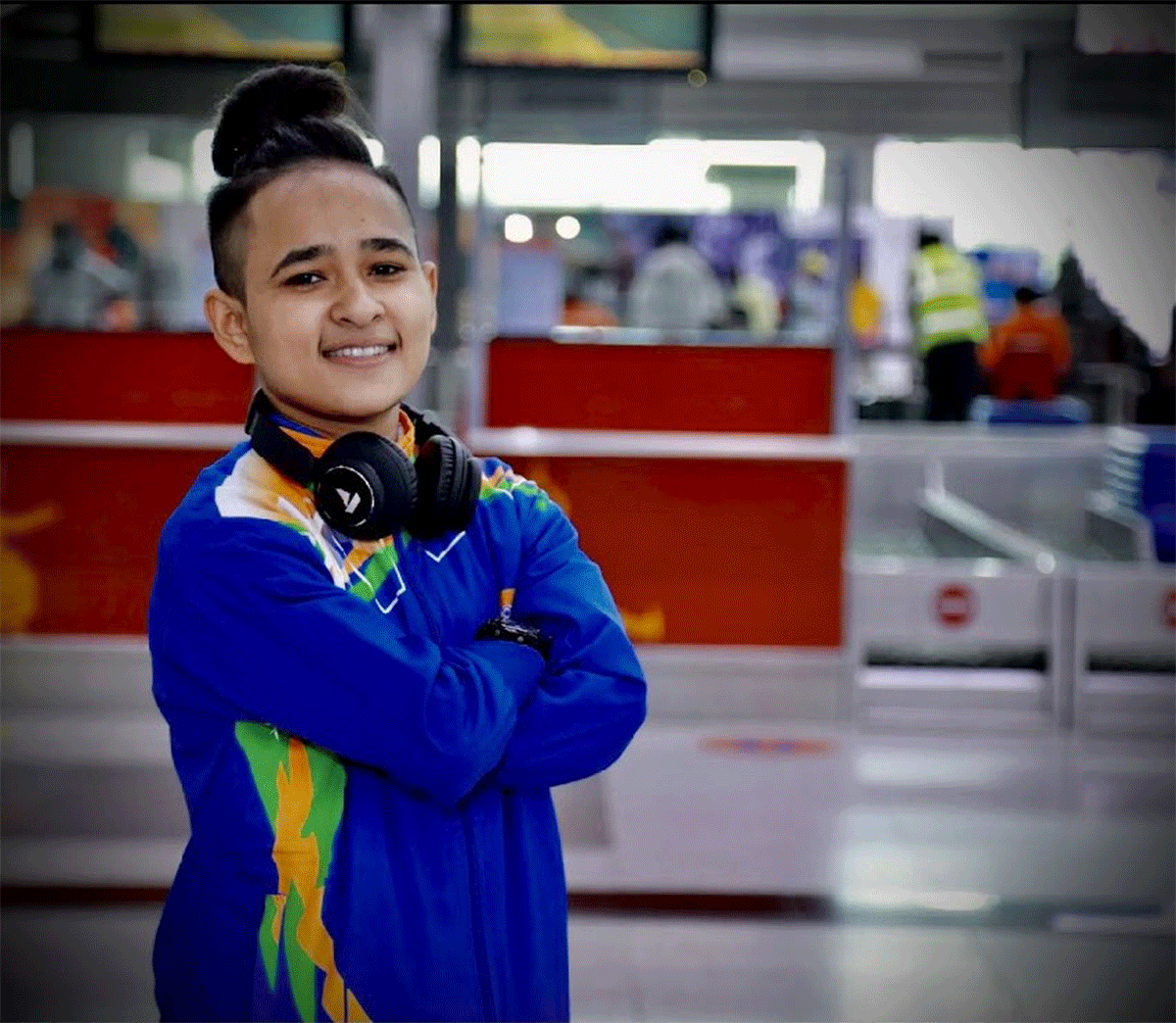 India's Aruna Tanwar was forced to withdraw from the repechage round of the Paralympics women's taekwondo K44-49kg class because of severe injuries sustained during her opening bout, despite which she fought in the quarter-finals, in Tokyo on Thursday.
Aruna was scheduled to feature in the repechage round later on Thursday evening after losing to fourth-seeded Espinoza Carranza of Peru in the quarters.
All losing quarter-finalists from the main draw make the repechage where a player has to win three bouts to clinch the bronze medal.
But it turned out to be an anti-climax for the 12th seeded Indian as a possible hit on her right foot during her opening round 29-9 win over fifth seed Danijela Jovanovic of Serbia drew curtains to her campaign.
"Sorry to inform that our Tigress has got injured in her bout. Suspected hairline fracture. She won her first match with a great margin but we could notice the energy missing in second one. Swelling has increased and needs medical attention," said Paralympic Committee of India President Deepa Malik.
Aruna was scheduled to take on Azerbaijan's 10th seed Royala Fataliyeva in the repechage quarters.
The explanation given by the Indian delegation for Aruna's withdrawal from the repechage round was "probable fracture of left forearm and possible fracture of right foot".
The withdrawal form also cited "severe pain and dysfunction due to the above injuries" as the reason behind her decision to not contest any further in the competition.
Aruna fought with the injury in the quarter-finals and was no match for her Peruvian opponent as she lost the one-sided bout 84-21.
Espinoza didn't allow the Indian to settle down at all completely dominating the contest by pocketing the three rounds 26-2, 30-10, 28-9 respectively.
K44 classification is for athletes who have undergone unilateral arm amputation (or equivalent loss of function), or loss of toes which impacts the ability to lift the heel properly.
Prachi qualifies for Canoe sprint semi-finals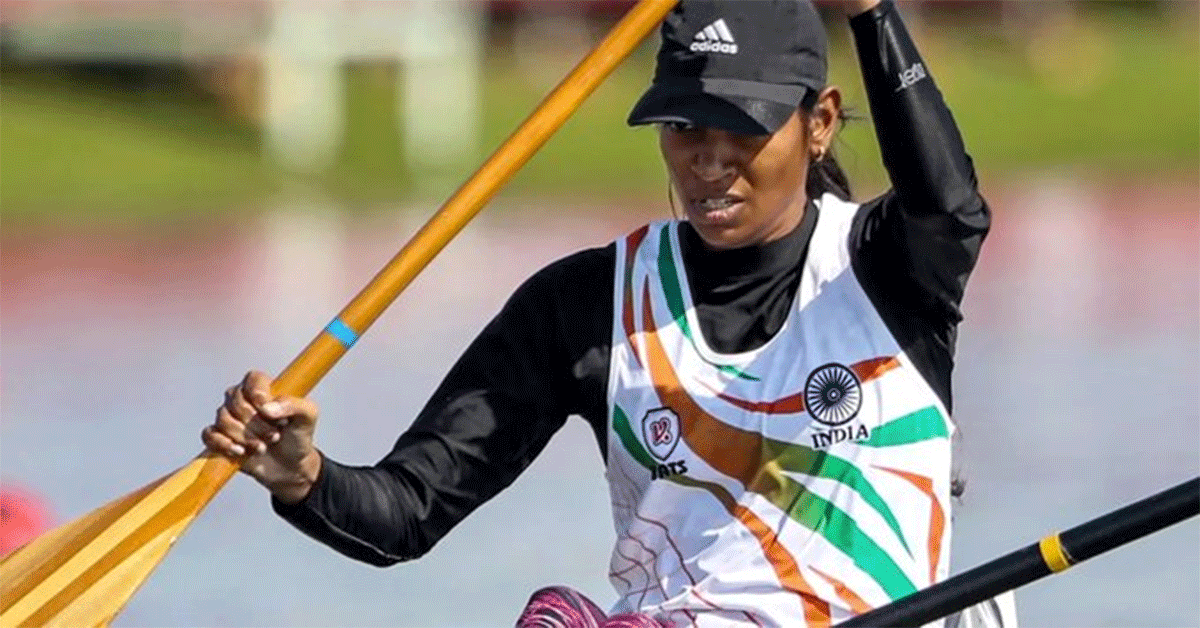 India's Prachi Yadav on Thursday qualified for the semi-finals of the canoe sprint event in women's Va'a single 200m at the Tokyo Paralympics.
The 26-year-old from Bhopal recorded a time of one minute, 11.098 seconds - 13.014 seconds behind leader Great Britain's Emma Wiggs (58.084s) in class VL2 heat 1 at the Sea Forest Waterway here.
The semi-final will be held on Friday.
Yadav, who is paralysed below her waist, has competed in Para swimming at the national level as well but took up canoeing on the recommendation of her coach Virender Kumar.
Rahul Jakhar finishes fifth in mixed 25m pistol SH1 final
Indian shooter Rahul Jakhar finished fifth in the P3 mixed 25M pistol SH1 after giving a tough fight in the summit clash of the ongoing Tokyo Paralympics on Thursday.
Jakhar might have missed out on a medal but the Indian shooter impressed everyone in his maiden appearance at the Paralympic Games. China's Huang Xing led the field comfortably while Jakhar was yet to make it to the top three before elimination began.
In the second stage elimination round of the final, Jakhar shot 2, 4, 1 and 1 to register a total score of 12 following his four points in the first essay.
The Indian shooter failed to move into the top three but managed to bag a respectable fifth-place in the Tokyo Paralympics final.
Jakhar had finished at the second position with 576 points after the conclusion of both precision and rapid rounds.
At the end of the precision round in the qualification event, Jakhar was in 13th position. He finished the precision round with 284 points. In the rapid round, Jakhar registered 292 points to move into the finals.
Akash, another Indian shooter, missed out on the final berth as he ended the qualification round with 551 points.
Bhagat enters semi-finals; mixed day for Kohli
World No.1 Pramod Bhagat sailed into the men's singles semi-finals after beating Ukraine's Oleksandr Chyrkov in his second group A match of the Tokyo Paralympics badminton event on Thursday as the country's shuttlers expectedly produced strong performances.
The 33-year-old, also a reigning world champion, saw off Chyrkob 21-12, 21-9 in 26 minutes to top his group and enter the last four in class SL3.
"I was in the groove today and played really well. Oleksandr Chyrkov is a good player and played some good strokes in the match. I am very happy that I have reached the semi-finals," Bhagat said.
"Things are going to be tough from here as the knock out stages start. My focus is on one match at a time and also the last league game of the mixed doubles which is a do-or-die situation for us."
Bhagat and Palak Kohli will play Siripong Teamarrom and Nipada Saensupa in mixed doubles class SL3-SU5 on Friday.
Other Indian shuttlers, including Suhas Yathiraj, Tarun Dhillon and Krishna Nagar also had a good day in office as they opened their men's singles campaign impressively.
While Suhas and Tarun notched up easy victories over Germany's Jan Niklas Pott and Thailand's Siripong Teamarrom in SL4 class respectively, second seed Krishna outwitted Malaysia's Taresoh Didin in SH6 class.
Young Palak also overcame Turkey's Zehra Baglar in her second women's singles match of group A.
The 38-year-old Suhas took just 19 minutes to see off Pott 21-9, 21-3 in a lopsided group A clash, while Tarun, 27, too didn't break a sweat, beating Teamarrom 21-7, 21-13 in a group B match that lasted 23 minutes.
Krishna then prevailed 22-20, 21-10 over Didin in a 33-minute group B match.
While Suhas will face Indonesia's Hary Susanto and then France's top seed Lucas Mazur on Friday, second seeded Tarun will be up against Korea's Shin Kyung Hwan and Indonesia's Fredy Setiawan.
The 22-year-old Krishna will take on Brazil's Vitor Goncalves Tavares on Friday.
Suhas, who has an impairment in one of his ankles, has been at the forefront in the fight against COVID-19 menace as the district magistrate of Gautam Buddh Nagar in Uttar Pradesh.
Tarun, on the other hand, had sustained a severe knee injury while playing football at the age of eight, which resulted in restricted knee movement. He is the current world no.2 and a former two-time world champion.
Krishna, who has a short-stature impairment, is the world no 2 in SH6. He has won bronze and silver at 2019 World Championships in singles and doubles.
In SL classification, persons with standing/lower limb impairment/severe are allowed to compete, while SU refers to athletes with upper limb impairment.
In women's singles class SU5 class, Kohli beat Zehra 21-12, 21-18 in 27 minutes. She had lost her opening match to Japan's Ayako Suzuki.
Earlier in the day, the 19-year-old Kohli and her partner Parul Parmar, 48, went down 7-21, 5-21 to second seeded Chinese pair of Cheng Hefang and Ma Huihui in a group B women's doubles SL3-SU5 class match.
The Indian pair will square off against the French duo of Lenaig Morin and Faustine Noel on Friday.
Parmar, who competes in SL3 class, was no match for China's Cheng Hefang, losing 8-21, 2-21 in 18 minutes in a women's singles group D match at the Yoyogi national stadium here.
Parmar will meet Germany's Katrin Seibert later in the day.
Suhas, who had qualified after the game's governing body BWF granted bipartite quotas to India, said he is looking forward to his match against top seed and title favourite Mazur on Friday.
"We have gone head-to-head on the circuit running up to the Paralympics and I have lost some and won some against him. It will be a good challenge," he said.
"Because of his height, his strokes come from a certain depth which generally you are not used to, but I have trained specifically for that. I am sure he will also specifically train for me."
Suhas said he has specifically trained for his match against Mazur.
"My coach used to stand on a chair. I had to be mobile. My coach first used to give the shuttle to one position, and then another. A real match is different, but you do the best that you can," he said.
Badminton is making its debut at the Paralympics this year.
Arvind 7th in men's shot put F35 event
India's Arvind ended up seventh in the men's shot put F35 event.
Making his debut at the Games, the 28-year-old's best effort was a 13.48m throw in the eight-strong field.
The gold medal in the event went to Uzbekistan's Khusniddin Norbekov, who produced a season's best effort of 16.13m.
Argentina's Emanuel Urra claimed the silver with a 15.90m throw, while the bronze went to China's Fu Xinhan (15.41m, season's best).
The F30 classes are for athletes with coordination impairment (involuntary movements, uncoordinated movements and/or muscle tension) often due to cerebral palsy or brain injury.
In the F35 category of this classification, athletes compete in standing position.
Arvind had lost use of his left leg after he was hit on his head by a ball as a child leading to nerve damage.