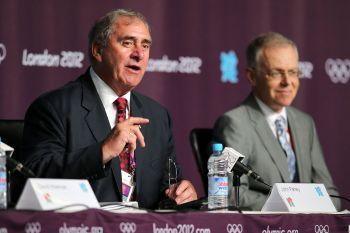 Disgraced Tour de France winner Lance Armstrong would need "something close to a miracle" to get his lifetime ban from cycling re-examined, World Anti-Doping Agency (WADA) president John Fahey said on Tuesday.
"As far as I'm concerned, it's done and dusted," Fahey, speaking on the opening day of the World Conference on Doping in Sport in Johannesburg, said of the Armstrong case.
"It would take something close to a miracle to see it go forward in his case."
American Armstrong, who was stripped of his record seven Tour titles last year after a U.S. Anti-Doping Agency (USADA) investigation, said on Monday he would testify with "100 percent transparency and honesty" at an independent inquiry into doping in the sport and wanted to be treated justly in return.
The U.S. agency has the power to reduce Armstrong's lifetime ban but Fahey said the American, who confessed on television in January to using performance-enhancing drugs, had been fairly punished.
"Armstrong did what he did, we all know what that is," Fahey was quoted as saying by Britain's Daily Telegraph.
"He did not co-operate, he did not defend the charges that USADA put out there last year and he was dealt with. The proper process and the reasoned decision that was released by USADA was, to me, irrefutable."
Image: John Fahey
Photograph: Jeff J Mitchell/Getty Images