Puccini's opera "La Boheme" premiered to a lukewarm Turin reception; Russia's last Tsar Nicholas II was crowned in Moscow, while in the United States 1896 saw Henry Ford put the finishing touches to his first automobile, the gasoline-powered Quadricycle.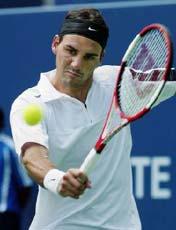 The 19th century was drawing to a close with Britain's Queen Victoria still ruling her Empire 59 years after coming to the throne. And in the heart of England's academia, at Oxford's Christ's College, studious Irishman John Boland was engrossed in his books.
A keen student of Artemis and Zeus, Hermes and Athena, Boland was fascinated by Greek mythology, culture and history.
It was inevitable that Pierre de Coubertin's plan to revive the Ancient Olympic ideal would grasp the Irishman's imagination.
So it proved when he invited Greek friend Thrasyvoalos Manaos to speak at the Oxford Union on the subject of the re-birth of the Games.
Manaos accepted and Boland, enthused by his friend's speech, determined to travel to the Greek capital during his Easter holidays to witness the milestone event.
UNLIKELY CHAMPION
Boland set out as a tourist, never guessing that by the time he returned to British shores he would have been crowned one of the first, and most unlikely, Olympic champions, taking his place in what would become a pantheon of sporting greats.
For by the time Boland arrived in Athens, Manaos had been appointed secretary of the first organising committee and had entered his friend in the tennis competition.
That the Irishman had no equipment, clothing or footwear for sporting pursuits proved no obstacle.
Wearing leather-soled shoes with a heel and wielding a borrowed racket, he cut down all opposition before overcoming Egyptian Dionysios Kasdaglis in the final of the inaugural tennis event.
The sport had been codified just 22 years earlier and Boland's unplanned and pioneering triumph paved the way for generations of glittering tennis talent to take to the Olympic stage.
There have been many ups and downs since Boland's victory 108 years ago -- not least an exile of 64 years between 1924 and 1988 -- but as the sporting world gears up for the 2004 Games, and a return to Athens next month, tennis is once more firmly entrenched in the fabric of the Olympic movement.
FLAME REIGNITED
Boland, who went on to become a renowned barrister, politician and author, was followed on to the Olympic stage by a succession of tennis pioneers.
By the time women were invited to take part in 1900, Charlotte "Chattie" Cooper had already won three of her five Wimbledon titles. She returned from Paris as the first female champion of the modern Games.
Several elements led to the exclusion of the sport from the Games after 1924: changed formats, lack of participants, logistical problems including unsuitable facilities and resistance to the notion of posting an International Tennis Federation (ITF) representative on the International Olympic Committee (IOC).
But in 1984 a 21-and-under demonstration tournament was staged in Los Angeles. The event attracted a capacity crowd daily and the Olympic tennis flame was reignited.
Tennis was reinstated as an official Olympic event at the Seoul Games in 1988, a momentous occasion highlighted by Steffi Graf's capture of the women's singles gold medal.
Her defeat of Gabriela Sabatini handed the German the 'Golden Grand Slam' as she had won each of the four grand slam singles titles as well that year.
In modern times, Graf has been joined by a roll call of big names on the Olympic tennis stage, including her husband and 1996 champion Andre Agassi.
The Williams sisters, Venus and Serena, have sparkled in the Olympic arena, as have Boris Becker and Michael Stich, and when play begins once more in the Athens Olympic Tennis Centre, the world's top professionals will again battle it out for medals.
Men's world number one Roger Federer has set his sights on winning gold in Athens and the women's competition will include defending champion Venus Williams and her sister Serena as well as former gold medallist Jennifer Capriati.
Whoever ends up on the winners' podium this time round, it is a fair bet that it will not be a tourist filling in at the last minute.