The Indian Olympic Association's General Body Meeting was witness to some drama when the National Rifles Association of India President Raninder Singh was asked to leave the meeting due to a pending court case against the shooting body.
The NRAI is embroiled in a legal battle with former Olympic silver-medallist Rajyavardhan Singh Rathore and had suffered a setback when the Delhi High Court declared the shooting body's April 6 elections this year as null and void.
During the meeting today, Raninder raised the issue of whether an NRAI representative could be a part of the proposed IOA's Athletes Commission.
Responding to this, an IOA member, Raja Sidhu, waved documents related to the court case and asked whether NRAI was even authorised to call itself the national shooting body.
Sidhu then asked chairman S Raghunathan to rule on the matter. Raghunathan, in turn, asked another IOA member and lawyer R K Anand to deal with the issue after which Raninder was asked to leave the meeting.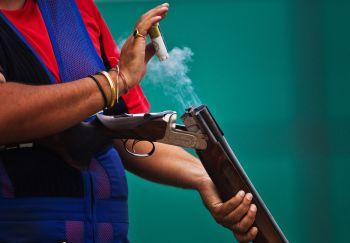 "There were two separate petitions on this election issue and one single judge bench of the Delhi High Court had ruled in our favour and hence the matter has been referred to a division bench. Till the pendency of the appeal, we are the legal body," a furious Raninder said after coming out.
"I think a group of people in the IOA have deliberately done this because we have been supporting the IOC on the issue of barring chargesheeted people from IOA elections and we have also supported the age and tenure restrictions," he added.
Raninder alleged that even the IOC members present in the meeting did not step in to resolve the issue.
"They remained mute spectators and it is very strange on their part. Some people in the IOA are trying to hijack the entire Indian sports scene," he said.
Rathore's petition against the NRAI relates to the procedure adopted by it for electing four of its representatives as life members. NRAI filed an appeal in the matter in May.
Training his guns at Sidhu, Raninder said he was ousted from the NRAI for associating with the suspended Indian Olympic Association.
"He was removed from the NRAI on orders of the IOC, which had given this directive to the International Shooting Federation," said Raninder.
Photograph: Daniel Berehulak/Getty Images