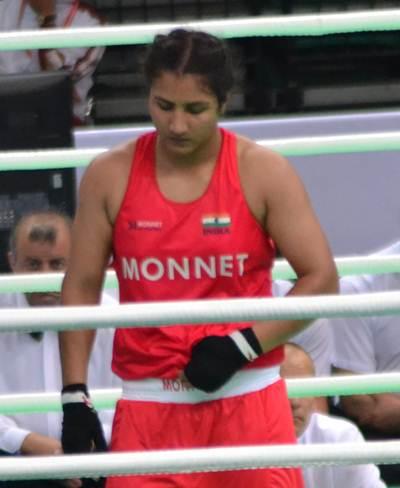 Indian women boxers failed to secure a single Olympic quota berth at the AIBA World Championships after Pooja Rani (75kg) bowed out of the event with a second-round defeat even as three of her compatriots advanced to the quarter-finals of the non-Olympic categories, in Astana.
Pooja, faced with 2012 world champion Savannah Marshall of Britain, went down 0-3 in a lopsided contest to end India's quest for Rio quota berths in the event.
Marshall is also the reigning Commonwealth Games gold medallist.
Earlier, five-time champion M C Mary Kom (51kg) and L Sarita Devi (60kg) had also exited after losing in the second round of an event where 12 slots in three Olympic categories are up for grabs. Women boxers made their Olympic debut in the 2012 London Games where India's sole representative Mary Kom had won a bronze medal.
However, in the non-Olympic categories, Nikhat Zareen (54kg), Sonia Lather (57kg) and Saweety (81kg) advanced to the quarter-finals with contrasting victories.
The day ended on a disappointing note for India when Pooja was hardly a match for Marshall, who back-paddled smoothly and attacked at will.
Pooja, on the other hand, was lax in counter-attack and struggled to connect powerfully against a swift-moving Marshall.