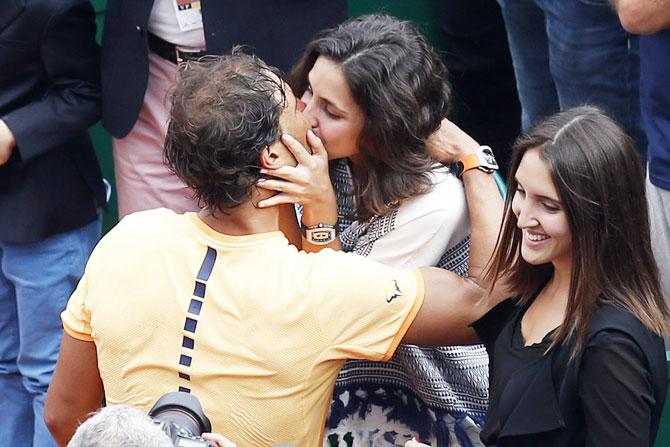 Tennis world No 2 Rafael Nadal is ready to take the plunge or so it seems.
According to reports in the Spanish media, Nadal is all set to tie the knot with long-time girlfriend Maria Francisca Perello, popularly known as Xisca later this year.
In an interview that the couple gave Hola magazine, 32-year-old Nadal and Xisca revealed they got secretly engaged in Rome in May last year and are now planning an autumn wedding this year in Mallorca.
Xixca, who has a degree in business and works with the Rafael Nadal foundation, has been dating the tennis star for the last 14 years.
In an interview with Spanish media last year Nadal said: "I keep my commitment with tennis and my happiness. I enjoy both in tennis and outside it. I have a girlfriend too and I am not alone to take decisions.
"You have to suit situations. Having family? I don't know, things are not easy to be predicted. At this age, I thought that I would have already been a former player and that I would have started a family', said Nadal, adding that he may think about becoming a father when he really retires from tennis.
Earlier he had stated that he loved kids and wants to have his own.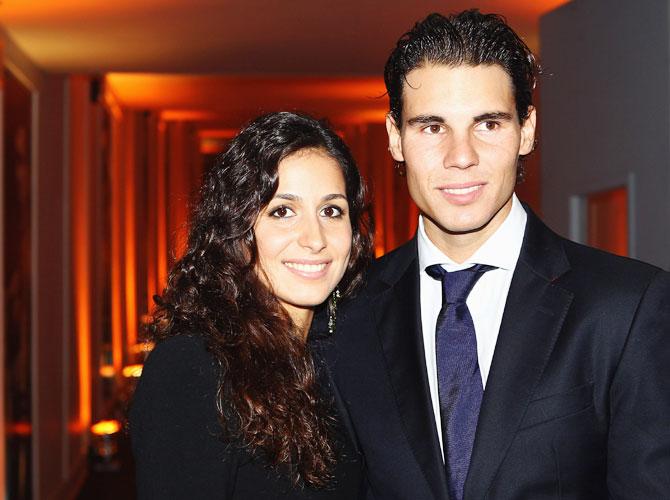 IMAGE: Rafael Nadal and Maria Francesca Perello have been dating for the last 14 years. Photograph: Julian Finney/Getty Images for ATP
"I would love to have children, boys, girls… I'm a person who loves kids and I'm a family guy," he told Juan Monaco on Argentine talk show Con Amigos Asi.
"But also I tell you that the reality is… the years keep passing… I would like to start to do all of this when my sporting life determines it. I think it's also above all about looking after the kids. I don't know if it (travelling throughout the year when you have children) is ideal."
Xisca has been by Nadal's side always and is spotted in his box with regularity across tournaments. She was seen at the Australian Open that concluded on Sunday and Nadal joked she had received a wild card for the tournament.
Nadal, who reached the Australian Open final without dropping a set, lost to Novak Djokovic 6-3, 6-3, 6-3.
We don't expect and don't want Nadal to retire anytime soon, but marriage and fatherhood are certainly on the cards!