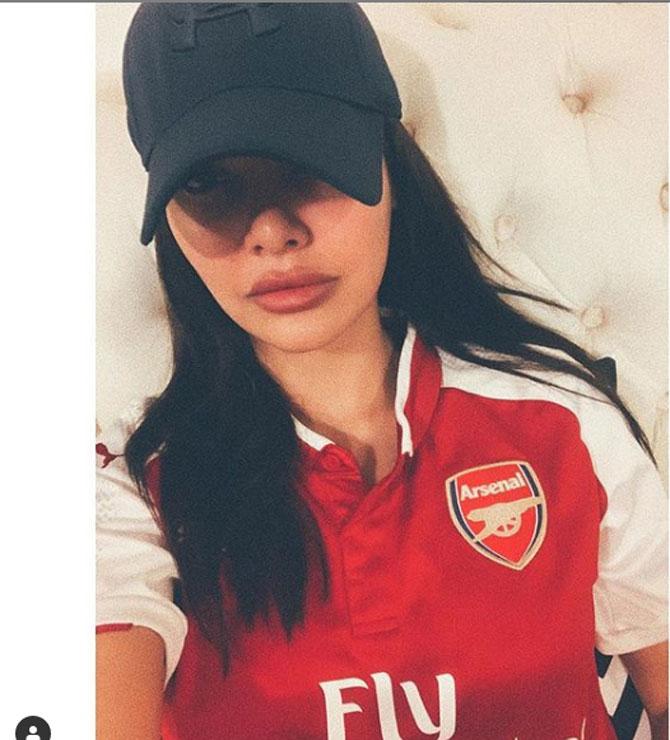 Bollywood actor Esha Gupta has come under fire for racist comments against Arsenal footballer Alex Iwobi.
In an Instagram post by Esha, Iwobi was called 'gorilla'.
Iwobi is a Nigerian footballer who is an Arsenal forward.
Esha is an ambassador for Arsenal FC.
The image on her Instagram stories, that has now been deleted, showed messages exchanged between herself and one Varun_Gupta17.
One of the messages read: 'Solves our winger issues. I can't see that gorilla faced Iwobi running down the flank again. He's so bad ya.'
She replied: 'Hahahahahaha I honestly dunno why they don't bench him more.'
Varun_Gupta17 added: 'It's like evolution stopped for him. Didn't change from Neanderthal to man.'
Esha quickly deleted the post but was not spared for the taunt against Iwobi, and rightly so. She was trolled on social media despite issuing an apology.
"It was us discussing our frustration during the game.sorry as I din realise it directed towards racism.laughed over the spur of the moment, which was the games result guys.been victim of racism myself before. But this is not something m proud of. It was a fault, sorry guys," read her apology on her Twitter handle.
One Atul Vechem replied: "On a footballing note, Iwobi was one of our best players, after he came off we didn't create any serious chances anymore. Getting frustrated w/ his lack of end product is understandable but stooping that low & abusing him is disgusting,football isn't the game for you or your friend.
One Tsungai wrote: "Hi Esha - I did not know you until I saw your gorilla remarks towards @alexiwobi. I am a black African and would like to remind you of Gandhi who said "So far as the feeling has been expressed, it is to degrade the Indian to the position of the Kaffir"
Many of the club fans demanded she resign from her post of ambassador.
DonDaddyD tweeted: "Arsenal have spent years working on kicking racism out of football. Wright, Vieria, Campbell, Henry some of the clubs greatest players are black and your actions degrade them all. You have no business being in football. Resign.
One Chris whose handle is @KrimboSausage wrote on Twitter: "I'm extremely proud to be a supporter of a club that has historically been at the forefront of the fight against racism and homophobia that are so prevalent in the game even today. You've failed that legacy. You need to resign. You're no ambassador for our club's values."
Esha has been spotted at many a match at Arsenal's home ground, The Emirates Stadium.
She was also rumoured to be dating Arsenal defender Hector Bellerin.