Olympic bronze-medallist Vijender Singh is unlikely to be tested by the National Anti-Doping Agency (NADA) despite claims by his sparring partner Ram Singh that the star boxer consumed small amounts of heroin.
-Ram Singh expelled from National Camp
-I am shocked, don't have links with drug dealer: Vijender
-Drug haul case: Kahlon attempts suicide
Sources in the NADA said that Vijender's case was a matter to be investigated by the police and the anti-doping agency has no role in this.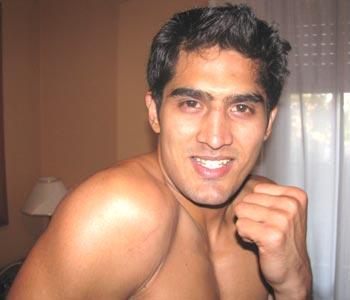 "It's basically a police and narcotics case and the NADA is not in the scene," a top NADA source said.
The source said under the World Anti-Doping Agency Code, the NADA cannot conduct out-of-competition testing to detect consumption of heroin.
"Under the WADA Code, there are two kinds of compounds each one meant for in-competition and out-of-competition respectively. Heroin comes under in-competition testing. So, we cannot do out-of-competition testing on Vijender to see if he has consumed heroin," the source said.
Earlier in the day, Vijender's roommate at the National Institute of Sports in Patiala admitted to experimenting with drugs along with the former World No. 1 boxer, who, however, has denied the allegations.
Their names cropped up after the unearthing of heroin worth Rs 130 crore from Fatehgarh Sahib at an NRIs flat. An SUV registered in the name of Vijender's wife was found outside the flat during the police raid.
Ram claimed that the Vijender consumed drugs with him on a few occasions but insisted that the duo mistook the contraband for food supplements. According to Ram, it was given to them by Anup Singh Kahlon, the key accused in the case, who attempted suicide in police custody on Saturday.