Tata Motors might have to rethink its association with the sportstar, reports Swaraj Baggonkar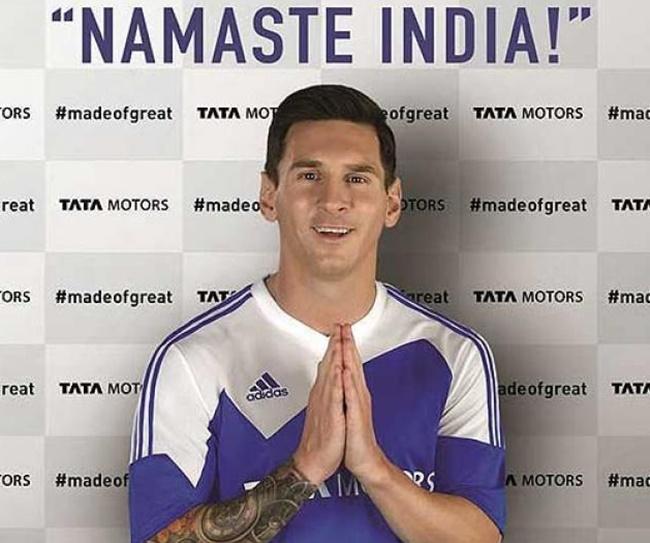 IMAGE: Argentine soccer star Lionel Messi was sentenced to 21 months in prison on Wednesday. Photograph: Twitter
The 21-month jail term awarded to Lionel Messi by a Spanish court for tax evasion has put a question mark over the soccer star's association with Tata Motors.
The Mumbai-based firm has a two-year agreement with the 29-year-old footballer (with the option to expand further) for endorsing the auto major's range of passenger vehicles in India and in international markets.
After Messi announced his retirement from soccer recently, the company had said it would not change its business relations with the footballer.
"We do not have any comment on this till we have further details," said a Tata Motors spokesperson on the latest development. However, with the conviction grabbing news headlines across the world, Tata Motors might have to rethink its association with the sportstar.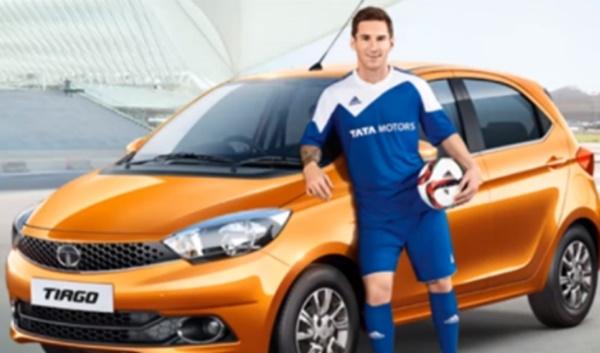 IMAGE: Lionel Messi was featured in the ad for Tata Motors' Tiago hatchback. Photograph: Video grab
The first player to win three European Golden Shoe awards, Messi was dubbed the 'agent of change' for Tata Motors, aiming to reclaim its lost position in the Indian market backed by a series of new products, innovative sales programmes and customer reach initiatives.
Messi was featured in the ad for Tata Motors' Tiago hatchback.
For Tata Motors, associating with a celebrity is a first in its decades-long history. Always preferring to avoid celebrity association, the company had always maintained that its customers were its true ambassadors.
Earlier this year, tennis player Maria Sharapova was handed a two-year suspension for failing a drug test. But, sports gear maker Nike decided against cutting short its engagement with her when Sharapova apologised for her actions.