Barcelona have reached agreement on new contracts with key squad members Lionel Messi, Xavi and Carles Puyol, the La Liga leaders said on Tuesday.
Messi's contract has been extended by two years to June 30, 2018, while 34-year-old club captain Carles Puyol has agreed a three-year extension to June 30, 2016, Barca said in a statement on their website.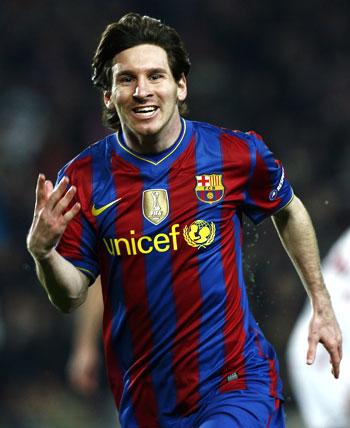 Xavi's existing deal ran until June 2016 depending on appearances but the 32-year-old midfielder's new contract will end then regardless of the number of times he plays, they added.
"Carles Puyol, Xavi Hernandez and Leo Messi will sign their respective new contracts individually in the coming weeks," the statement said.