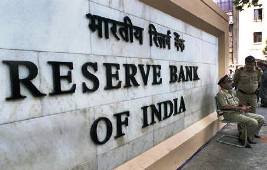 Terming Reserve Bank of India's policy as 'harsh and disappointing', India Inc on Tuesday asked the central bank to cut interest rates before January 29 policy review to boost economic growth.

Industry body Confederation of Indian Industry said with the government having announced a clear road map for fiscal consolidation and non-food inflation demonstrating a secular decline, conditions are conducive for RBI to have intervened with a repo and cash reserve ratio reduction.

"We hope that the RBI would not wait for the next quarterly review, but would recognise the enormity of the problem and intervene sooner than that," CII Director General Chandrajit Banerjee said.

He added that the industry is looking at the central bank for some relief with interventions which would help availability of capital at lower rates.

Describing central bank decision as 'harsh and disappointing,' Assocham president Rajkumar Dhoot said, "Our hopes of seeking some relief are dashed as the apex bank has yet again
given away the opportunity to help reverse the business sentiments and see investments taking place."
The Reserve Bank on Tuesday kept the key interest rates unchanged but hinted easing of rates in January saying with decline in inflation, the focus of monetary policy would shift to removing impediments to growth.
The RBI left the short-term lending (repo) rate and the CRR unchanged at 8 per cent and 4.25 per cent, respectively.
Ficci said inflation numbers should provide the central bank comfort to begin to consider a rate cut early in the next year.
"With the inflation numbers showing a decline and the global economy still in a difficult situation, industry is crying out for an impetus for investment and growth.
"Lower interest rates would be oxygen to the sentiment which is beginning to turn positive," Federation of Indian Chambers of Commerce and Industry president Naina Lal Kidwai said.
The Wholesale Price Index inflation in November moderated to 7.24 per cent, but retail inflation remain elevated at 9.90 per cent.
The Indian economy grew by 5.4 per cent in the first half (April-September) of the current fiscal, against 7.3 per cent in the corresponding period last year.