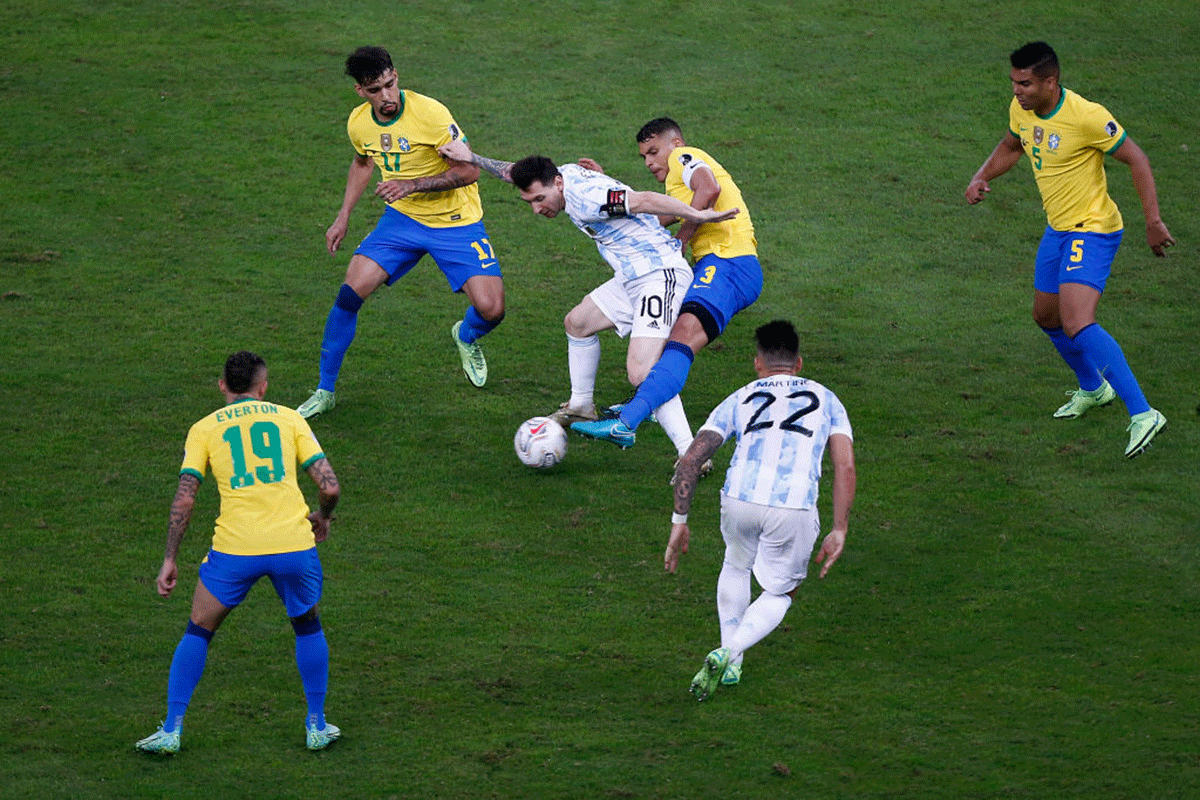 On Saturday evening, Lionel Messi finally got what had eluded arguably the finest footballer of his generation throughout his glorious career -- a trophy playing for his country.
Messi-led Argentina edged out Brazil 1-0 to win the Copa America in Rio de Janeiro.
Messi was seven years old when Argentina last lifted the Copa America trophy 27 years ago. Angel Di Maria's strike in the tournament's final gave Messi much-needed validation.
Comparision between Messi and his rival Cristiano Ronaldo have often highlighted how the Argentine did not have an international trophy representing his country. Ronaldo, on the other hand, led Portugal to a Euro 2016 title.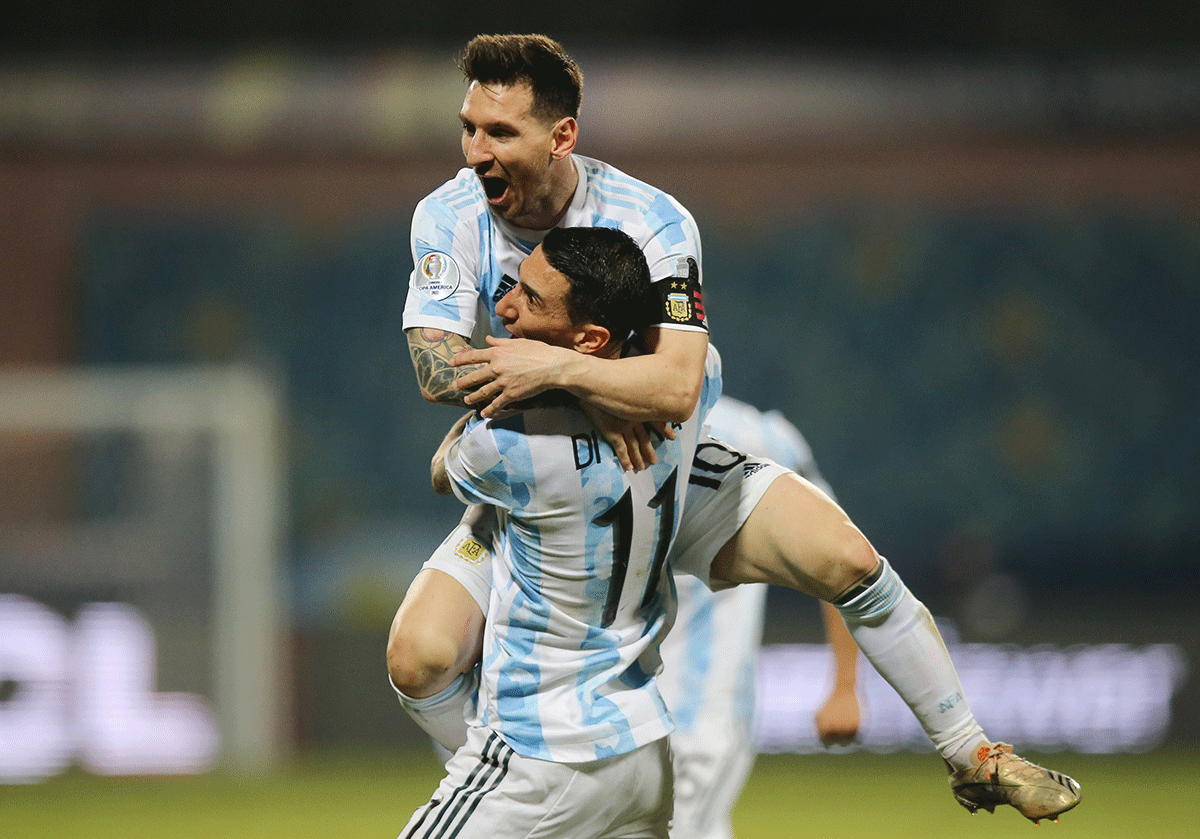 Messi has won virtually everything at the club level, but missed a major title with Argentina -- the gold medal at the 2008 Olympics in Beijing being the only highlight.
Other than the title itself, Messi made the 2021 Copa America tournament one to remember.
The champion finished Copa America as the top scorer along with Colombia's Luis Díaz with four goals each.
His first goal in the tournament came from a free kick in the 1-1 draw against Chile, Argentina's first group stage match.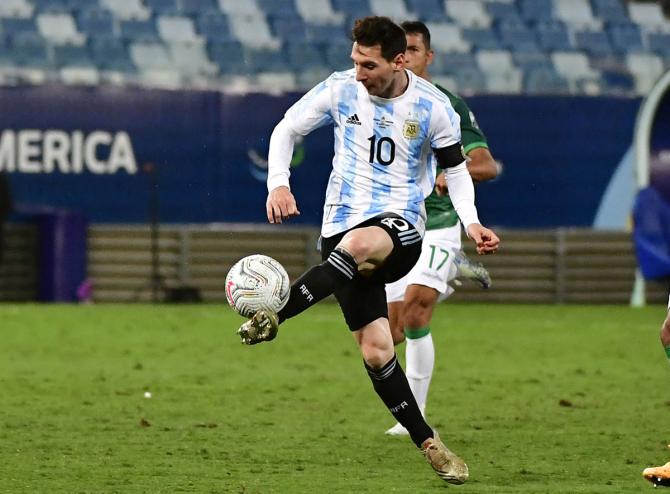 The 34 year old scored twice in the 4-1 win against Bolivia, one from the spot and another in a gentle lob past goal-keeper Carlos Lampe. He netted his fourth in another free kick in the 3-0 victory against Ecuador in the quarter-final.
Messi also had five assists in the tournament. The only Argentine goal at Copa America which did not involve him was Angel di Maria's in the final against Brazil.
Though Luis Diaz also scored four goals, Messi registered more assists and was named the Golden Boot winner. He played all 630 minutes at the Copa America.
The Barca legend also had a hand in nine of the 12 goals Argentina scored during the tournament and was also named the Best Player of the Tournament along with Brazil's Neymar who scored two goals and registered three assists himself.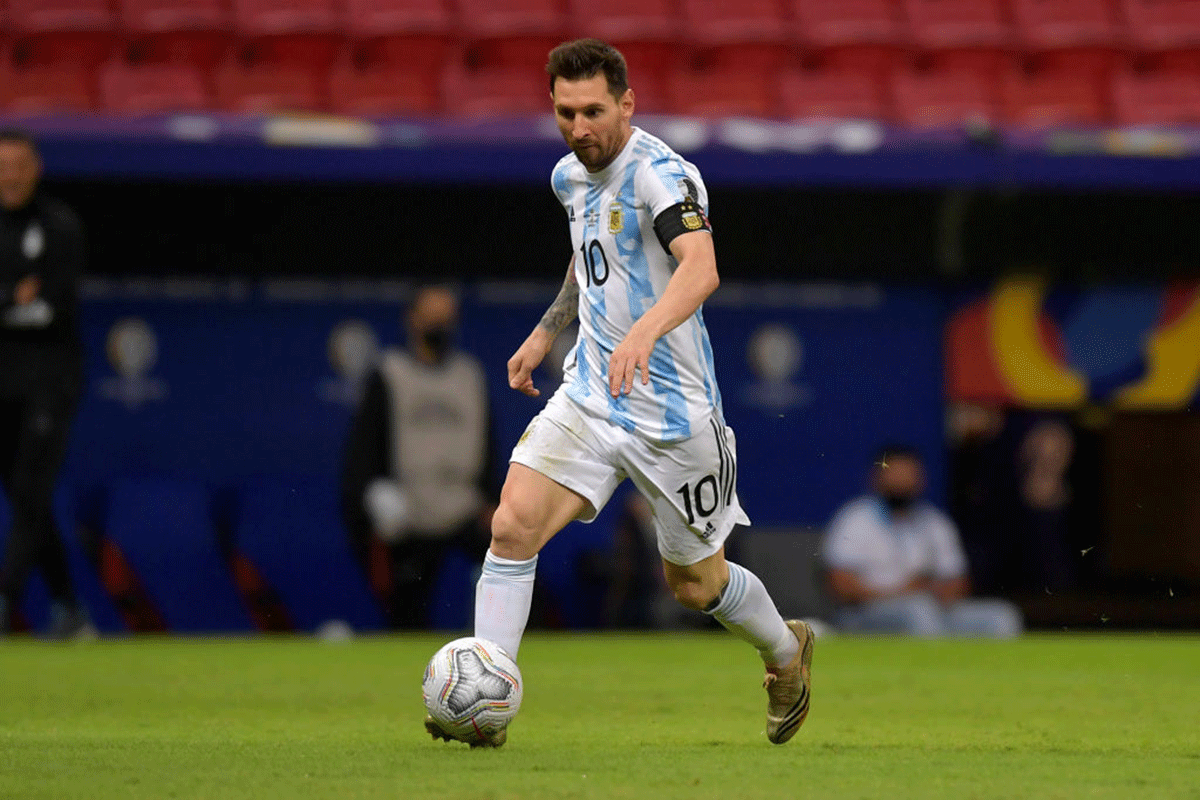 In 2021, Messi has played 38 games, scoring 33 goals, with 14 assists and receiving 26 Man-of-the-match awards.
He has the most goals, most assists in La Liga as well.
Having won the Copa de Ray and the Copa America, Messi could well be in line for Ballon d'Or number 7!
It would be interesting to see if Argentina carry forward the Copa America momentum to the FIFA World Cup in 2022.