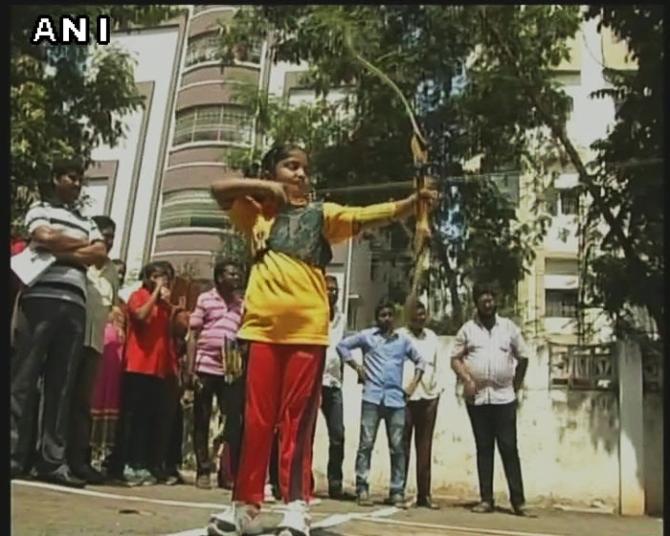 IMAGE: Cherukuri Dolly Shivani. Photograph: ANI/Twitter
It is often said that talent has no age. This statement fits perfectly for five-year-old archer Cherukuri Dolly Shivani who, on Sunday created history by registering her name in the India Book of Records and the Asia Book of Records.
Shivani, who hails from Vijaywada created the first record by firing 103 arrows from a distance of 10 metres in just 11 minutes and 19 seconds with a compounding bow and Indian arrows.
Later, the five-year-old prodigy attempted her second feat by releasing 36 arrows from a distance of 20 metres in a record time of five minutes eight seconds and scored 290 points out of 360.
Shivani's brother Cherukuri Lenin was also an international archer and coach who died in a road accident soon after the 2010 Delhi Commonwealth Games.
Shattered by the death of their son, Cherukuri Satyanarayana and his wife Krishna decided to opt for surrogacy and were blessed with Shivani in 2012.