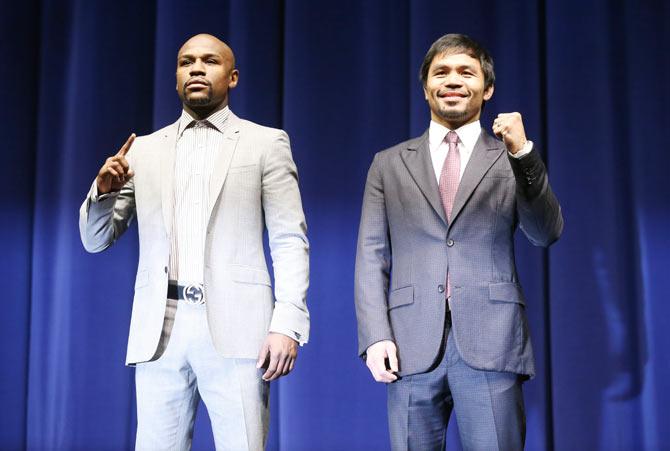 Floyd Mayweather (left) and Manny Pacquiao pose. Photograph: Stephen Dunn/Getty Images
Unbeaten US boxing champ Floyd Mayweather and Filipino boxer-turned-politician Manny Pacquiao have left no stone unturned in ensuring that they enter the ring for Saturday's 'Fight-of-the-Century' bout completely drug-free.
Mayweather is set to go head-to-head against Pacquiao in a mega bout in Las Vegas on May 2 in a bid to prove that he is the greatest fighter of his generation.
Travis Tygart, the chief executive of the United States Anti-Doping Agency (USADA), said that a real tribute to both of these fighters for voluntarily agreeing to do it, Stuff.co.nz reported.
Tygart added that it speaks volumes for the importance of health and safety in a sport like boxing and just as importantly, for the integrity of the competition.
USADA is the independent agency that supervises drug-testing for the fight by using the same stringent practices and standards it applies to US Olympic athletes.
Actor Foxx to sing national anthem at 'Fight of the Century'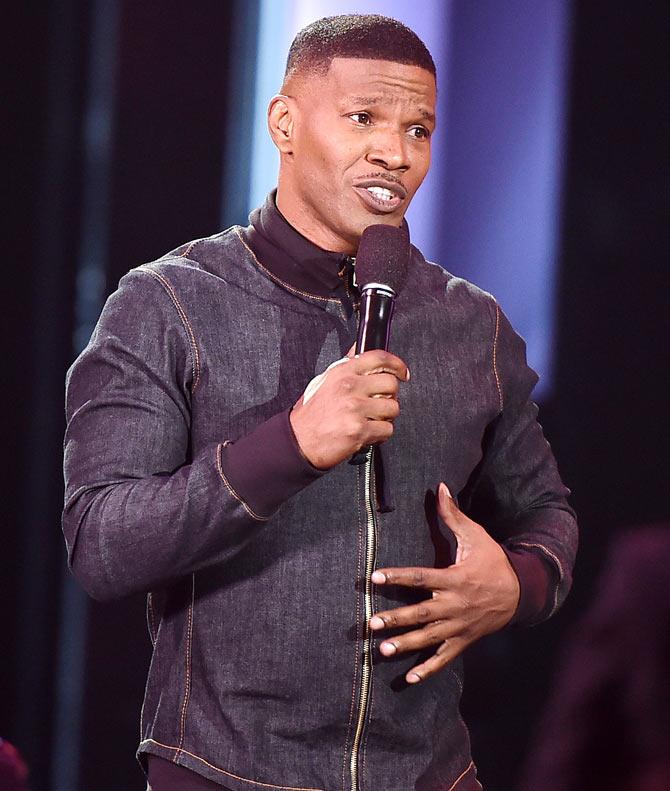 Actor Jamie Foxx. Photograph: Kevin Winter/Getty Images for iHeartMedia
Jamie Foxx will be singing national anthem before one of the biggest fights ever that will going to happen between Floyd Mayweather and Manny Pacquiao.
According to sources, the Academy Award winner, who will be playing the role of Mike Tyson in an upcoming biopic, grabbed the offer that was given to him to show his singing talent before the fight, TMZ.com reported.
This is nothing new for Foxx. The American actor had belted out America the Beautiful before the Pacquiao vs. Mosley fight back in 2011.